Renault's Robert Kubica will miss the start of the 2012 Formula One season after the Polish driver conceded that he would not have regained full fitness following a near-fatal accident in February.
The 26-year-old has been sidelined for the entire 2011 season after spending two months in hospital.
He suffered arm, leg and hand injuries and lost a huge amount of blood in the rally accident in Italy and has undergone a series of operations.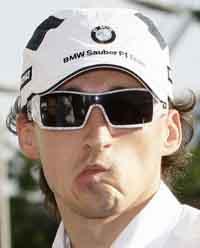 Despite taking on an intensive training programme to regain full fitness, Kubica doubts he will be ready for the start of 2012 season in March.
"Even if I've been working very, very hard over the course of the last few weeks, I came to the conclusion that I am not yet certain to be ready for the 2012 season," Kubica said in a statement.
"This was a difficult decision to make, but it is the most reasonable one. My recovery is still very encouraging and my doctors keep being impressed. I just need more time, as I want to be 100 percent ready before I commit to anything driving related."
Renault team boss Eric Boullier backed Kubica's decision.
"Everybody in the team is very disappointed today. Robert not driving in Australia at the start of next season is not what we were all hoping for," he said.
"However, he has taken a very mature decision, acting in the best interests of Lotus Renault. As a team and as a family, we remain 100 percent behind him and we'll help as much as we can.
Germany's Nick Heidfeld took Kubica's place for the first 11 races of the season with Brazilian Bruno Senna taking over the seat for the final eight races, including this weekend's closing round at Interlagos.