Lance Armstrong's decision not to fight doping charges was disappointing for the rider and for cycling in general, according to his former team manager John Bruyneel, who also faces charges brought by the United States Anti-doping Agency (USADA).
Armstrong received a lifetime ban from USADA on Friday and was stripped of his seven Tour de France titles after he chose not to defend himself.
The Texan maintained his emphatic denial that he had ever used performance-enhancing drugs in his career.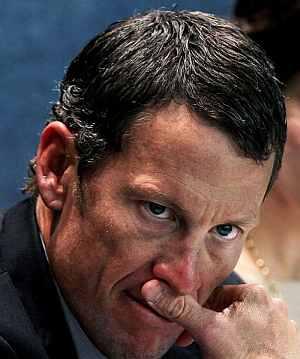 "I'm disappointed for Lance and for cycling in general that things have reached a stage where Lance feels that he has had enough and is no longer willing to participate in USADA's campaign against him," Bruyneel wrote on his personal website.
"Lance has never withdrawn from a fair fight in his life so his decision today underlines what an unjust process this has been."
Belgian Bruyneel was among five people, including Armstrong, who were notified by USADA in June of doping allegations against them. Bruyneel was accused of conspiring in an orchestrated doping programme between 1998 and 2011.
The 48-year-old said he would continue to fight those charges.
"I hope that it will soon be determined that the case that USADA initiated against me should never have gotten as far as it has," he added.
"Due to the sensitive nature of legal proceedings, I have been advised that it would be inappropriate for me to comment further at this stage."