FC Barcelona defender Ger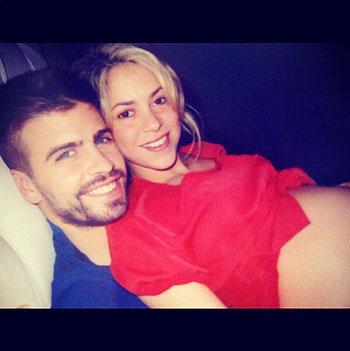 ard Pique and his pop star girlfriend Shakira are expecting their first baby.
The Columbian singer, 35, posted this intimate picture on her Facebook page and has received more than 23,000 comments and five lakh odd 'likes'.
Speculation over their relationship began when Shakira was seen at many Barcelona matches last year.
The couple finally made their relationship public when Shakira posted a picture of the pair on Twitter and Facebook with a caption reading, 'I present to you my sunshine' in Spanish.