Manchester United captain Nemanja Vidic has been suspended for three matches after his appeal for wrongful dismissal against Chelsea was rejected, the Football Association said on Tuesday.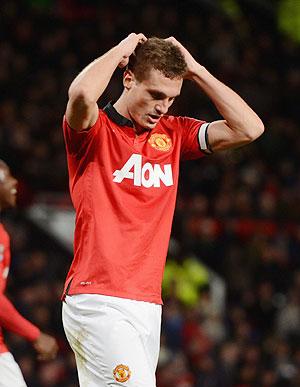 The Serbian defender was sent off in stoppage time in the 3-1 Premier League defeat at Chelsea on Sunday for a clumsy tackle on Eden Hazard.
Vidic's suspension will begin immediately, ruling him out of United's League Cup semi-final second leg against Sunderland on Wednesday and Premier League matches against CardiffCity and StokeCity.
Image: Nemanja Vidic of Manchester United
Photograph: Michael Regan/Getty Images