Mourinho calls Pogba injury rumours 'nonsense'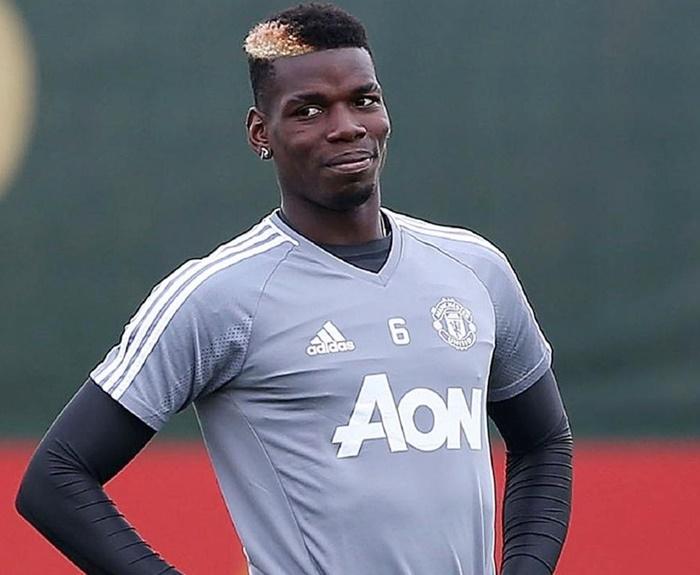 IMAGE: Paul Pogba. Photograph: MUFC/Twitter
Manchester United manager Jose Mourinho has dismissed suggestions that midfielder Paul Pogba faces a lengthy lay-off because of a hamstring injury sustained in the Champions League defeat of Basel on Tuesday.
Pogba, who captained United against the Swiss champions, limped off in the 3-0 win and some reports have suggested he could be out for 12 weeks with a muscle tear.
Mourinho, however, said those suggestions were not based on truth and that the nature of the injury would not be known until after the results of further scans.
"I don't know if it is 12 weeks or 12 days, honestly," the Portuguese said after United's 4-0 win over Everton in the Premier League on Sunday.
"Any comment or any new rumour is totally wrong because we don't know if it is 12 weeks or 12 days. The player was diagnosed initially after the match because of the conditions of the muscle and the bleeding.
"The decision was one more week to wait to see really clearly in the scans, that I mentioned, of the injury.
"Nobody in this club spoke about 12 days or 12 weeks. Not at all. In the hamstring, it's a normal procedure and we wait a few more days. So it's completely nonsense information."
'Everton top four? No way Jose,' says Koeman
Jose Mourinho has suggested Everton should be targeting a top-four finish after spending 145 million pounds in the summer but the Merseyside club's manager, Ronald Koeman, says his Manchester United counterpart's claims are unrealistic.
Mourinho's comments came in his programme notes ahead of United's 4-0 thumping of Everton in the Premier League on Sunday.
Koeman, however, said his targets were unchanged from his debut season at the club when Everton finished seventh and that he needed more time before they could push for a top-four place.
"Is there anybody who sees this as realistic for Everton? Please, come on. Fans, press - we need time," Koeman told British media.
Everton are in the bottom three after losing three Premier League games in a row, conceding nine goals without reply. They also lost 3-0 to Italy's Atalanta in the Europa League last week.
"When you look at the fixtures at the start of the season, we knew we wouldn't win them all," Koeman said.
"We have played Manchester City, United and Chelsea away, plus Tottenham at home. Four title contenders, with the Europa League in between."
Everton's next league game is at home to Bournemouth, one spot below them in 19th, on Saturday.
Top sides will make Newcastle pay for missed chances
Newcastle United came away with a 2-1 win over Stoke City despite wasting several chances in front of goal and manager Rafa Benitez has warned his players such profligacy will be punished by the Premier League's top teams.
Benitez was back in the dugout on Saturday after a recent health scare but under orders to remain calm and a goal from Christian Atsu put a smile on his face after 19 minutes.
However, his mood darkened as striker Joselu wasted three chances to increase their lead before Stoke equalised through Xherdan Shaqiri in the 57th minute.
While skipper Jamaal Lascelles saved the day by scoring the winner with 20 minutes left to give Newcastle a third straight victory, Benitez was far from pleased at his side's wastefulness.
"If we play against a top side and make the kind of mistakes we did here, we will pay for that," he said in comments published by The Telegraph. "You have to believe that you can win against certain teams.
"The team is believing in themselves, but there are still a lot of things to improve.
"The main thing for me is to see the team working as hard as they were working. There were a lot of positives," he added.
Newcastle, who are fourth in the league, will look to make it four wins in a row on Sunday when they travel to face Brighton and Hove Albion.