Troubled Manchester United forward Wayne Rooney will reportedly meet new boss David Moyes next week to discuss his future, with both Chelsea and Arsenal ready to offer him a way out.
Rooney is still hurt and angered by former United boss Sir Alex Ferguson's public declarations that the England star asked for a transfer at the end of last season, and has vehemently denied the claim, the Mirror reports.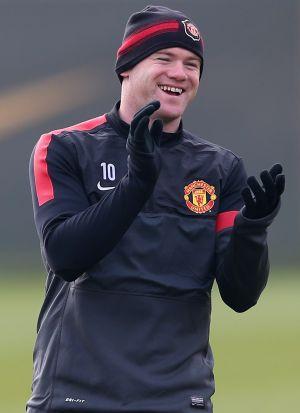 According to the report, Rooney wants Moyes to tell him that the situation was caused by a misunderstanding, and that he is still wanted at Old Trafford, although it added that Rooney will likely accept that his tenure at the Premier League champions has come to an end if an agreement fails to materialize.
With Jose Mourinho and Arsene Wenger expressing their desires to have Rooney aboard, the report said that Rooney, who is keen to stay in England, prefers the option of linking up with Mourinho at Stamford Bridge, although he would not close the door on the possibility of moves to French clubs Paris Saint-Germain or Monaco.
However, the report suggested that United would prefer not to sell to a side they consider direct title rivals, adding that the Old Trafford outfit would be keener to do business with Arsenal.
Rooney has two years left on his current deal, and his asking price will dramatically reduce in 12 months' time, the report added.
Photograph: Alex Livesey/Getty Images