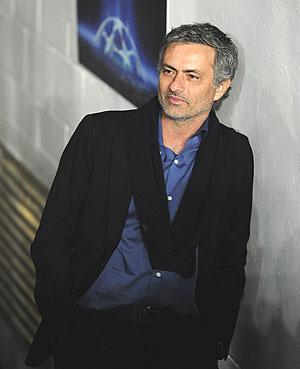 Jose Mourinho has won a trophy every season of his top flight career and finds it "unacceptable" to contemplate finishing his comeback season with Chelsea empty handed.
-Peralta, Morgan selected CONCACAF Players of the Year
-Mourinho to hang on to Luiz in January
The 50-year-old Portuguese judged last season with Real Madrid, when his stellar side walked away with only the Spanish Super Cup, to be his worst. He is anxious not to avoid a repetition.
"It's not acceptable," he told reporters after training for Saturday's home Premier League clash with CrystalPalace. "For my philosophy of life for the nature of the club, it's not acceptable and we do not want to accept it."
Failure has been unacceptable at Chelsea since Roman Abramovich bought the club 10 years ago, ploughing billions into their success.
The Russian has said goodbye to nine managers in his 10 years at StamfordBridge, despite the club winning two European and nine domestic honours plus two Community Shields in that time.
Mourinho fell out with Abramovich in 2007 after three seasons that included two Premier League titles, an FA Cup and two League Cups.
His return has hardly been smooth with erratic performances leading to defeats by Basel in the Champions League, and Newcastle United, Everton and StokeCity in the Premier League. Chelsea are third in the Premier League going into Saturday's game.
Facing a Capital One (League) Cup quarter-final at Sunderland on Tuesday and Premier League clashes with leaders Arsenal and second-placed Liverpool either side of Christmas, he considered the possibility of failing to win silverware with the Champions League knockout stages also looking tough.
"I think it's possible that it could happen because we are competing against very strong teams. Six strong contenders for every competition," he mused.
Mourinho said his task in his second spell was tricker because he had to meld a team of ageing stalwarts, such as John Terry and Frank Lampard with the developing talent of Oscar, Juan Mata, Eden Hazard and Andre Schuerrle.
"I chose a difficult job," he said. "The style of play is very different from the style we had in the past...we know the situation needs time and patience but we are in a tough league where there is no easy match.
"It would be easy to say we want four, five, six years (to build the team) but this is not me and this is not Chelsea and this is not what we want for the players.
"We are not favourites but we want to fight like favourites. The best way to improve is to put pressure on ourselves."
Image: Jose Mourinho
Photograph: Phil Cole/Getty Images