LA Galaxy is set to offer veteran Chelsea midfielder Frank Lampard the same wage package as David Beckham had in a desperate bid to lure the England international to America's Major League Soccer (MLS).
- PIX: Lampard lifts Chelsea to 3rd; Suarez on song for Reds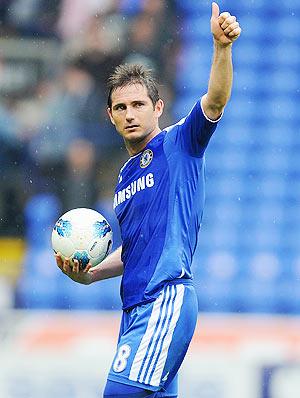 Lampard could earn up to four million pounds plus a potential 619,000 pounds in merchandise sales at Galaxy.
A source told the Sun, LA Galaxy feels Lampard is what the club is missing since Beckham has left. The source further added that Lampard has the profile to fill Beckham's role as the face of the club globally.
Lampard is mulling over his next move after being told by London side Chelsea to find another club. Despite helping the Blues to the Champions League, three Premier League titles, four FA Cups and two League Cups, he was told he can go from January 1.