Arsenal said on Sunday there had been no approach from potential bidders for the Premier League football club and that majority shareholder Stan Kroenke had no plans to sell up.
- Gulf investors eye Arsenal: report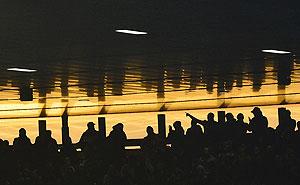 The club was responding to a Sunday Telegraph report that a Middle East consortium planned a 1.5 billion pounds bid and had requested a meeting with American Kroenke.
"Stan Kroenke is committed to Arsenal for the long term and has no intention of selling his stake," Arsenal communications director Mark Gonnella told said.
"There has been no contact from any potential investors," he added.
Photograph: Toby Melville/Reuters