Olympic Association have made David Beckham Britain's Olympic football captain to help sell 1.5 million unsold tickets for the 2012 London Games.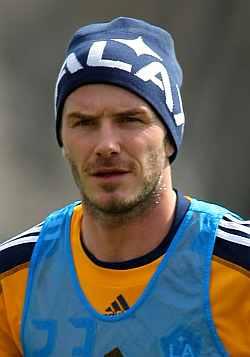 The organization hopes to pull more spectators to the sport by cashing in on Beckham's popularity, the Daily Star reports. A British Olympic Association official confirmed that they were "supportive" of the move.
Wenlock is the official mascot for the London 2012 Games and Mandeville is a mascot for Paralympic Games.
Earlier on Wednesday, New Queens Park Rangers (QPR) owner Tony Fernandes has revealed his interest in recruiting the LA Galaxy midfielder Beckham through a Twitter, posting.