Football icon David Beckham has lined up big money transfer offers from Chinese clubs as the former Manchester United star ponders over a future move after leaving American football team LA Galaxy.
- Beckham to leave Galaxy after MLS final
According to the Daily Mirror, a contract with Chinese Super League team Shanghai Shenhua would earn Beckham 250,000 pounds a week and 20 million pounds in merchandising deals. This would take Brand Beckham, which is already worth 190 million pounds, to world domination, the paper said.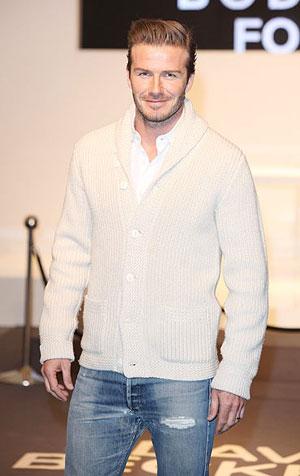 TV's Pop Idol mogul Simon Fuller, a close pal and business associate of the Beckhams, is personally masterminding the move, the paper further added.
Shanghai Shenhua owner Zhu Jun has already lured former Chelsea strikers Didier Drogba and Nicolas Anelka to his club. The deal would also give Beckham and wife Victoria a chance to sell their brands in a nation of nearly one-and-a-half billion people.
A source close to Beckham said he has cracked Europe and America, and he now has the chance to become huge in China and the Far East, saying it would be a huge decision for the former Real Madrid star.
The source further said that while Beckham wants one final challenge in football, a move to China is about more than that, as it will push Brand Beckham to a whole new level.