The Court of Arbitration for Sport have rejected Japanese hammer thrower Koji Murofushi's appeal against the blocking of his election to the International Olympic Committee's Athletes Commission, CAS said on Wednesday.
The court said the main reason for turning down his appeal was that the Japanese Olympic Committee (JOC) "did not comply with applicable rules and regulations".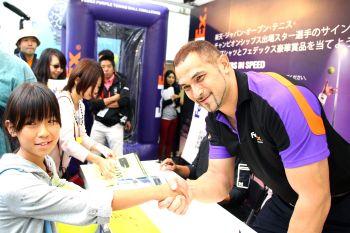 The London 2012 bronze medallist and the JOC had opted to appeal to CAS after the IOC barred him from the commission over election rules violations.
Taiwanese Athens 2004 Games taekwondo gold medallist Chu Mu-yen was also excluded for similar reasons and his CAS appeal was rejected in March.
Murofushi and Chu were excluded on charges they had campaigned inappropriately, in the wrong places and using methods that were against the rules.
"The IOC welcomes the CAS decision and looks forward to working with Danka Bartekova, James Tomkins, Kirsty Coventry and Tony Estanguet, who are expected to be proposed... for election at the July 2013 Extraordinary Session in Lausanne following expiry of the 28-day appeal period," the IOC said.
French canoeing gold medalist Estanguet, Zimbabwean swimmer Coventry, Australia's former Olympic rowing champion Tomkins and Slovakian shooter Bartekova were elected to the commission.
Photograph: Koji Watanabe/Getty Images