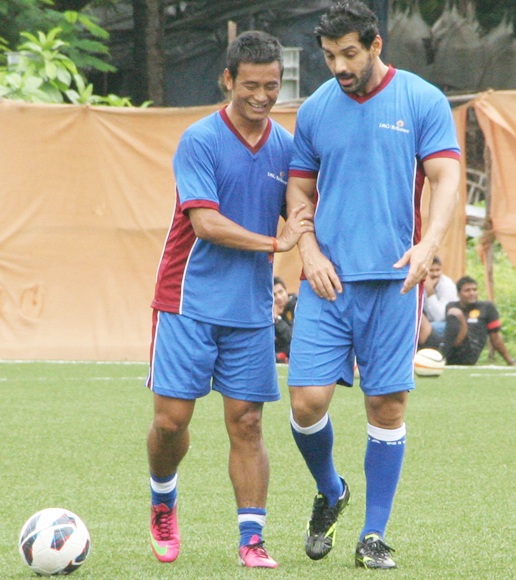 The much-anticipated IPL-style Indian Super League (ISL) is set to roll again.
The bidding process of the football tournament will start from on Monday.
IMG-Reliance, the tournament organisers, will be floating a tender through 'Invitation To Bid' documents, inviting bids for nine cities across the country from which eight franchises will be finally selected.
The league was to begin in January but had to be postponed owing to scheduling problem and lack of a window.
Promising to revolutionise the sport in the country, the league has the backing of All India Football Federation, and is likely to see big names such as former Manchester United striker Dwight Yorke, former Argentina striker Hernan Crespo and former England forward Michael Owen.
The nine cities in the reckoning are Bangalore, Chennai, Dehli, Goa, Guwahati, Kochi, Kolkata, Mumbai and Pune.
"International Management Group Worldwide and Reliance Industries Ltd.'s joint venture in India, 'IMG-Reliance', together with Star India Pvt. Ltd. announced its plans to commence the bidding process for Indian Super League clubs through 'Invitation To Bid' tenders starting Monday, 3rd March 2014," IMG-R said in a statement.
"The ambitious Indian Super League – an unrivalled football championship to be staged from September to November 2014, will foster local talent and feature international stars with the aim of making the game one of the country's flagship sport," it added.
"Off these nine cities, winning bidders for the top eight cities will be granted the right to own and operate a new football club and participate in the Indian Super League."
Image: Baichung Bhutia with actor John Abraham during a training session.
Photograph: Sanjay Sawant/Rediff.com