Los Angeles Galaxy midfielder David Beckham has been suspended one game for "confrontational and provocative behaviour" near the end of last week's loss to San Jose, Major League Soccer (MLS) said on Thursday.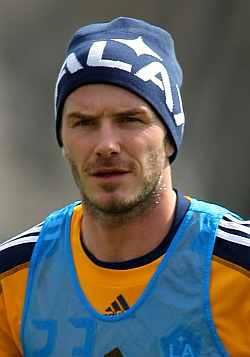 The actions by Beckham, who was also fined an undisclosed amount, occurred during and immediately after his team's 4-3 loss and were considered unacceptable and detrimental to the league's public image, MLS said in a statement.
The 37-year-old former England captain, who has been omitted from Britain's Olympic soccer squad, will serve his ban on Sunday when the Galaxy visit the Chicago Fire.