Serena Williams' Australian Open ended with her ankle swollen to the size of a balloon, a spasming back and a quarter-final loss to a young pretender on Wednesday, a two week period that she described as the worst she had experienced at a Grand Slam.
-Aus Open: Stephens rallies to stun ailing Serena
"I'm almost relieved that it's over because there's only so much I felt I could do," the 15-time Grand Slam singles champion said after her 3-6, 7-5, 6-4 loss to compatriot Sloane Stephens on Rod Laver Arena.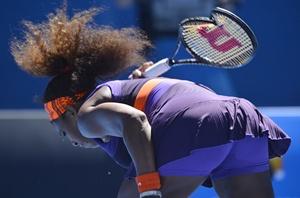 "Oh my gosh, it's been a little difficult. I've been thrown a lot of balls these two weeks.
"I've had a tough two weeks between the ankle, which is like this big every day," she added gesturing with her hands. "And my back, which started hurting. A lot of stuff."
Photograph: Toby Melville/Reuters