The governing bodies of baseball and softball have merged in a bid to win back their spot on the Olympic programme, the heads of the federations said on Sunday.
The newly named World Baseball Softball Confederation (WBSC) will campaign for a return to the Olympic programme at the 2020 Games as a single sport. The International Olympic Committee will pick one sport to be included in the 2020 programme at its meeting in September.
Seven other sports -- wushu, squash, karate, wakeboarding, sports climbing, roller sports and wrestling -- are also vying for Olympic inclusion.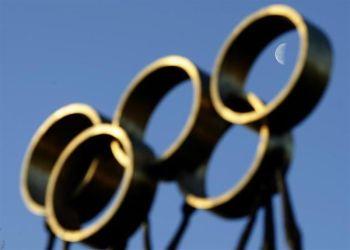 The IOC's executive board voted to drop wrestling from the list of core sports for the 2020 Games, forcing it to join seven other candidate sports seeking one spot in a revamped programme.
"This is an historic day," said Riccardo Fraccari, the president of the International Baseball Federation (IBAF) and co-president of the new WBSC.
"We have brought a new level of worldwide unity and determination to our quest to return to the Games.
"The 65 million currently playing baseball and softball around the world now have a single federation to rally behind," he added after a new joint constitution was ratified.
Baseball and softball were dropped from the programme in 2005 and their last Olympic appearance came in Beijing three years later.
By joining into one global confederation they are now bidding as one unified sport rather than two, hoping to increase their chances of a return.
Olympic inclusion guarantees a sport millions of euros in funding from the IOC, sponsors and broadcasters, while being cut from the programme severely limits a sport's global appeal and reach.
"This is in the best interests of the athletes and putting the welfare of the athletes and the future of sport first, and inspiring young athletes to stand on the highest podium that an athlete can aspire to -- the Olympic Games," Fraccari said.
The IOC will pick one sport to be included in the 2020 Olympics at its meeting in September but baseball and softball will first have to make it onto a May shortlist.
The IOC executive board will meet in St Petersburg in May to determine which of the seven sport will be put to the vote at the session in Buenos Aires, where the host city for the 2020 Games will also be chosen.
"Baseball-softball is a game that anyone, anywhere can play," said International Softball Federation chief and WBSC co-president Don Porter.
"There are no barriers to participation. If you've got a bat and ball you can play, regardless of age, gender, social, cultural or economic stature."
Photograph: Denis Balibouse/Reuters