A day after he was banned from cycling for life and stripped of his seven Tour de France titles, Lance Armstrong took the first step towards accepting the sanctions by deleting reference to his Tour wins on his Twitter biography.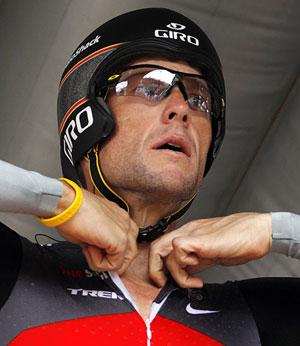 The International Cycling Union ratified the United States Anti-Doping Agency's sanctions against the American on Monday, effectively destroying Armstrong's last hope of clearing his name after he was exposed as a drug cheat.
To his 3.38 million followers on the social networking site, Armstrong now simply states he is: "Raising my 5 kids. Fighting Cancer. Swim, bike, run and golf whenever I can."
The now retired Armstrong, 41, had elected not to contest the USADA charges in August.