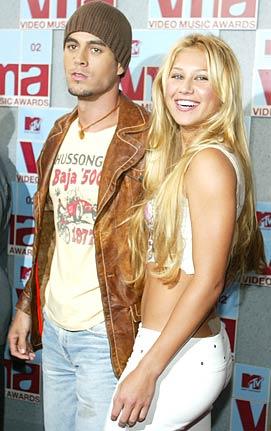 Pop star Enrique Iglesias confirmed on Monday that he has split with his girlfriend, former tennis player Anna Kournikova, after five years.
"We've split. I'm single now and it's okay. I don't mind being single," the Spanish star was quoted as saying by Hollywood.com.
Iglesias recently revealed he had no intention of marrying Kournikova, but his reluctance to settle down and start a family appears to have driven the couple apart.
He said, "I'm not ready for children. I don't feel like taking on such a responsibility yet. But in the future I'd like two children."
The glamour couple had been dating since Anna starred as Enrique's girlfriend in the video for his hit Escape in 2002.
Enrique admitted the separation in the Swedish capital of Stockholm on Friday, where he was doing interviews.
Photograph: DON EMMERT/AFP/Getty Images