In a huge dampner for Formula One enthusiasts in India, the 2014 Indian Grand Prix was on Tuesday dropped following a rejig in racing calendar for the coming year, according to race organisers JPSI, who said the motorsport extravaganza will now come back to the country in March 2015.

Formula One supremo Bernie Ecclestone has already taken the decision to drop India from the 2014 calendar and has conveyed it to the Indian authorities.

"October-November period suits us better both weather-wise as well as it being festive season, but if Formula One Management wants us to hold our race in March, 2015 we don't have any problem with that," said Sameer Gaur, MD and CEO, Jaypee Sports International Ltd (JPSI).

Askari Zaidi, the JPSI spokesperson also confirmed the development.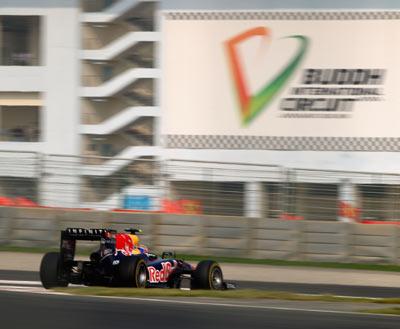 "It has now been decided to hold the race in March 2015 and 16. There would be no race in October 2014, and both parties have agreed to this decision," Zaidi said.

"Bernie Ecclestone spoke to our MD Sameer Gaur and conveyed the decision. We have agreed to it as it won't be possible to hold two races within a span of six months (Oct 2014 and Mar 2015)," he added.

The JPSI spokesperson said that the decision was arrived at after prolonged discussions with Ecclestone.

Vicky Chandhok, president of Federation of Motor Sport Council of India (FMSCI) said the primary reason behind the decision is the calendar and other reasons are incidental.

"I have heard that the 2014 Indian GP has been dropped and instead they will hold the race in the first half of 2015. But I am yet to get the confirmation in writing," Chandhok said.

"Basically they are looking at an early slot in 2015. Since their present plans are to have an Indian GP in either Match or April 2015, it is impossible to have an event three months before the 2015 event. Also, financially and infra-structure wise it is impossible to have two events in span of three or four months.

"Consequently, if they are going to have an event in 2015, the 2014 round is going to pushed back by three to four months and run it 2015 in early part of the year and then 2016. That is what they are presently working on. 2014 is definitely ruled out and 2015 and 2016 is what they are looking at," Chandhok added.

According to the pattern for 2015, the season will start with the Australian GP followed by races in Malaysia and India.

The decision was arrived at during last week's Hungarian Grand Prix in Budapest, where F1 team officials met with Ecclestone.

82-year-old Ecclestone had on Monday hinted that India was likely to lose its place on the 2014 F1 calendar as he intended to limit the number of races to 20.

India hosted its first Grand Prix in 2011 amidst raving reviews from the F1 community about the 5.14 kilometre-long Buddh International Circuit (BIC), clean paddock and facilities.

This year, the third edition of the race is scheduled for October 27 at Greater Noida as the 16th round of the 19-race championship.

But with Russia, New Jersey and Austria now shortlisted as additions, there are 22 venues vying for a place on the F1 calendar with teams expressing a preference for a maximum of 20 races.

"Since there are new venues coming in like Russia and Austria, the September to November dates are all favoured to premium dates. What FIA want to try and do is that since Australia, Malaysia and China are wanting to have the events in the beginning of the year, they also want to have Indian Grand Prix at that time. That is why they are now trying to do this. I do hope sincerely that it works," Chandhok said.

It is believed that tough taxation rules in India, event's financial viability and bureaucratic hurdles also played a part in India losing the 2014 race.

But Chandhok said, "It is a question of logistic requirements too. The reason for India not having an event in 2014 is that it is more because of calendar and logistic arrangements. That is exactly the situation now."

The hosts spend out US $40 million (Rs 237.7 crore) for every F1 race at the BIC as licensing fee and talking about that, Chandhok said, "As far as the commercial charges are concerned Bernie is the rights holder of F1. It is up to him to negotiate with each organiser to how much he will get paid."

Photograph: Clive Mason/Getty Images