March 31, 2013
EPL Photos: Manchester United move closer to title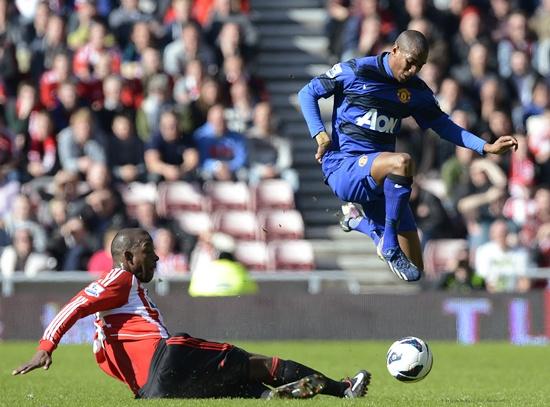 Manchester United edged closer to their 20th league title when a Titus Bramble own goal gave them a 1-0 win at Sunderland on Saturday to keep them 15 points clear of Manchester City with eight Premier League games to go.
Photos: I don't give records any importance, says Messi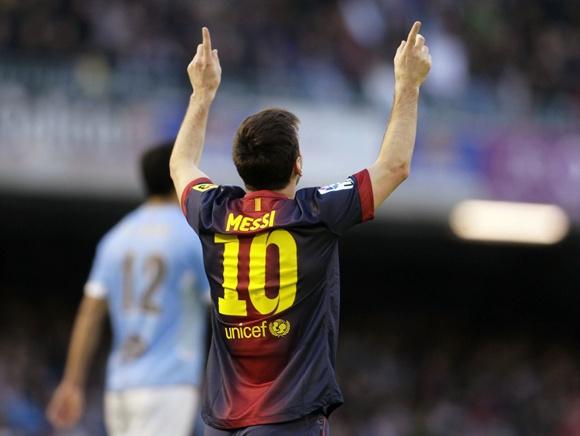 Barcelona's World Player of the Year Lionel Messi scored in a 19th successive La Liga match on Saturday, entering a new statistic in the record books by netting against every team in the league consecutively.
Photos: Williams sinks Sharapova for Miami title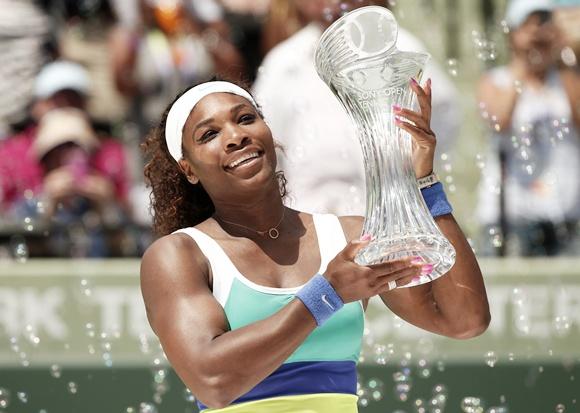 World No. 1 Serena Williams fought back from a set down to beat Maria Sharapova 4-6, 6-3, 6-0 and win the Sony Open for a record sixth time on Saturday as she continued her dominance over her closest rival.
March 29, 2013
Doping: Hall of Shame!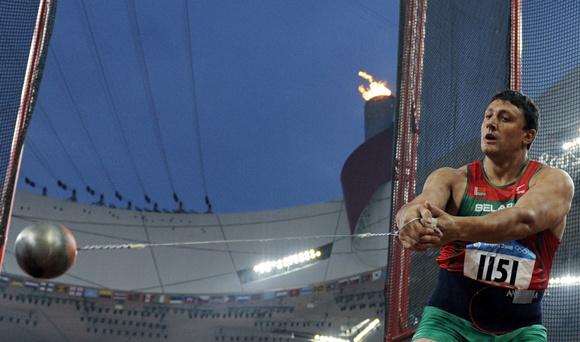 The levels of doping in sport are now worse than ever. Following are the main doping stories in sport in the first quarter of 2013:
PHOTOS: Will Sharapova overpower Serena in Miami?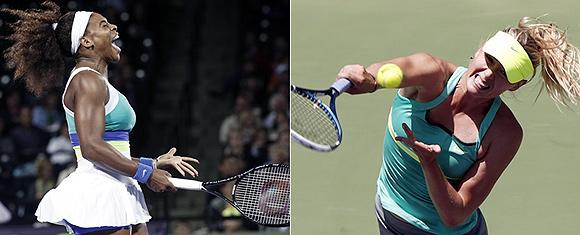 Maria Sharapova will face Serena Williams in the final of the Sony Open while Britain's Andy Murray will take on France's Richard Gasquet in the men's semi-finals after grinding down Croatian Marin Cilic.
Title race is over, says Manchester City boss Mancini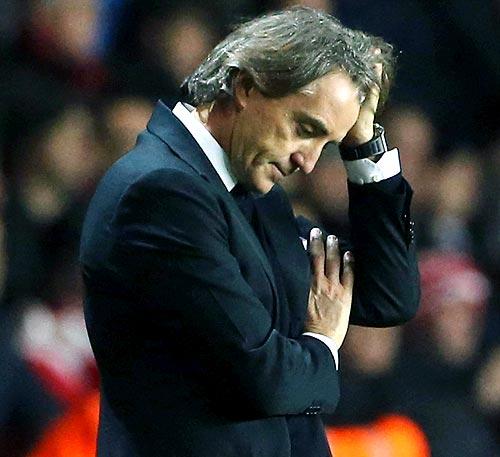 Manchester City manager Roberto Mancini threw in the towel for his club's Premier League title challenge on Thursday, saying the motivation for the rest of the season is to keep the teams below them at a safe distance.
March 28, 2013
EPL: Leaders Manchester United eyeing record points haul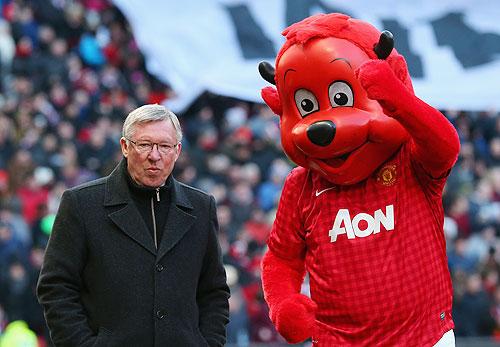 With a 20th league title virtually in the bag and no more European distractions, Manchester United manager Alex Ferguson is challenging his side to push for a Premier League points record.
Van Persie wants to end career at Manchester United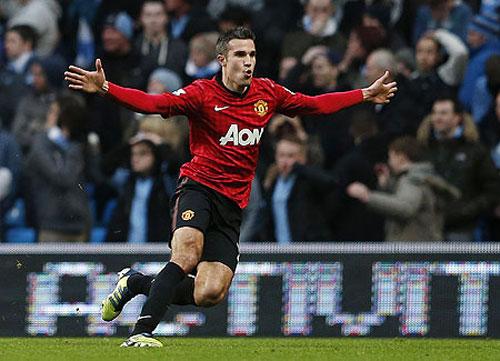 Robin van Persie feels he could stay at Manchester United for the rest of his career after enjoying a superb first season at Old Trafford.
PHOTOS: When Indian tennis aces matched the best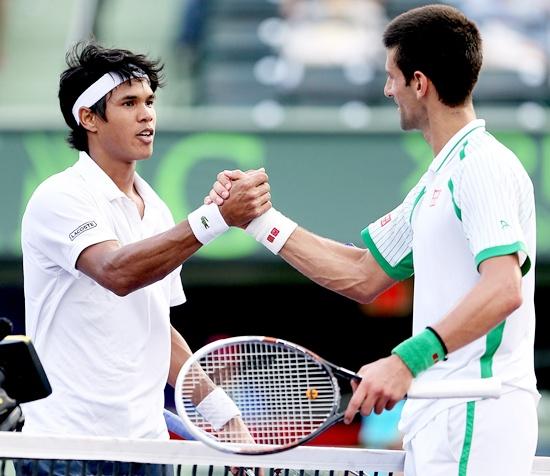 Check out these Indian players who put up a fight against top-ranked opponents, and, in some cases, even beat them.
Vettel apologises to Red Bull staff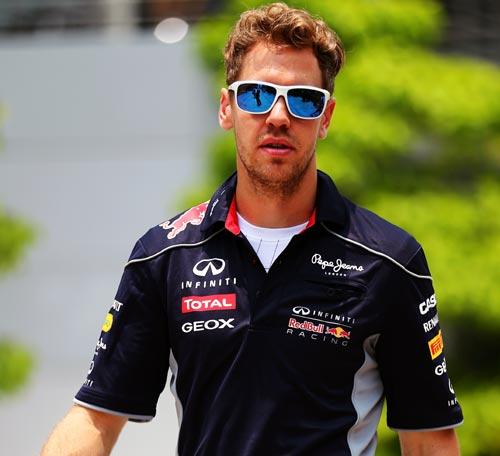 Formula One world champion Sebastian Vettel apologised in person to Red Bull staff for ignoring team orders in a controversial Malaysian Grand Prix last weekend.
March 27, 2013
Spain back on track as big guns hit the target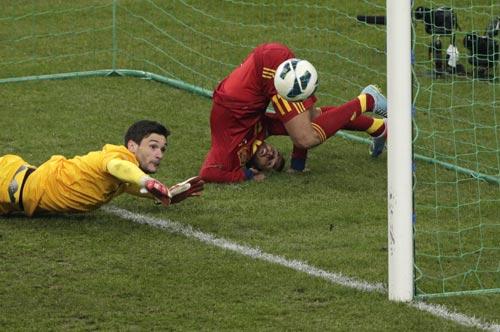 Europe's top teams took important steps towards next year's World Cup finals in Brazil with qualifying victories on Tuesday, notably world champions Spain who scored a hugely significant 1-0 win over France in Paris.
March 26, 2013
Photos: Sania keeps Indian hopes alive in Miami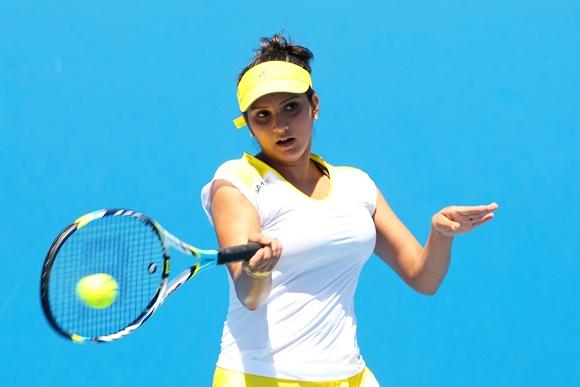 Sania Mirza kept the Indian hopes alive by progressing to the women's doubles quarter-finals of ATP-WTA Sony Open in Miami.
Woods reclaims World No 1 spot following Bay Hill win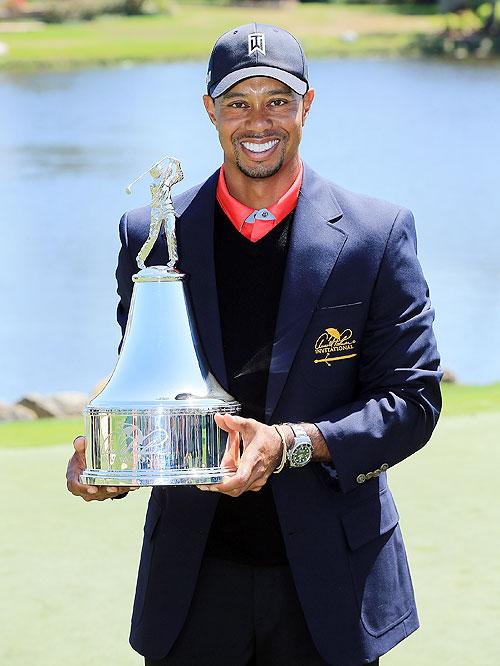 Not even a ferocious storm that pushed the Arnold Palmer Invitational to a Monday finish could stop Tiger Woods from winning an eighth Bay Hill title and reclaiming the World No 1 ranking.
PHOTOS: Yellow fever grips the tennis courts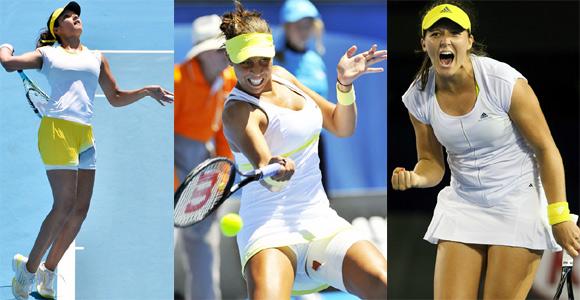 Yellow seems to be the choice of tennis players this season, from skirts, shorts and sneakers.
March 25, 2013
Restoring trust is Red Bull's big challenge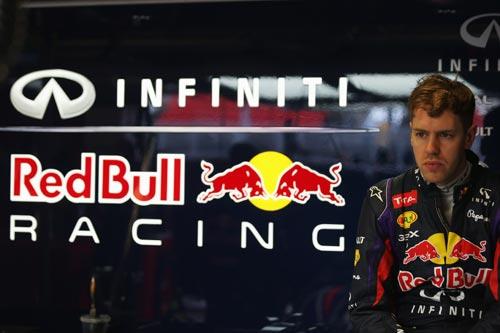 Sebastian Vettel's 'stab-in-the-back' Malaysian Grand Prix win revived an age-old debate about team orders in Formula One but trust, or the lack of it, could be more of a headache for champions Red Bull in the weeks ahead.
Photos: Nervy night in store for Spain and England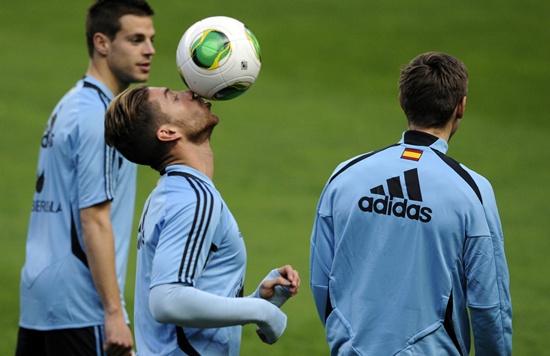 Having waltzed through the qualifying process for their last two major tournaments Spain find themselves in an undignified tangle at the halfway point on the road to the World Cup in Brazil.
Vettel apologises to Webber for winning by 'mistake'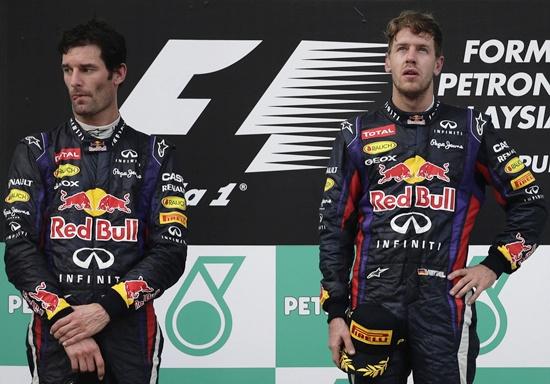 Formula One champion Sebastian Vettel apologised to Red Bull teammate Mark Webber on Sunday after ignoring orders and stealing a Malaysian Grand Prix victory from the angry Australian.
'To stop racism in soccer we all need to contribute'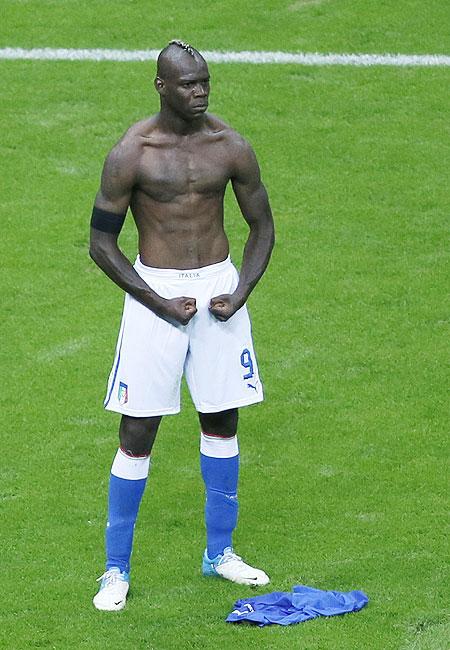 Italy striker Mario Balotelli, a high profile victim of racist abuse from the stands, says world soccer is not doing enough to combat the problem.
March 24, 2013
I-League: Mohun Bagan pip Arrows 3-2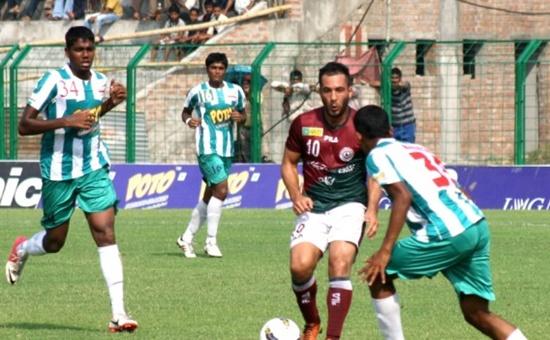 Mohun Bagan managed to pulled off a narrow 3-2 win over a resurgent Pailan Arrows in a closely-contested round 21 I-League fixture in Kolkata on Sunday.
PHOTOS: Vettel seals controversial Malaysia win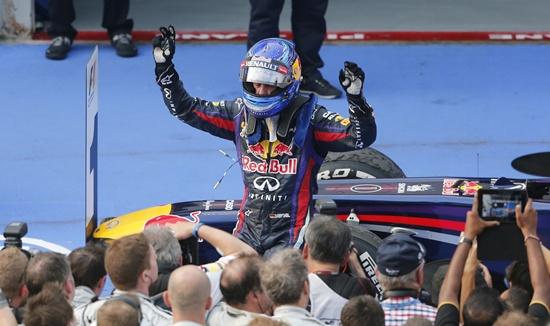 Formula One World champion Sebastian Vettel won a controversial Malaysian Grand Prix on Sunday after defying orders to back off and let Red Bull team mate Mark Webber take the chequered flag ahead of him.
Messi's Argentina win again, US freeze out Costa Rica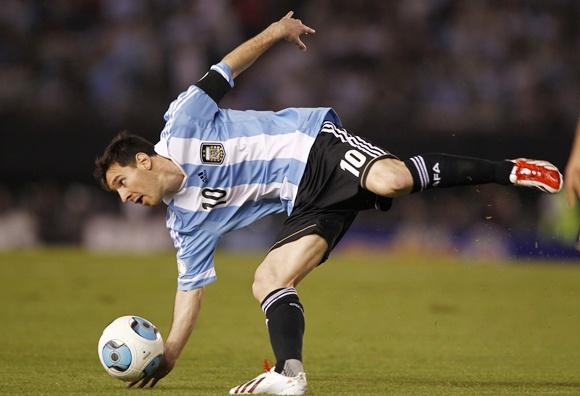 Lionel Messi produced another brilliant performance to lead Argentina to a 3-0 win over Venezuela in World Cup qualifying on Friday, but Colombia kept up the chase on the group leaders with a 5-0 demolition of Bolivia.
March 23, 2013
Spain stumble as England, Germany and France win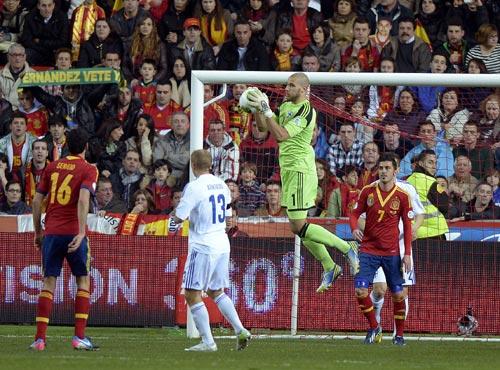 World champions Spain were held by lowly Finland but there were wins for England, Germany, France and Netherlands as Europe's top teams returned to the task of qualifying for next year's World Cup finals on Friday.
March 22, 2013
Owen says injuries 'robbed him of lethal pace, records'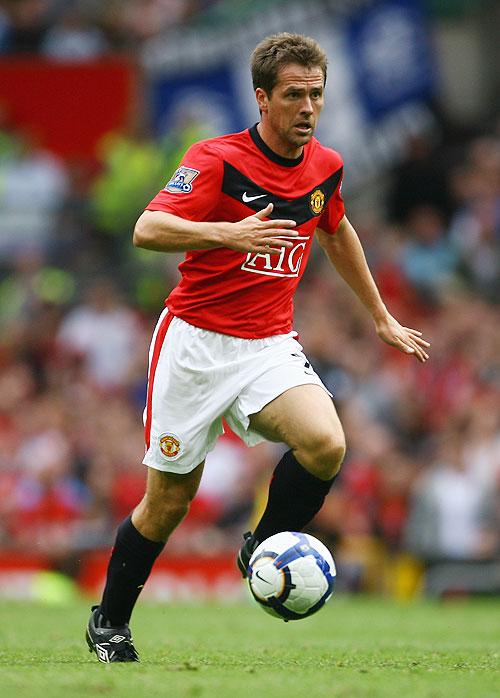 Michael Owen enjoyed a stellar career as a prolific striker for England and Liverpool but said he would reflect in retirement on 'what might have been' had he not been robbed of his incredible speed due to injury.
Balotelli overshadows Neymar as Italy rally to hold Brazil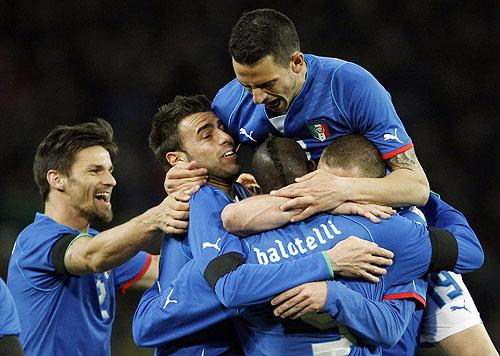 Images from the football friendly played between Italy and Brazil in Geneva on Thursday.
Why Man Utd are easily winning a record 20th EPL crown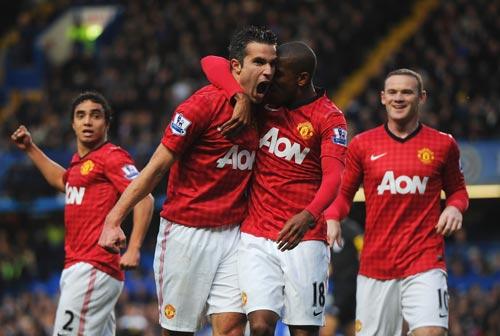 has the answers.
March 21, 2013
Photos: Still easy for England despite defensive problem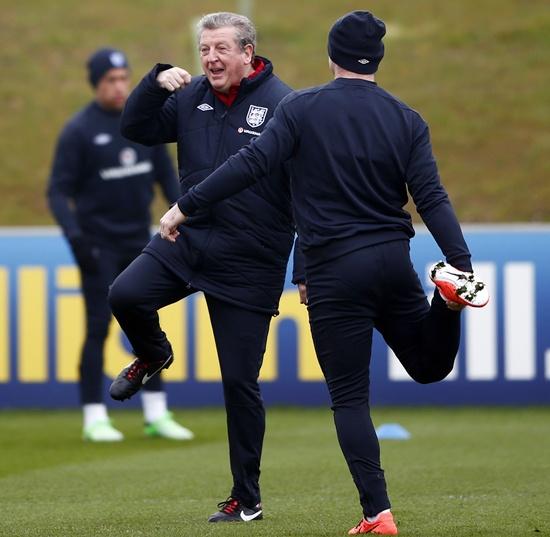 England face a central defensive problem heading into their next two World Cup qualifiers which should not matter against San Marino on Friday but could well cause worries against Montenegro next Tuesday.
PIX: Woods No. 1 with girlfriend and maybe rankings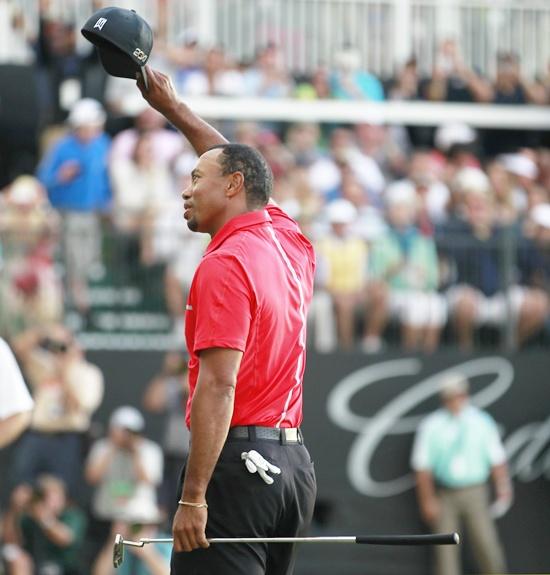 With two wins in his last four starts Tiger Woods appears to have found his groove, found a new girlfriend and by the end of the week could find himself back at the top of the world golf rankings.
March 20, 2013
Formula One: Key characteristics of each Grand Prix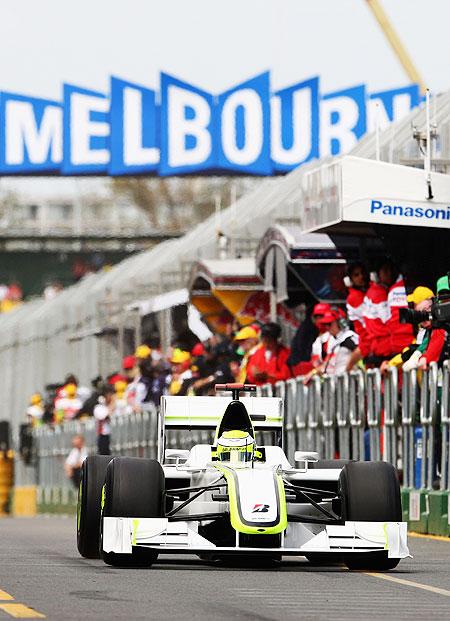 The 19-race Formula One season, which starts in Melbourne on March 17, will have no new Grands Prix this year and one fewer than last season following the postponement of New Jersey's debut to 2014. The following box details each race and its key characteristics.
PHOTOS: Gorgeous Jwala Gutta sizzles in item number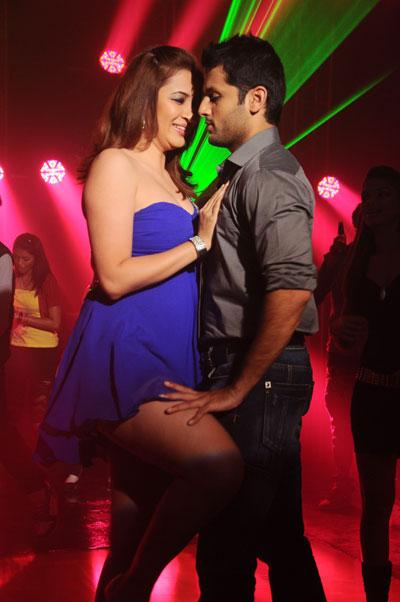 Badminton ace Jwala Gutta is all set to scorch the floor with an item number in the upcoming Telugu film Gunde Jaari Gallanthayyinde.
Michael Owen: Danger man who could get that winning goal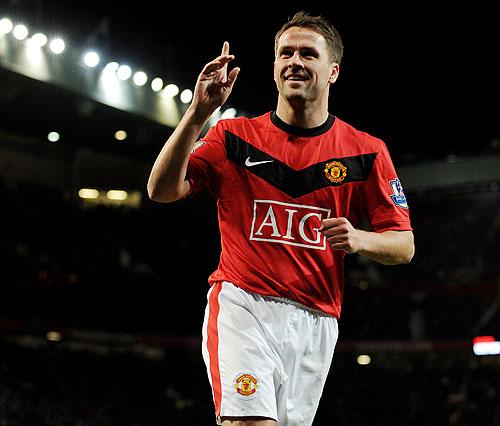 A career that was launched into orbit by a stunning goal against Argentina in the 1998 World Cup will end meekly 15 years later after Michael Owen announced on Tuesday he will hang up his boots at the end of the season.
Del Potro backs Murray to take World No 1 spot this year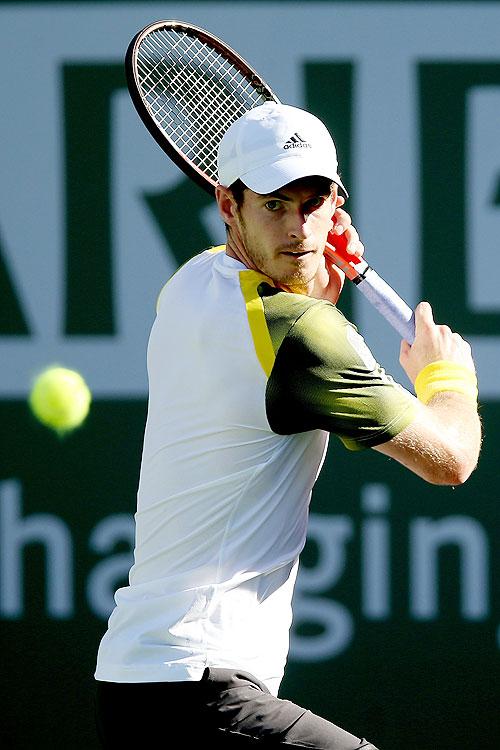 Indian Wells runner-up Juan Martin del Potro believes Britain's Andy Murray can become world tennis No 1 this year.
March 19, 2013
Button says, McLaren won't win any race with current car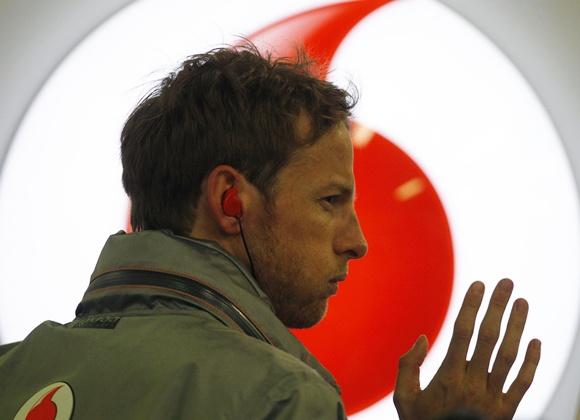 McLaren ace Jenson Button has claimed he won't win a single race this season with his current car after finishing ninth in the inaugural Australian Grand Prix on Sunday.
Messi admits he is a cry baby and hates to lose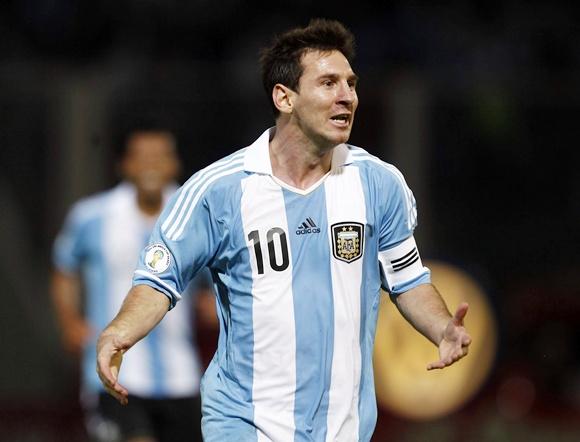 Regarded as the greatest player in history, Lionel Messi has admitted he has cried many times after performing poorly for his national team, Argentina.
Glam queen Sharapova says, Grand Slams motivational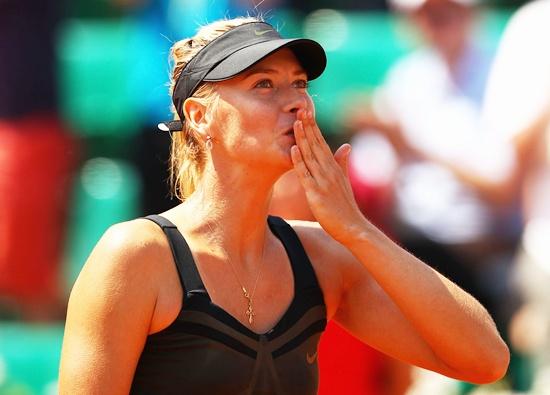 Maria Sharapova rose to No. 2 in the rankings on Monday after her impressive title run at the BNP Paribas Open but says she is motivated much more by Grand Slam glory than the prospect of regaining the top spot.
Meet golfer Tiger Woods's new lady love!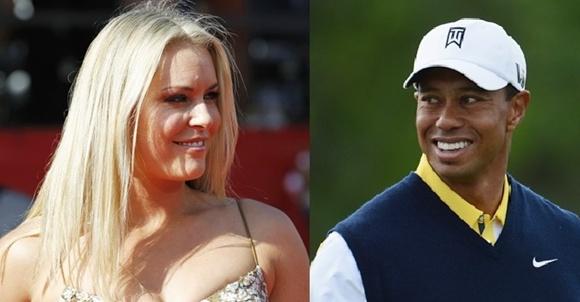 Golfer Tiger Woods and Olympic skiing champion Lindsey Vonn confirmed on Monday they are dating.
An illustrious sports career... and fairy-tale finish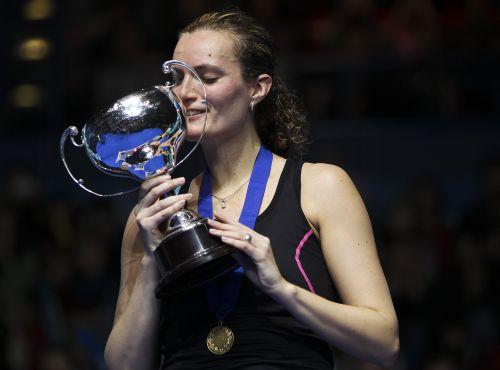 Rediff.com takes a look at a sportspersons whose careers had a fairy-tale finish.
March 18, 2013
Australian GP paints a bullseye on Raikkonen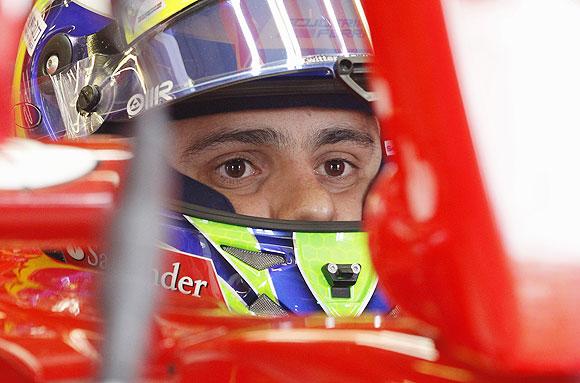 The first race of the season in Melbourne saw a surprise winner in Kimi Raikkonen. Fernando Alonso can't be written off. With Raikkonen in a reliable-looking car, he will have to be the relative outsider this season, writes .
Jeev has Major dream to step out of dad Milkha's shadow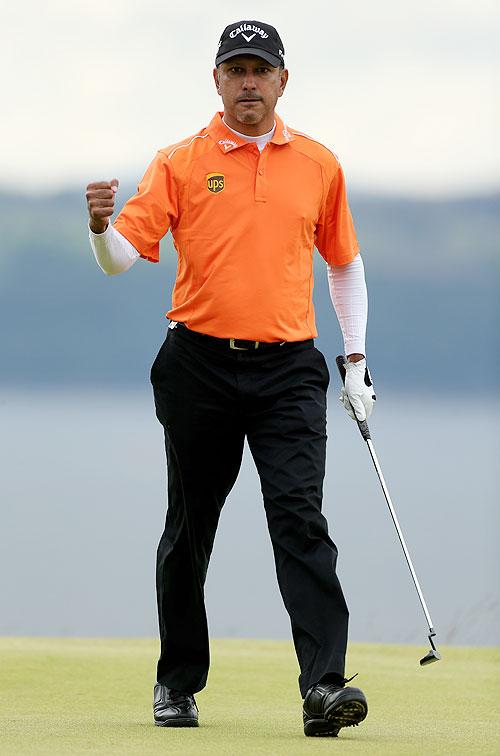 Jeev Milkha Singh has won the Asian Tour's order of merit twice, has four wins on the European Tour and is the first Indian golfer to break into world's top 50, but he feels he will continue to live in his father's shadow until he wins a major.
EPL PIX: Chelsea climb to third as Spurs lose again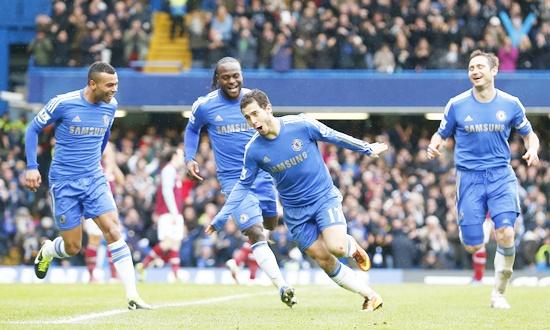 Frank Lampard scored his 200th goal for Chelsea who beat West Ham United 2-0 to move into third place in the Premier League above Tottenham Hotspur who suffered a shock 1-0 home defeat by Fulham on Sunday.
Formula One: Team by Team analysis of Australian GP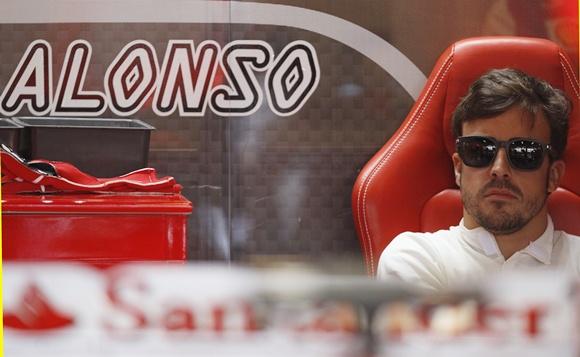 Kimi Raikkonen stole the limelight from Ferrari giant Fernando Alonso. The Finn essayed an epic victory at the Australia Grand Prix.
PICS: Sharapova hammers Wozniacki in Indian Wells final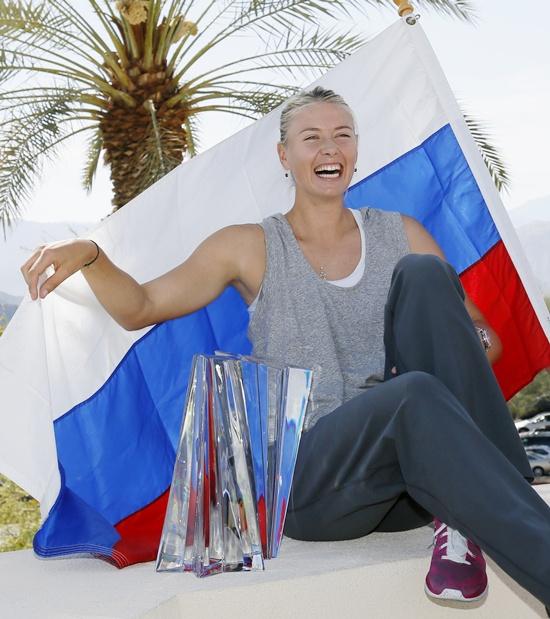 Maria Sharapova played aggressively from the start to win her first title since last year's French Open with a 6-2, 6-2 demolition of Caroline Wozniacki in the BNP Paribas Open final on Sunday.
European Roundup PIX: Messi run continues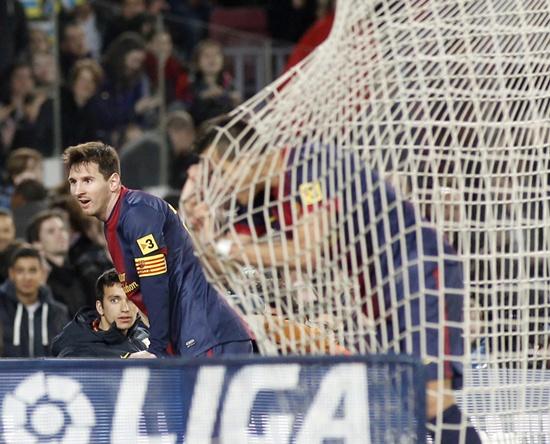 Lionel Messi's knack for finding the net continued for an 18th consecutive league match as Barcelona restored their 13-point lead in La Liga.
PIX: Comeback maestro Nadal triumphs at Indian Wells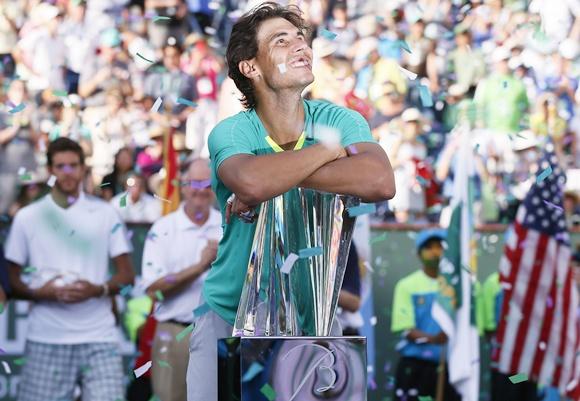 The Spanish left-hander, who was sidelined for seven months last year with a left knee injury, overcame a gritty challenge from the hard-hitting Argentine to win a record 22nd ATP Masters title, and a third at Indian Wells.
March 17, 2013
Raikkonen win delivers dream start for Lotus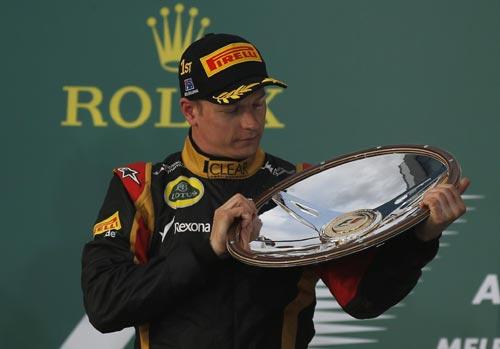 Kimi Raikkonen gave Lotus a dream start to the Formula One season on Sunday with a winning strategy carried out to perfection in the Australian Grand Prix.
March 15, 2013
Vettel dominates day one of new season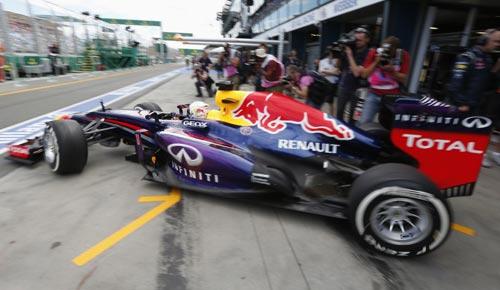 World champion Sebastian Vettel put his rivals firmly in their place by dominating both practice sessions on the opening day of the Formula One season at the Australian Grand Prix on Friday.
Car overhauling backfires for McLaren at Aus GP practice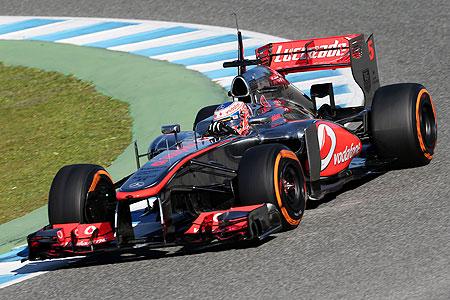 McLaren's gamble on overhauling their car for the 2013 season looked to have backfired on Friday when they had a miserable day in the first two practice sessions at the Australian Grand Prix.
Indian Wells: Supreme Nadal crushes Federer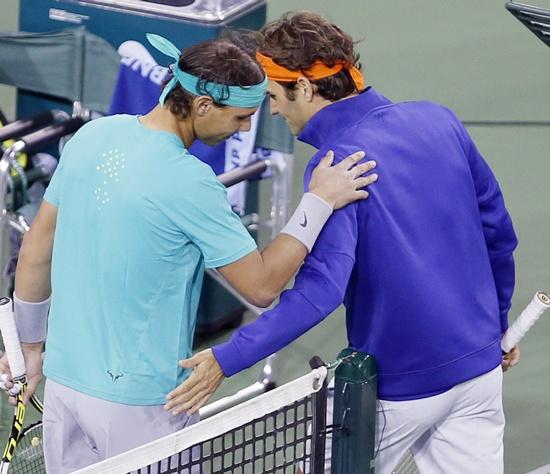 Rafael Nadal produced vintage form against an out-of-sorts Roger Federer, crushing the Swiss 6-4, 6-2 in their heavily anticipated quarter-final at the BNP Paribas on Thursday.
Europa Pix: Chelsea lead English trio into last eight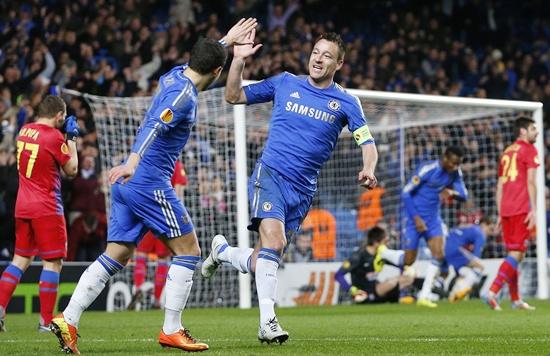 Chelsea led a trio of English clubs into the Europa League quarter-finals on Thursday after Tottenham Hotspur survived a thrilling Inter Milan fightback to advance on away goals and Newcastle United got a late winner.
Premier League left to sift through European wreckage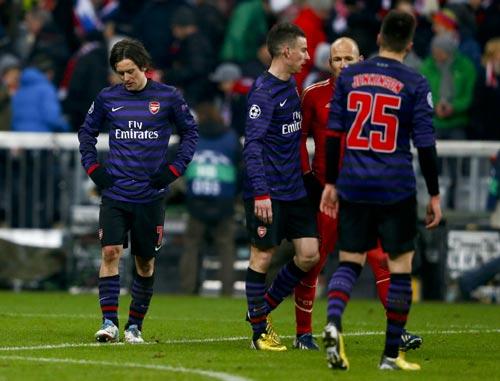 The self-proclaimed "best league in the world" was having a long look at itself in the mirror on Thursday after Arsenal's exit left the Premier League with no quarter-finalists in Europe's blue riband club competition for the first time in 17 years.
March 14, 2013
'Hand of God' brings Argentina Pope, says Maradona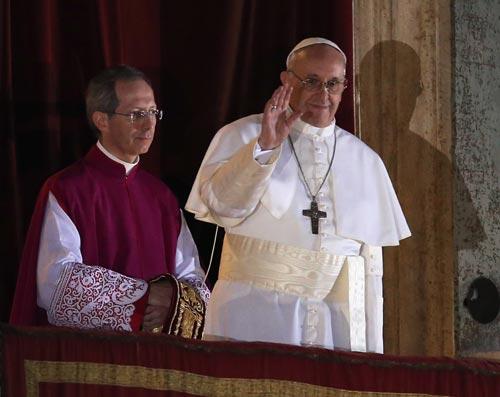 The same "hand of God" brought the papacy to Argentina as helped it to the 1986 World Cup, says Diego Maradona, the soccer legend whose famously illicit, handled goal against England still excites passions at home and abroad.
PIX: Button hits back at Hamilton's McLaren jibes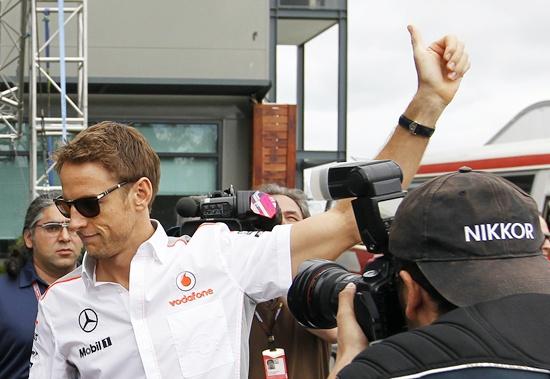 Jenson Button has hit out at former teammate Lewis Hamilton's description of McLaren as a team where he felt suffocated on Thursday, admitting the drivers work hard but describing the freedom they enjoy as "phenomenal".
My players are leaving with a black eye: Bayern coach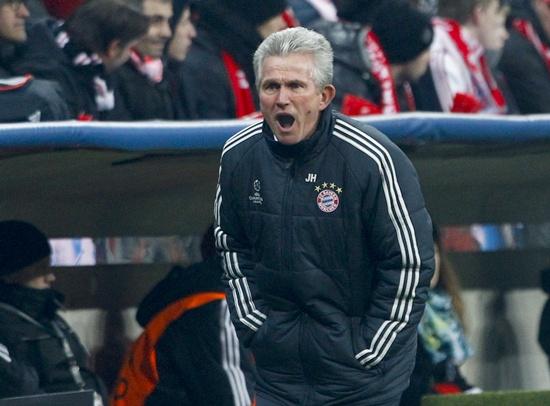 Bayern Munich must learn their lessons from a 2-0 Champions League defeat by Arsenal that saw the Germans advance to the last eight but fall well short of their own expectations, Bayern coach Jupp Heynckes said on Wednesday.
Photos: Wenger hurt by Arsenal exit but proud of win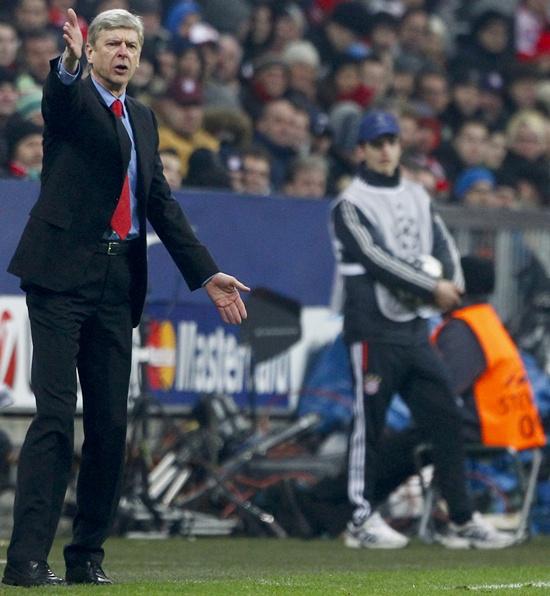 Arsenal will end an eighth consecutive season without silverware after their Champions League exit by Bayern Munich on Wednesday, leaving manager Arsene Wenger to rue a home first-leg defeat after his side almost pulled off an improbable comeback.
Team prospects for the 2013 Formula One season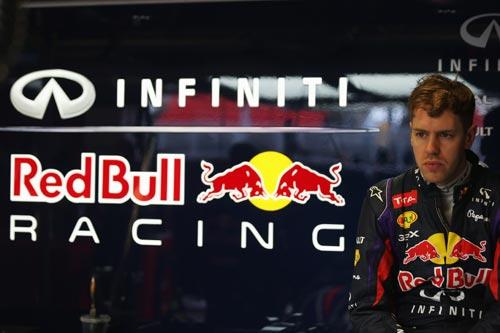 Team-by-team prospects for the Formula One season starting in Melbourne, Australia, on March 17
F1 charts into the unknown as Melbourne makes season debut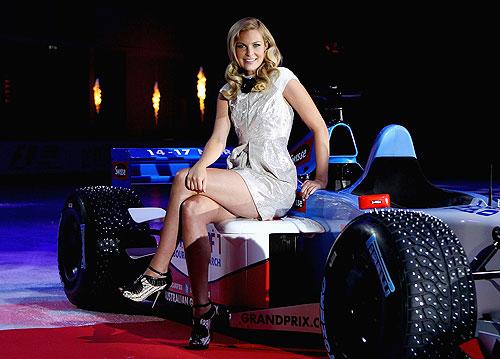 Sebastian Vettel's rivals, perhaps more in hope than expectation, are looking to this weekend's Australian Grand Prix to usher in a season where the German and his Red Bull team have their three-year monopoly of Formula One titles broken.
March 13, 2013
'Messi stages greatest of European escapes'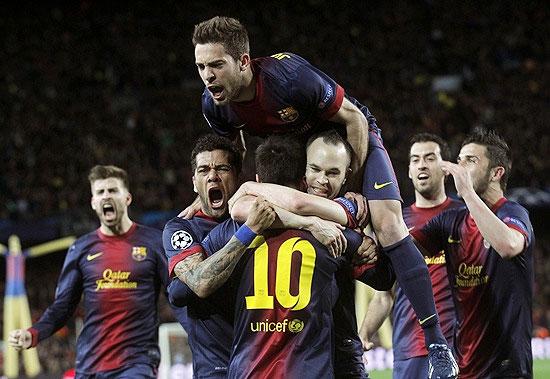 World Player of the Year Lionel Messi scored twice as Barcelona became the first team to overturn a two-goal first-leg deficit without the benefit of an away goal to advance to the last eight 4-2 on aggregate. Following is a selection of reactions to Barcelona's 4-0 Champions League victory against AC Milan on Tuesday.
Big three sizzle in Barcelona's comeback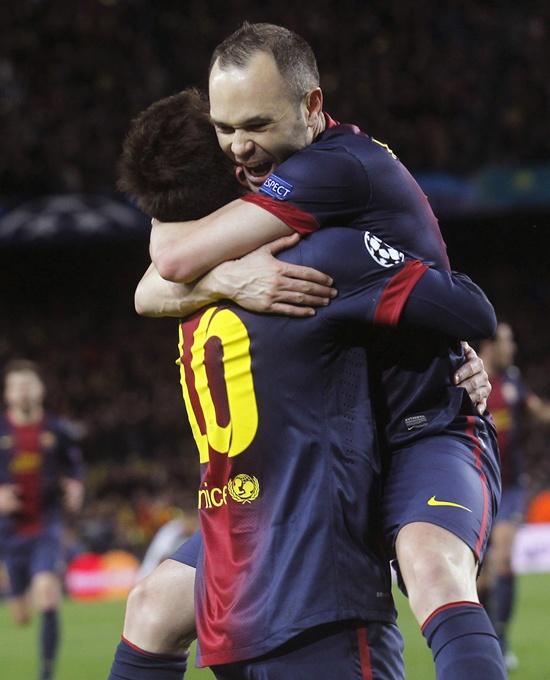 Barcelona waited and gave an apt reply to not only AC Milan, but also their critics.
Milan coach Allegri rues missed chances against Barca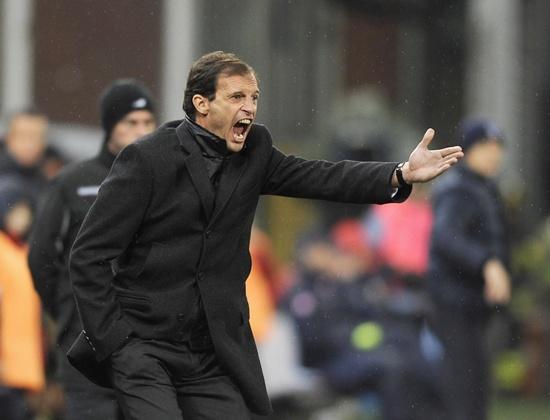 It was hard not to feel sorry for AC Milan coach Massimiliano Allegri and his players after they were on the wrong end of a Barcelona backlash in the Champions League on Tuesday.
Photos: Galatasaray oust Schalke in five-goal clash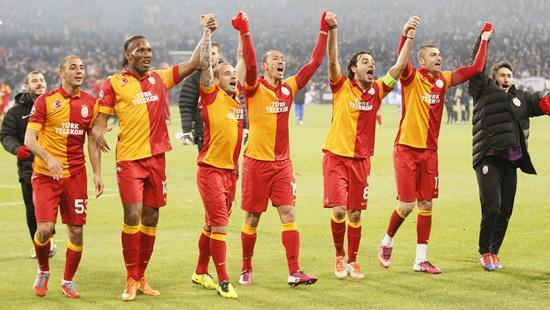 Galatasaray, spearheaded by Didier Drogba, struck twice before halftime and survived a second-half barrage to oust Schalke 04 on Tuesday, denying Germany a full house in the Champions League quarter-finals.
It was Messi's goals vs AC Milan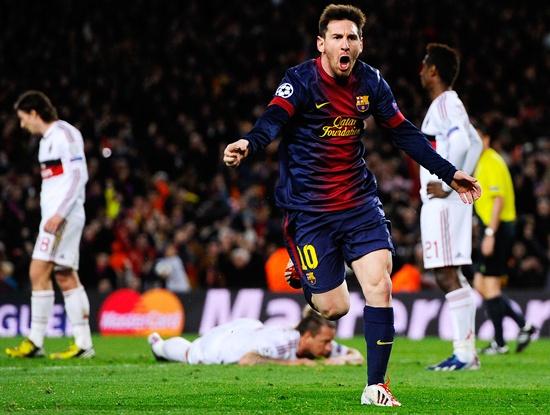 A double by the mercurial Lionel Messi helped Barcelona reach the Champions League last eight by overhauling AC Milan's two-goal first-leg lead.
Photos: Messi and Barca make a mockery of the doubters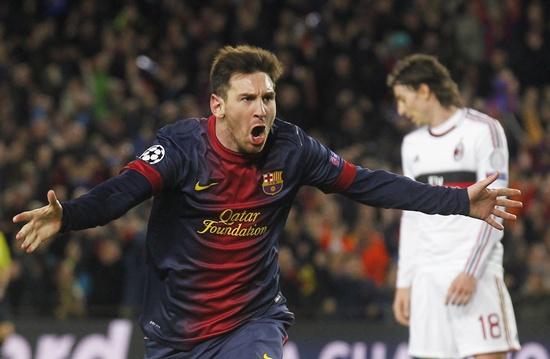 Lionel Messi's Barcelona gave an emphatic response to the doubters when they made Champions League history by overturning a 2-0 first-leg deficit to oust seven-times European Cup winners AC Milan on Tuesday.
March 12, 2013
A busy, noisy, season awaits Formula One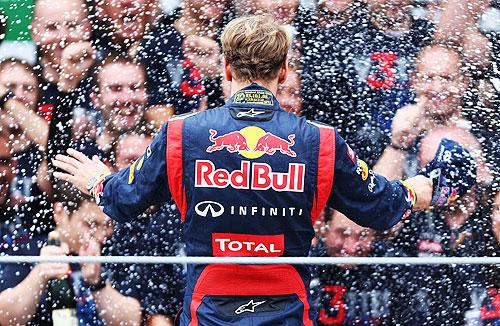 No driver in the history of Formula One has won four championships before the age of 30 but being first has become something of a habit for Sebastian Vettel.
CL Preview: Arsenal seek unlikely escape route in Munich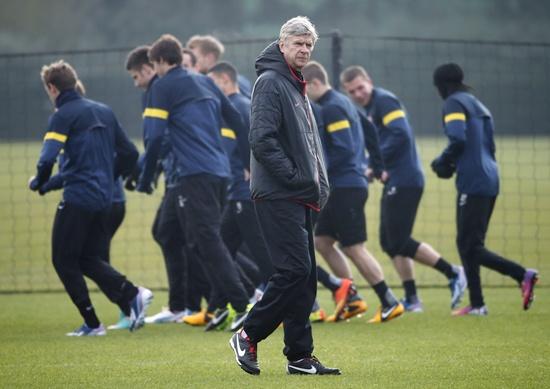 Arsenal must stage one of the most unlikely Champions League comebacks if they are to advance at the expense of hosts Bayern Munich in their round of 16 second leg clash on Wednesday.
Laureus World Sports Awards in pictures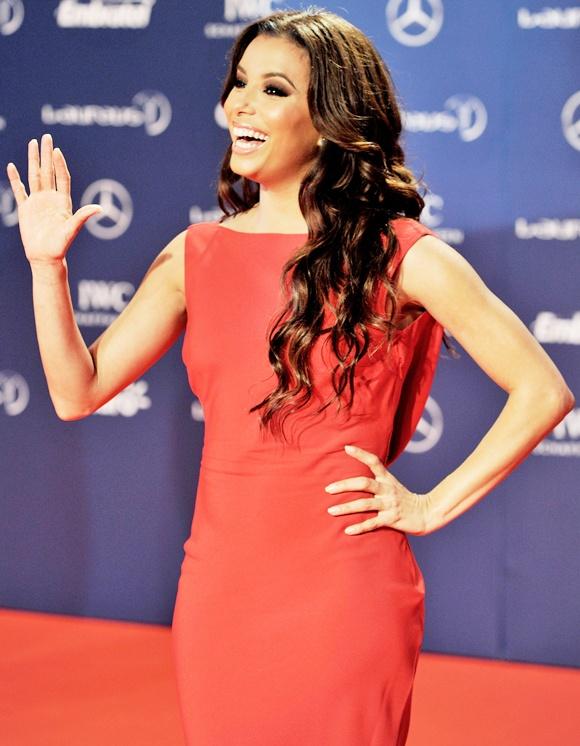 Laureus World Sports Awards in pictures
March 11, 2013
Photos European Roundup: Chelsea fight back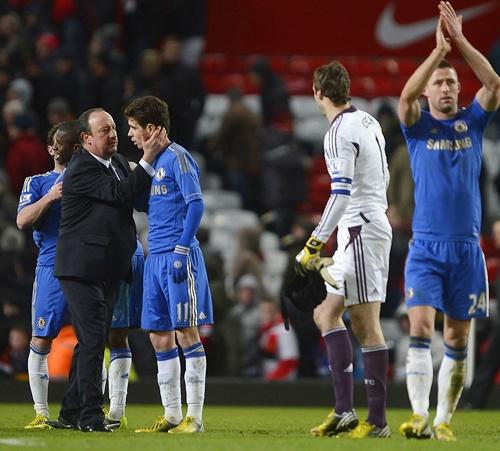 Chelsea came from two goals down at Manchester United to draw 2-2 in a thrilling FA Cup quarter-final on Sunday that capped a bad week for the Premier League leaders who were knocked out of the Champions League on Tuesday.
Photos: To his rivals, Tiger looks like Tiger again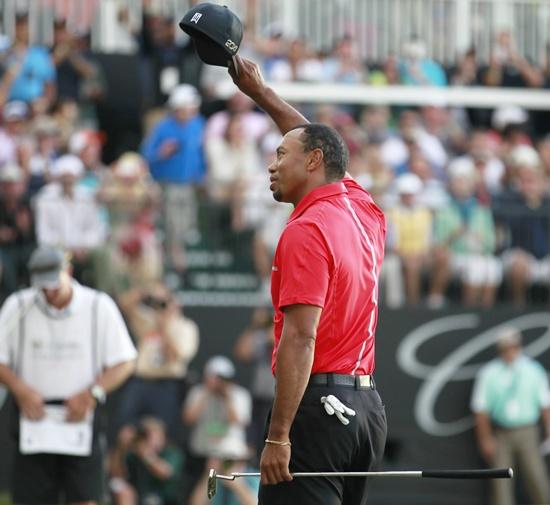 He made 27 birdies on his way to a two-stroke win in the WGC-Cadillac Championship on Sunday and needed just 100 putts in 72 holes as he clinched his second victory of the young year.
CL Photos: Barca look to Messi to inspire fightback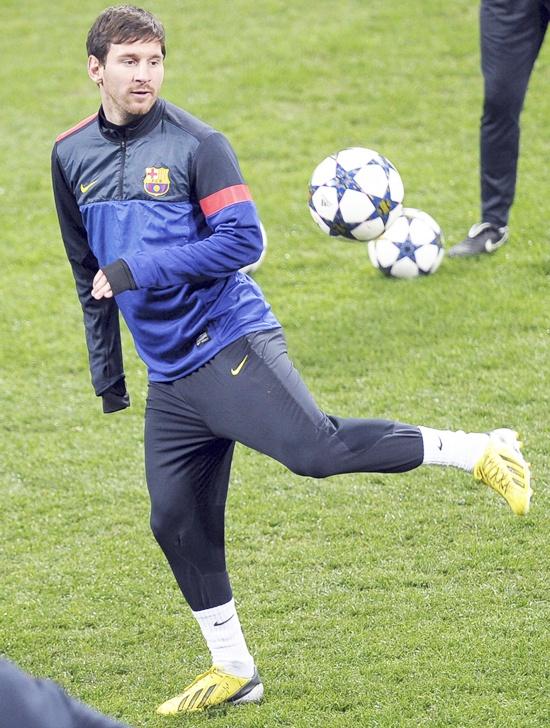 Lionel Messi has often said personal accolades are secondary to the fortunes of the team and Barcelona's Argentina forward would probably swap all four of his World Player of the Year awards for a comeback success against AC Milan on Tuesday.
Ferguson snubs Benitez as feud simmers on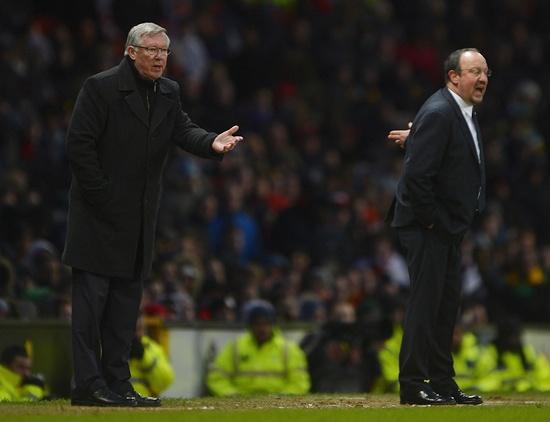 Chelsea manager Rafael Benitez accused his Manchester United counterpart Alex Ferguson of failing to shake hands before their FA Cup quarter-final on Sunday in the latest chapter in their fractious relationship.
March 09, 2013
Formula One line-ups for 2013 season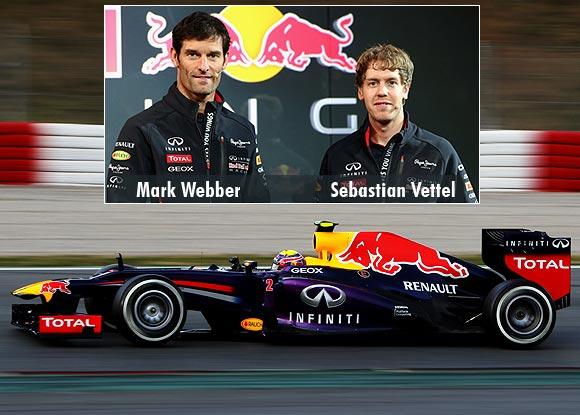 The 2013 Formula One season starts March 17. Check out the team line-ups.
March 08, 2013
Rooney may not get chance to vent frustration on Chelsea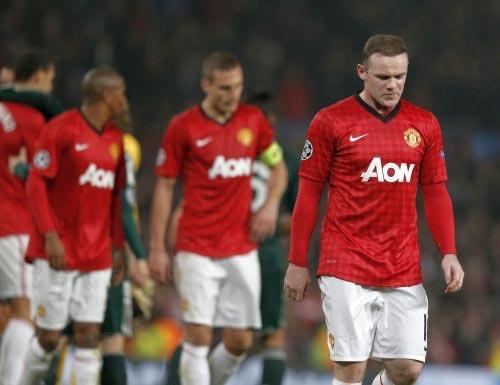 Wayne Rooney will be desperate to vent his frustration on Chelsea in Sunday's FA Cup quarter-final following his controversial omission from the Manchester United team to play Real Madrid this week.
Saluting the wonder women of Indian sport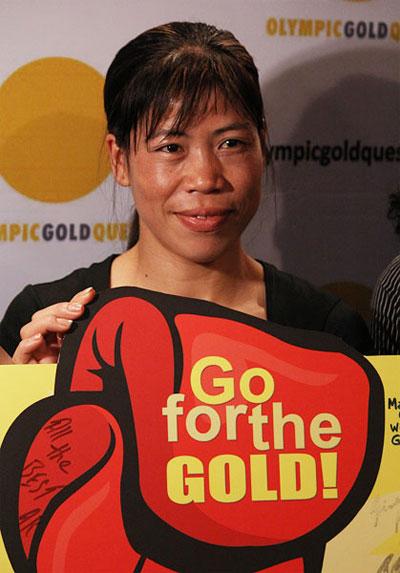 On the occassion of Women's Day, Rediff.com presents the many sportswomen who have done India proud.
March 07, 2013
FA Cup becomes priority for wounded Manchester United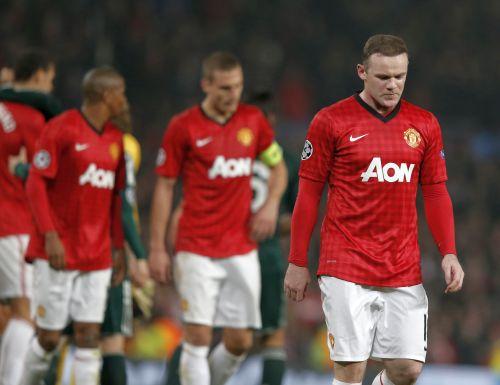 Manchester United will aim to vent their feelings of injustice on holders Chelsea in the FA Cup this weekend after a controversial Champions League exit against Real Madrid on Tuesday torched their hopes of a treble.
Wozniacki backs beleaguered boyfriend McIlroy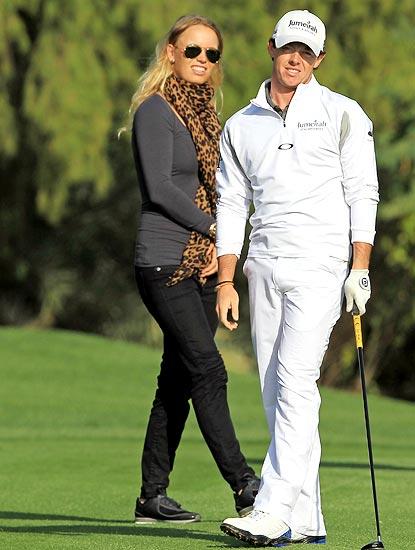 Having had her own fair share of knocks in recent months while struggling for form on the tennis court, Caroline Wozniacki sprang to the defence of her golfing boyfriend Rory McIlroy in his time of trouble on Wednesday.
PHOTOS: PSG edge past Valenica, Juventus crush Celtic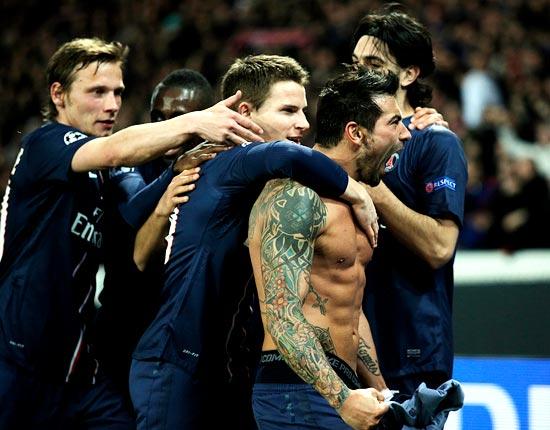 Paris St Germain squeezed past Valencia and Juventus saw off Celtic to reach the Champions League quarter-finals after long absences on Wednesday, joining Real Madrid and Borussia Dortmund in the last eight.
Have alarm bells been sounded for out-of-favour Rooney?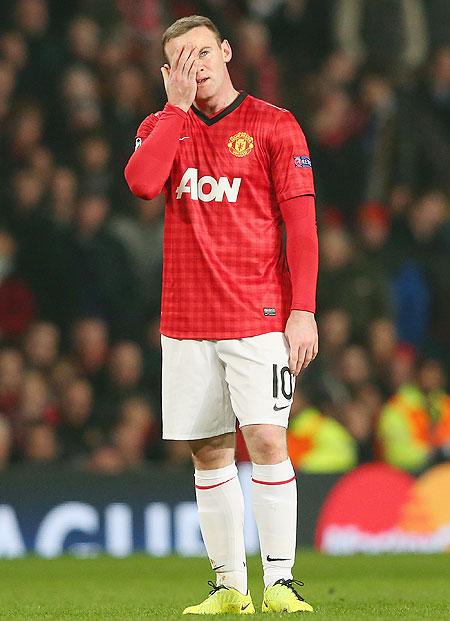 When the raw pain of their Champions League exit subsides and Manchester United look forward to the trophies they can still win this season, one player who may find the gloom harder to shift is out-of-favour Wayne Rooney.
March 06, 2013
Why didn't Ronaldo celebrate his goal?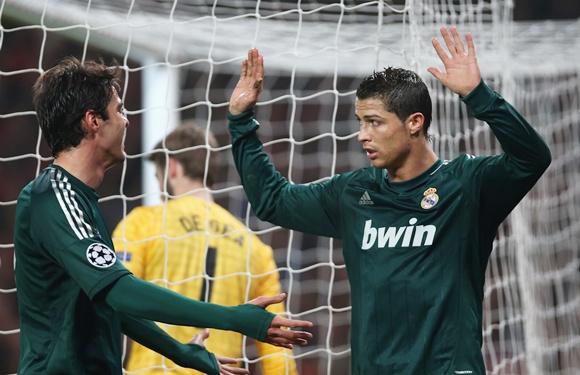 Cristiano Ronaldo seems to have popularised the new trend of not celebrating goals.
Was Nani's red card legitimate?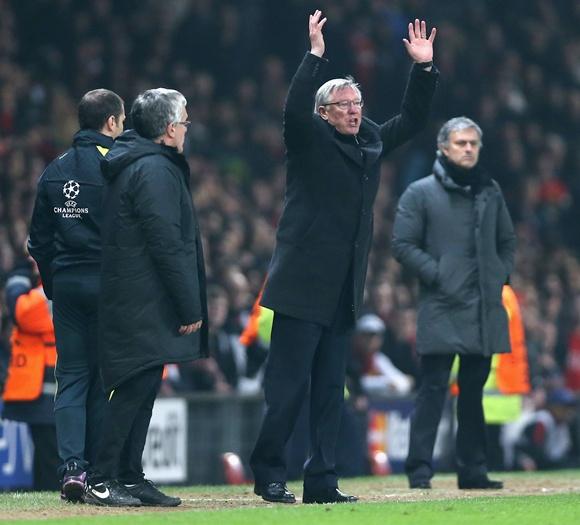 Reaction to the sending-off of Manchester United winger Nani during their Champions League last-16, second-leg match against Real Madrid at Old Trafford.
Talking Point of United vs Real tie: Nani red card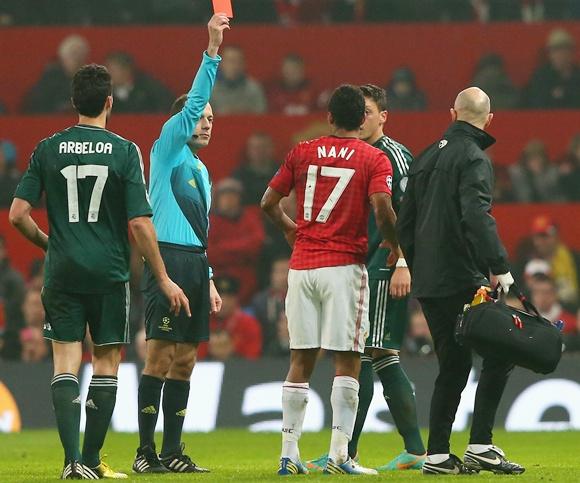 The dismissal of Nani for a second-half foul on Alvaro Arbeloa wins hands down as the talking point of the game.
Photos: Dortmund dazzle in Europe with Shakhtar win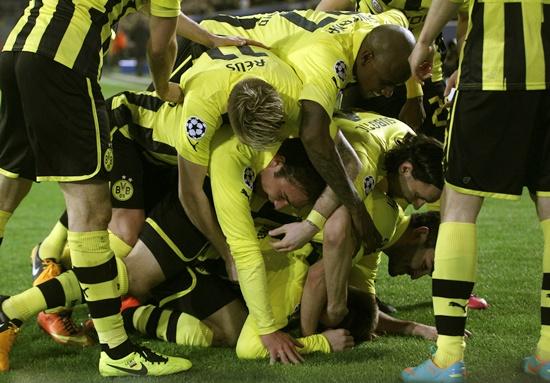 Having played second fiddle to Bayern Munich domestically all season Borussia Dortmund again dazzled on the European stage as they crushed Shakhtar Donetsk 3-0 for a 5-2 aggregate win that took them to the Champions League quarter-finals on Tuesday.
CL: Pirlo gets Istanbul nightmares before Celtic clash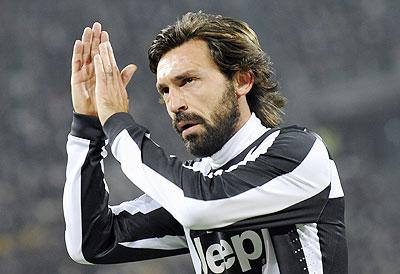 Juventus playmaker Andrea Pirlo could be forgiven for having the 2005 Champions League final on his mind when the Italian side take a 3-0 advantage into their last-16 second-leg clash against Celtic on Wednesday.
Photos: Ronaldo knocks out United after Nani sees red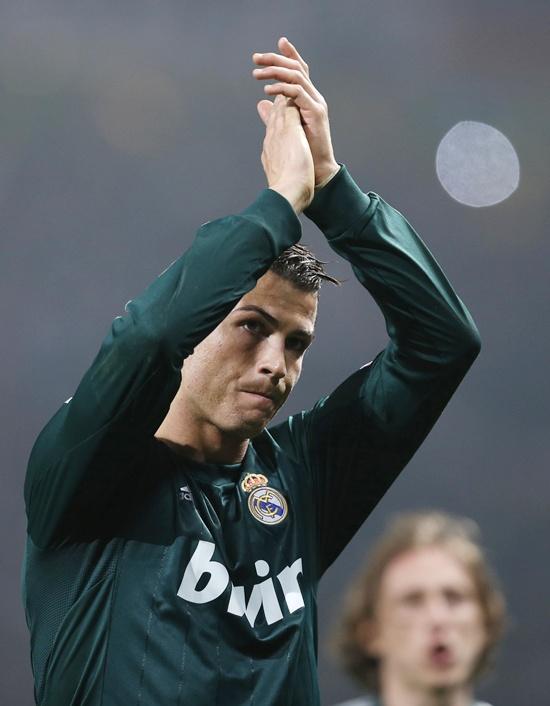 Cristiano Ronaldo dealt his former club Manchester United a cruel blow by scoring the goal that put Real Madrid into the Champions League quarter-finals after the hosts were left distraught by Nani's harsh dismissal.
Photos: Lionel Messi golden left foot on sale in Japan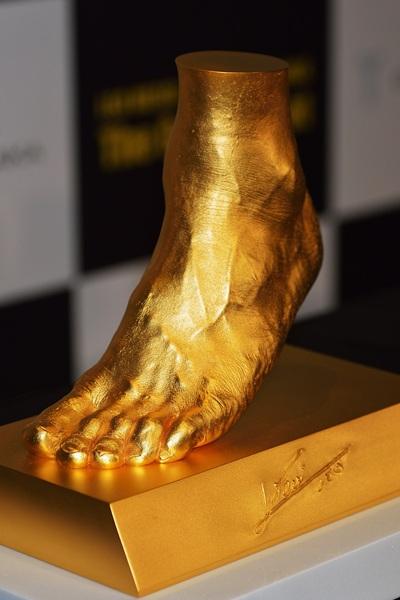 That Lionel Messi is worth his wait in gold was reaffirmed on Wednesday when a pure gold replica of the Argentina and Barcelona star's left foot was unveiled in Tokyo.
March 05, 2013
World will stop to watch Real vs United tie: Mourinho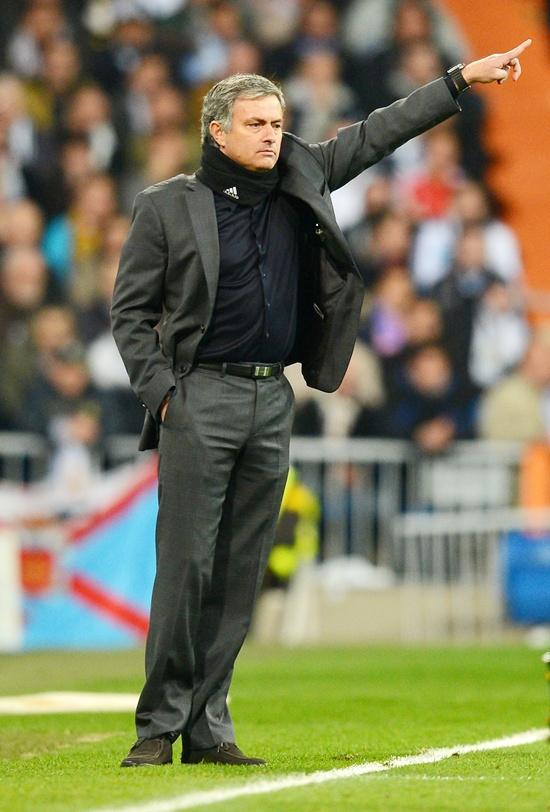 Jose Mourinho hopes he is still managing in his seventies like Manchester United's Alex Ferguson, the Real Madrid boss said as he prepared to face him in a Champions League clash "the world will stop to watch".
PHOTOS: Tevez earns City victory at Aston Villa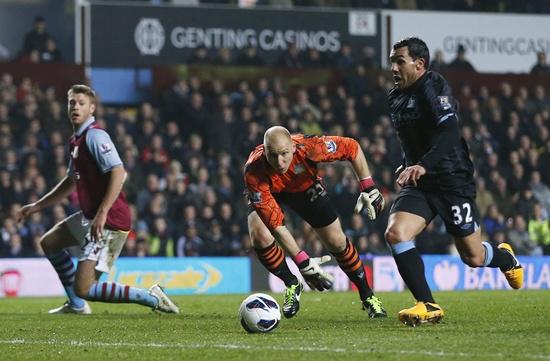 Manchester City trimmed Manchester United's Premier League lead to 12 points after Carlos Tevez pounced to earn the champions a 1-0 victory at struggling Aston Villa on Monday.
March 04, 2013
Roundup: Barcelona stutter as United, Bayern surge on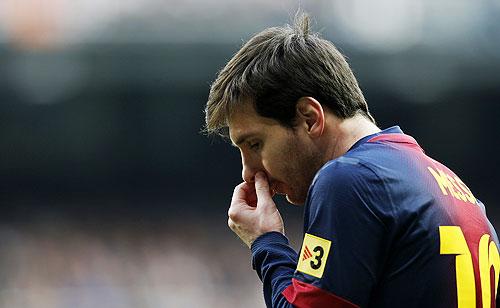 Stuttering La Liga leaders Barcelona suffered their second defeat by Real Madrid in five days when they went down 2-1 at the Bernabeu in Saturday's 'Clasico'.
Preview: Mourinho, Ferguson resume CL battle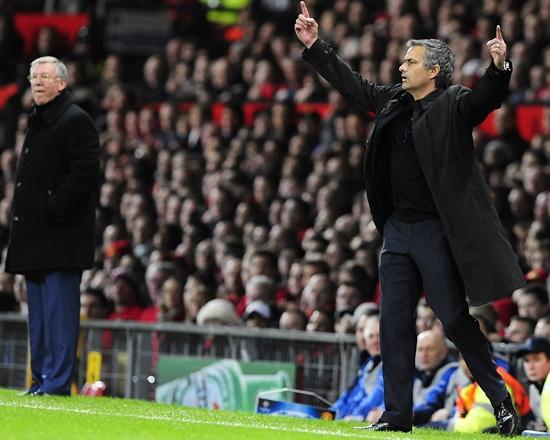 The latest intriguing duel between friendly rivals and master tacticians Alex Ferguson and Jose Mourinho will take place on Tuesday as Manchester United and Real Madrid resume battle in the Champions League.
Photos: United to welcome Ronaldo while plotting goodbye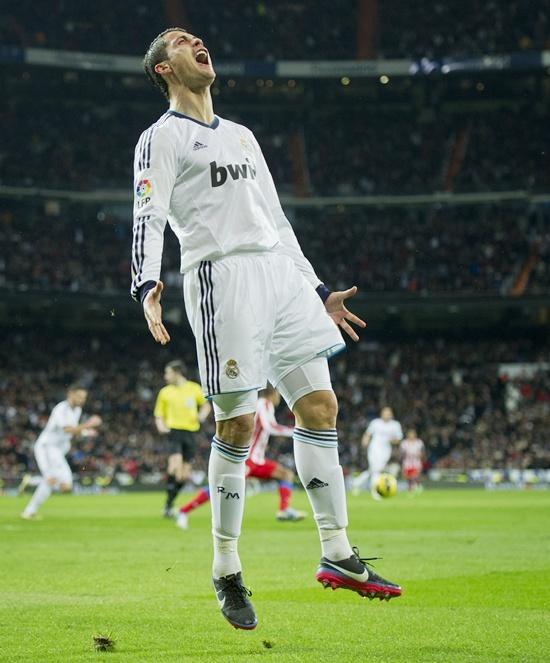 Real Madrid's Cristiano Ronaldo can expect a rousing Old Trafford welcome on Tuesday before his former Manchester United team mates use a newfound defensive solidity to try to make those the last Champions League cheers he hears this season.
Photos: The hurt is over at last for Nadal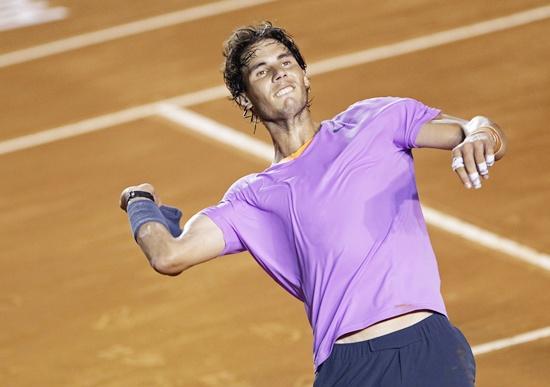 Rafael Nadal's fist-pumping comeback reached a new high with his victory at the Mexican Open on Sunday, giving tennis fans hope the 11-time Grand Slam champion can return to the top of the game.
Bleeding Barca need rapid recovery before Milan tie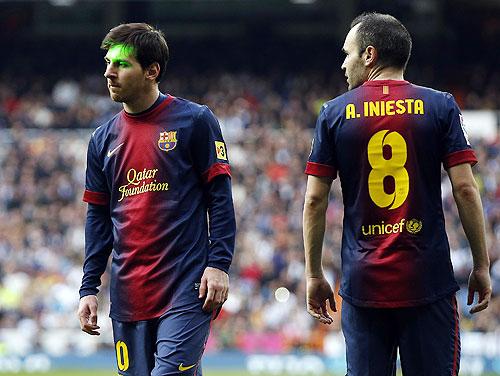 Barcelona face a daunting task to overcome AC Milan in the Champions League this month and must quickly recover their form after being dumped out of the King's Cup and beaten in La Liga by Real Madrid in five days.
March 02, 2013
I'm not in a great place mentally: McIlroy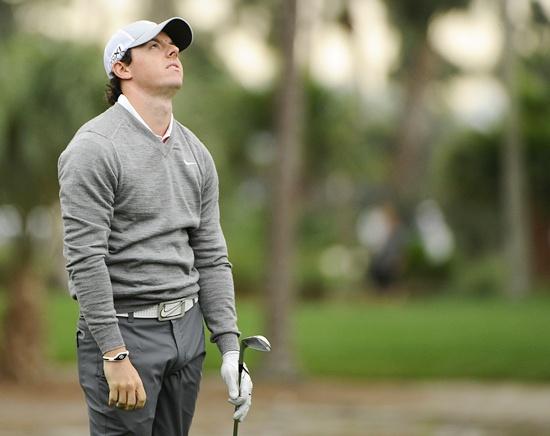 Tiger Woods, who has endured his share of controversy and media scrutiny, said World No. 1 Rory McIlroy should choose his words more carefully after withdrawing from the Honda Classic with what was initially a mysterious explanation.
Photos: Berdych shocks Federer to reach Dubai final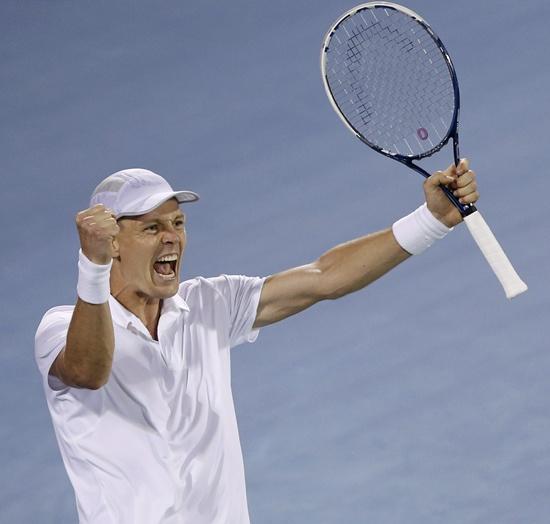 Third seed Tomas Berdych saved three match points before beating defending champion Roger Federer in the semi-finals of the Dubai championships on Friday to set up a final against Novak Djokovic.
March 01, 2013
Has the EPL become a one-horse race?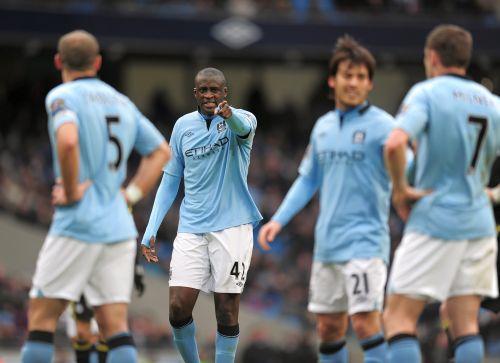 With three-quarters of the English Premier League season over, Pritesh Mistry sees Manchester United cantering to a record 20th crown.
India face Chinese Taipei in AFC Challenge Qualifiers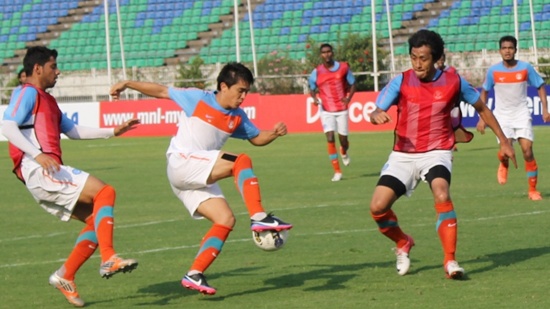 High on confidence but low on performance, India will look to put behind the recent reverses when they take on Chinese Taipei in their opening match of the AFC Challenge Cup qualifying tournament in Yangon on Saturday.
Barca seek solutions and a lift at Bernabeu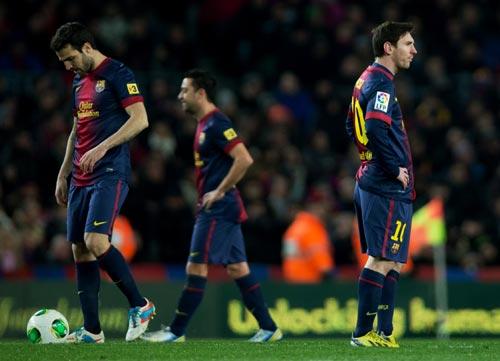 Seemingly rudderless and leaderless, Barcelona have little time to find solutions to their dip in form but they have a chance to lift morale when they visit a distracted Real Madrid in La Liga on Saturday.
February 28, 2013
Sutil gets second chance with Force India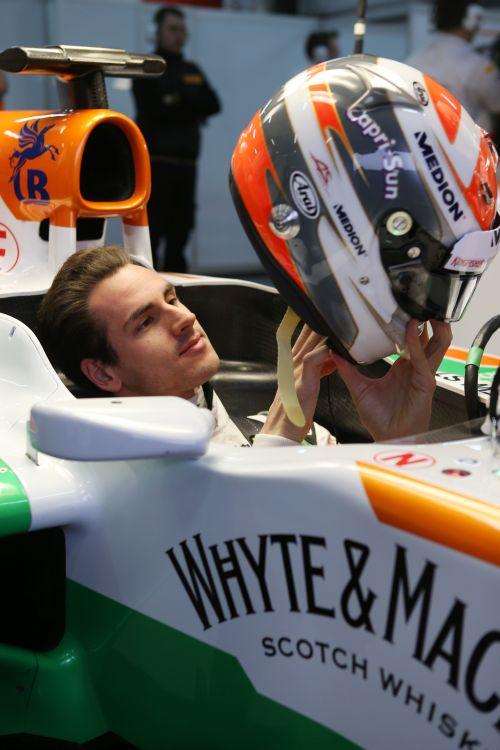 Adrian Sutil sealed his Formula One comeback on Thursday with Force India announcing they had given the 30-year-old German racer a second chance as team mate to Britain's Paul Di Resta this season.
Benitez gets little sympathy from former Chelsea players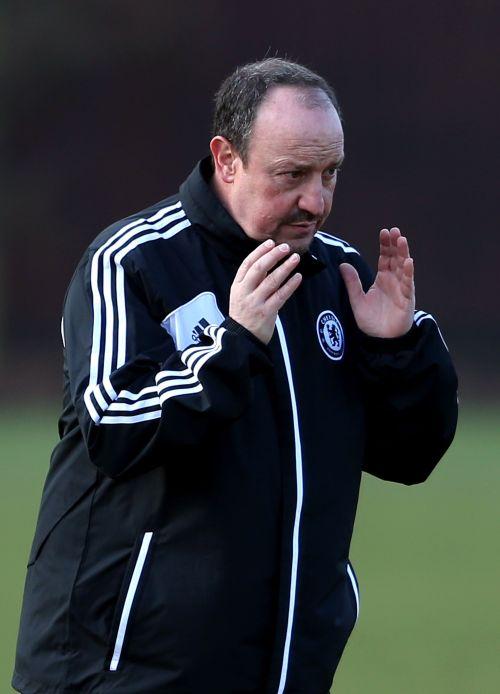 Former Chelsea players showed little sympathy for interim boss Rafael Benitez who said on Wednesday he was leaving the club at the end of the season and criticised the club's board and fans.
PSG's Beckham proves he is not just a marketing tool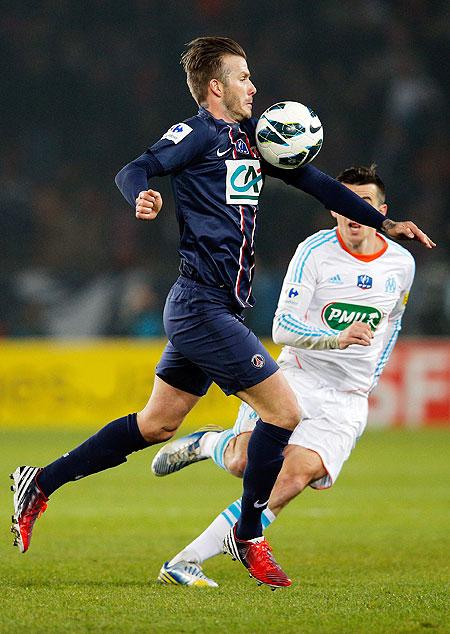 Paris St Germain lashed out at David Beckham's critics after he cleared all doubts about his conditioning and performance level with an excellent showing for his first start with his new side on Wednesday.
Brazen Benitez risks losing Chelsea job this time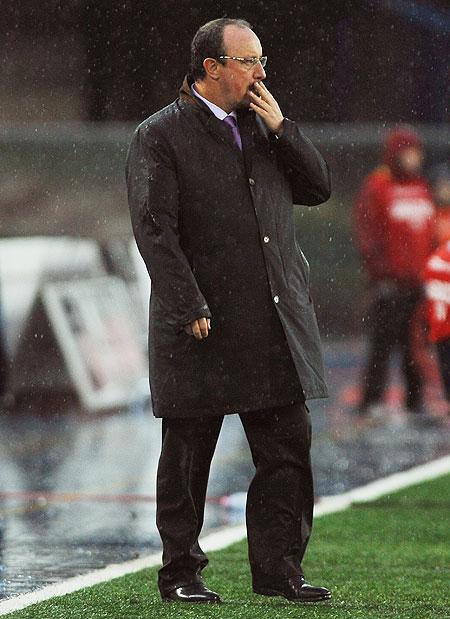 Rafael Benitez is well-known for his 'Rafa rants' and his latest tirade against employers Chelsea could further damage his reputation and chances of finding another job.
Chinese golfer, 14, seeks British Open berth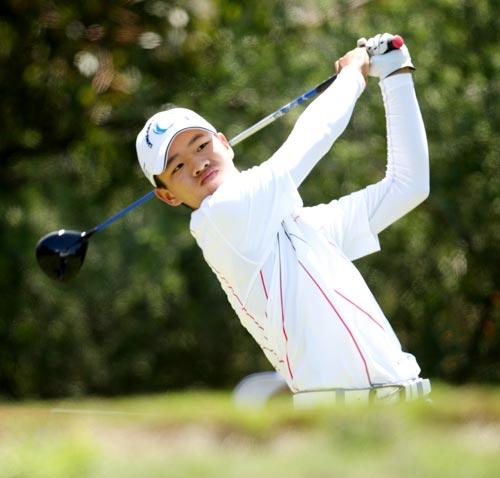 Chinese teenager Guan Tianlang, who will become the youngest player to compete at the US Masters in April, is attempting to get into this year's British Open at the Asian International qualifying on Thursday.
Messi failing Barcelona when they need him the most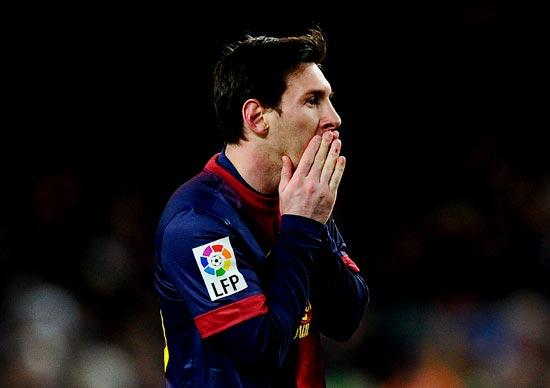 Lionel Messi has rarely been accused of failing to deliver in big games, having scored in two European Cup finals, but after subdued performances against AC Milan and Real Madrid, questions are being asked.
February 27, 2013
Photos: Ronaldo batters Barca to put Real into Cup final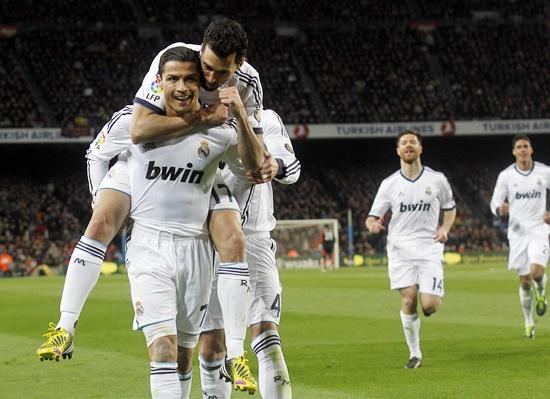 Cristiano Ronaldo crushed Barcelona's treble hopes with two goals in a 3-1 away win for Real Madrid in their King's Cup last four, second leg on Tuesday to set up a showdown against Atletico Madrid or Sevilla in May's final.
Basketball's pint-sized prodigy walking tall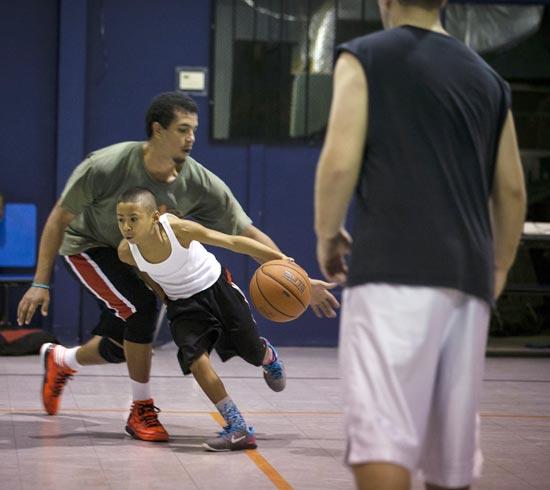 He is just 4 feet 5 inches tall, but 11-year-old Julian Newman has already proved that height is not a big factor in basketball, a sport traditionally dominated by tall men.
February 26, 2013
Ferrari doubt they will be fastest in Australia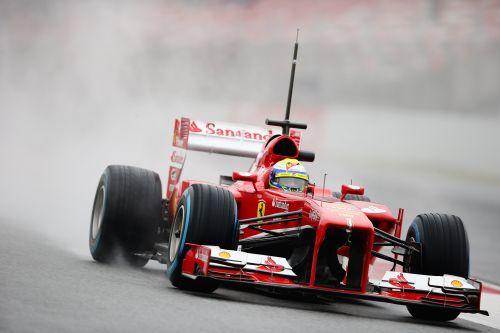 Ferrari are unlikely to have the fastest car when the Formula One season starts in Australia next month but they hope to be close enough for Fernando Alonso to make the difference, according to team principal Stefano Domenicali.
EPL: Brilliant Bale lifts Spurs up to third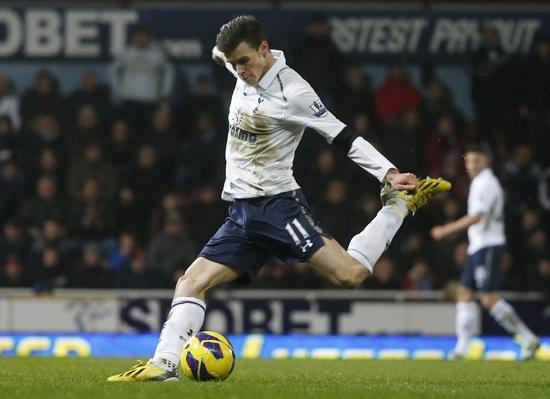 A stunning late strike from red-hot Tottenham Hotspur winger Gareth Bale lifted the Londoners to a 3-2 win over West Ham United on Monday that took them up to third in the Premier League table.
February 25, 2013
League Cup Photos: Swansea rout Bradford in final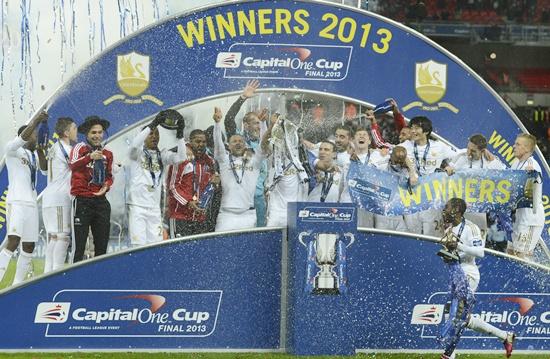 Premier League side Swansea City clinically crushed fourth tier Bradford City 5-0 to win the English Capital One (League) Cup final on Sunday and mark their centennial season with their first major honour.
Photos: Johnson wins Daytona 500, Patrick eighth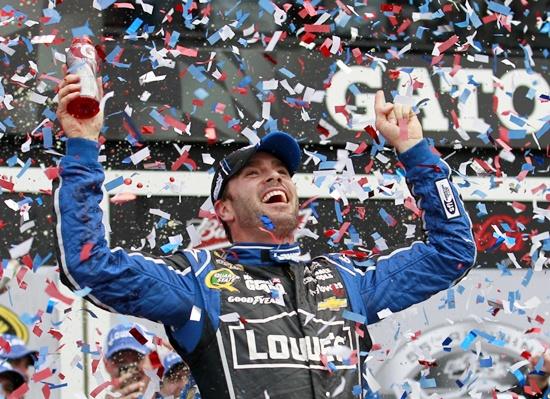 Jimmie Johnson cemented his place in NASCAR's list of greats by winning his second Daytona 500 on Sunday, while pole-sitter Danica Patrick placed eighth, the best finish for a woman in the 'Great American Race'.
Best Sports Photos of the week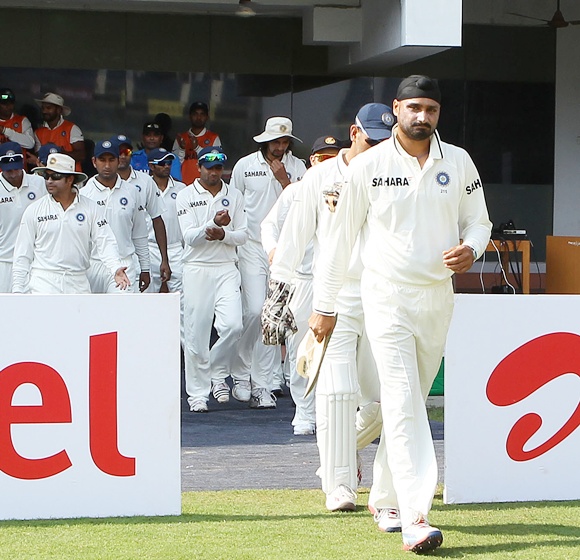 Rediff.com brings some of best sports images of the week from across the world.
February 24, 2013
At 101, Fauja crosses the finish line one last time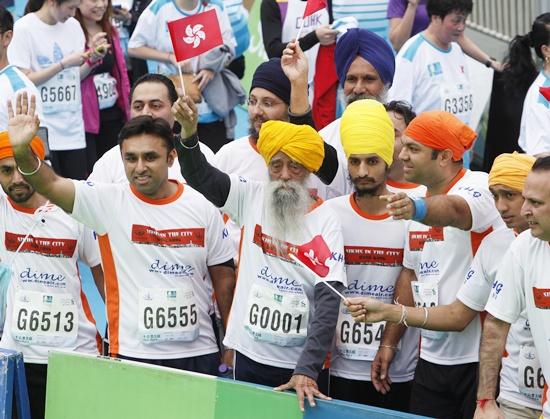 The Hong Kong marathon featured a 10 kilometre race which was completed by 101-year-old Indian-born Fauja Singh, the world's oldest marathon runner, who retired from running after clocking a time of 1:32:28.
PHOTOS: Daytona speedway crash injures driver, 28 fans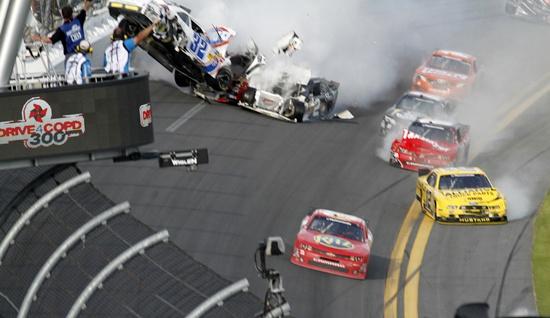 A fiery pile-up at the Daytona speedway on Saturday injured at least 28 fans and a driver after the 10-car crash sent car debris, including a tire, flying into the crowd in the final lap of the Nationwide NASCAR race.
EPL Photos: United beat QPR as title comes into focus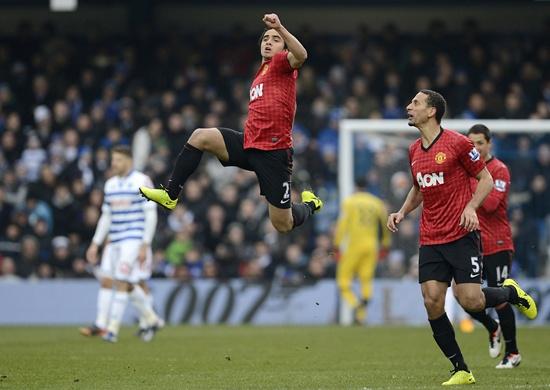 Leaders Manchester United moved closer to a 20th title and pushed Queens Park Rangers nearer to relegation when goals from Rafael and Ryan Giggs gave them a 2-0 win at the bottom side in the Premier League on Saturday.
La Liga: Messi completes Barca comeback against Sevilla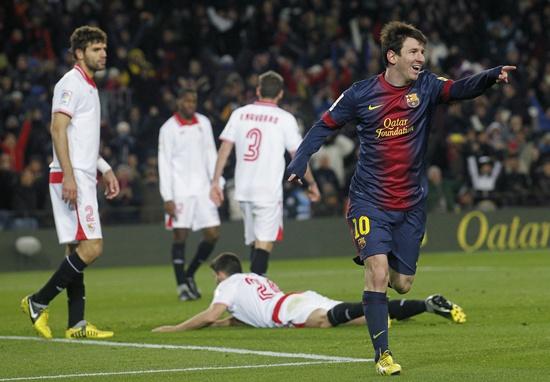 Lionel Messi helped Barcelona shake off the hangover from their midweek defeat by AC Milan as the leaders rallied to a 2-1 win at home to fellow King's Cup semi-finalists Sevilla in La Liga on Saturday.
February 23, 2013
Manchester City meet Chelsea in mere sideshow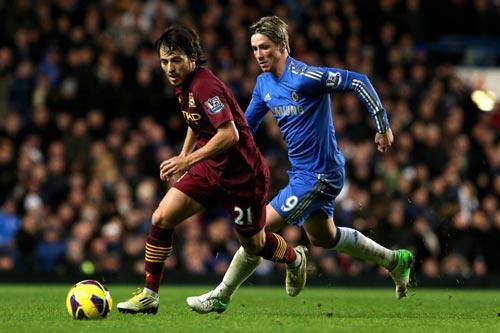 Two months ago few could have imagined a Premier League clash between Manchester City and Chelsea would have little bearing on the title race yet Sunday's fixture is likely to be eclipsed by top against bottom battles.
All eyes on Danica Patrick at Daytona 500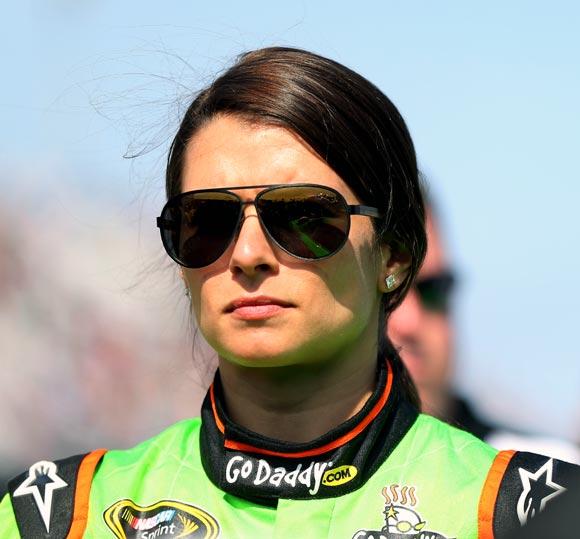 It is a fascinating and rare opportunity to see a woman take on the men in a high-profile sport as so many other events keep men and women apart, even those with no physical contact and which come purely down to speed.
F1: Hamilton plays down title chances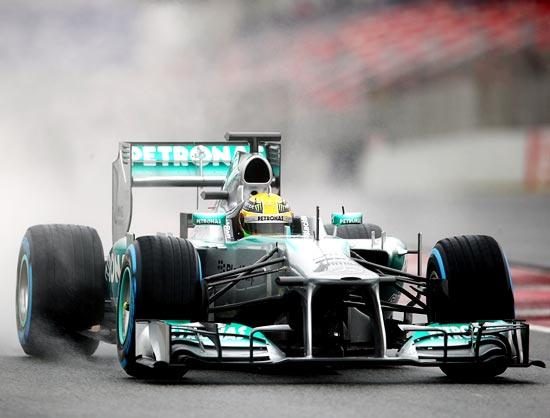 Lewis Hamilton has played down his Mercedes team's chances of challenging for the Formula One title after rivals Sebastian Vettel and Fernando Alonso talked them up.
February 22, 2013
McLaren yet to unlock car's potential, says Button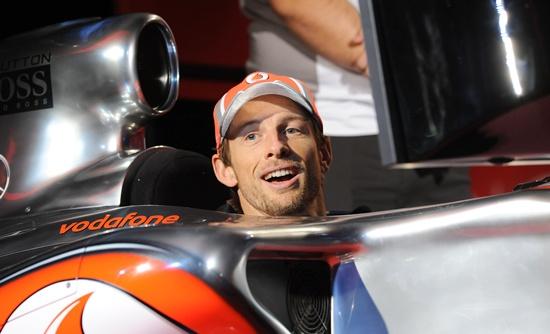 McLaren have yet to unlock the potential of their new Formula One car with the start of the season looming, according to Jenson Button.
Europa PIX: Atletico, Liverpool dumped out; Chelsea scrape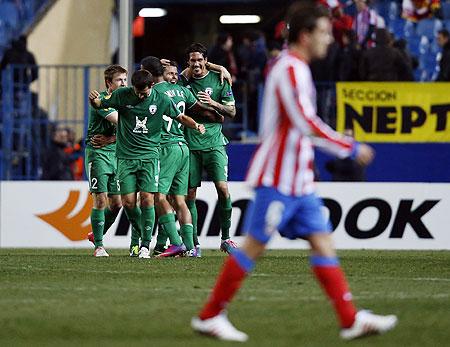 Images from Europa League matches played across Europe on Thursday.
South Africa's Pistorius awarded bail in murder case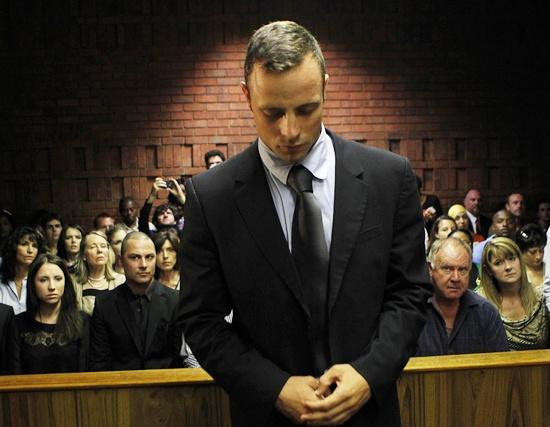 The decision by Magistrate Desmond Nair drew cheers from Pistorius' family and supporters at the Pretoria magistrate's court, although the athlete appeared unmoved as the decision was read out.
February 21, 2013
Sutil back at the wheel in Force India F1 test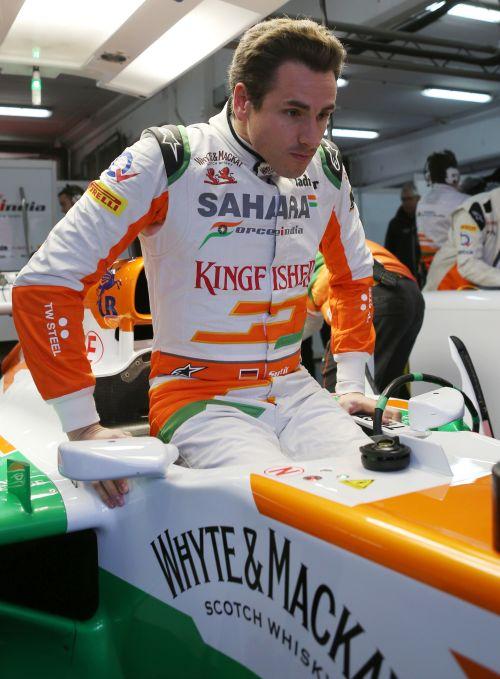 Adrian Sutil returned to the Formula One cockpit for the first time since 2011 on Thursday but the German may have to wait a while before Force India decide whether the test leads to a racing comeback.
Boateng, Muntari put Ghana in Champions League spotlight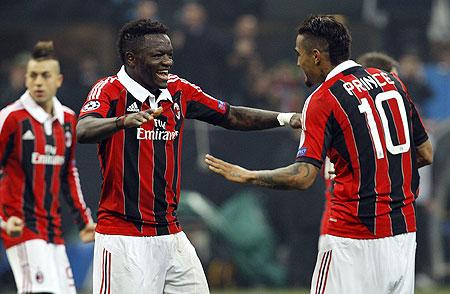 Kevin-Prince Boateng and Sulley Muntari put Ghana in the Champions League spotlight as they scored the goals which gave AC Milan a shock 2-0 win over Barcelona on Wednesday.
Champions League: Barca shocked by Milan; Galatasaray held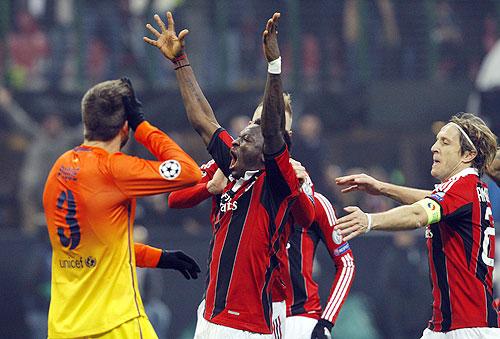 Images from the Champions League matches played across Europe on Wednesday.
February 20, 2013
Wenger has few options to save Arsenal's season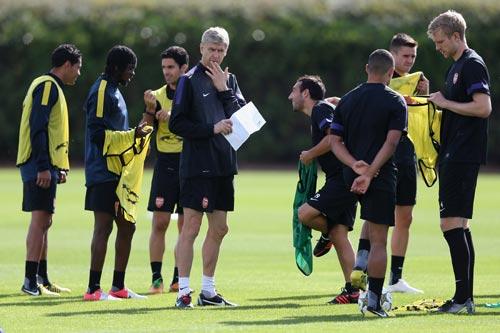 Long-serving Arsenal manager Arsene Wenger can do very little to salvage even pride from what looks like being another trophyless season after Tuesday's 3-1 Champions League home defeat by Bayern Munich.
Malaga sunk by dubious Moutinho goal for Porto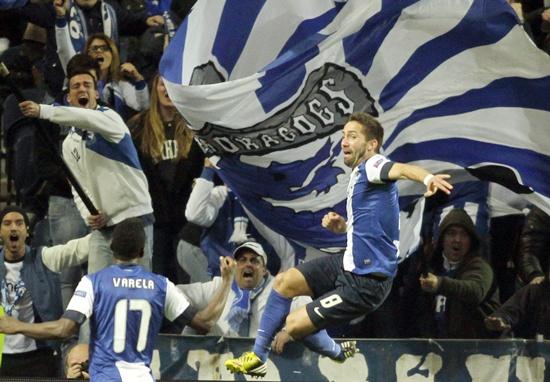 A dubious goal from midfield magician Joao Moutinho gave twice former winners Porto a 1-0 home victory over Champions League debutants Malaga in their last-16 first leg on Tuesday.
CL Photos: Bayern in charge after 3-1 win at Arsenal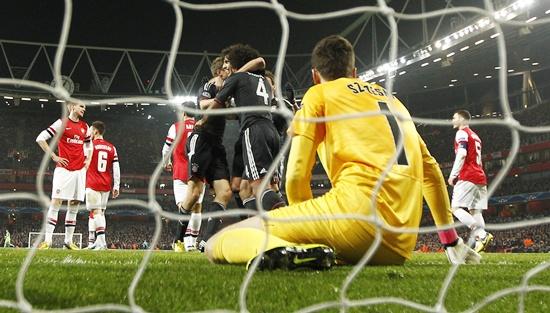 The Bayern Munich juggernaut rolled on with a 3-1 first-leg win over an Arsenal side lacking confidence and ill-equipped to stop the German giants seizing control of their Champions League last 16 tie on Tuesday.
Alonso happy with new Ferrari on track return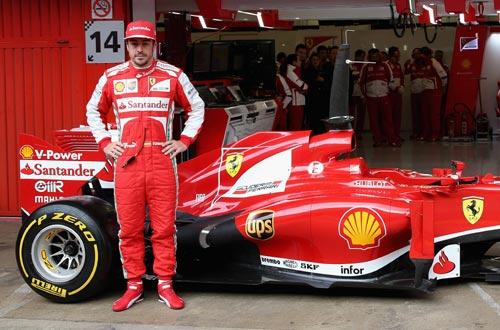 Fernando Alonso drove Ferrari's new Formula One car for the first time in Barcelona on Tuesday and said it was on another planet compared to the tricky one he wrestled into title contention last season.
February 19, 2013
I am mortified at the death of my beloved Reeva: Pistorius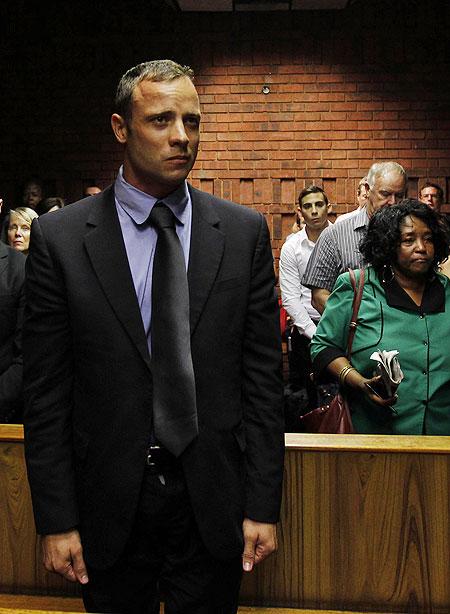 'Blade Runner' Oscar Pistorius put on his artificial legs and walked across his bedroom before firing four shots through a locked bathroom door, killing his cowering girlfriend in cold blood, prosecutors said on Tuesday.
Pistorius shot girlfriend through door: prosecutor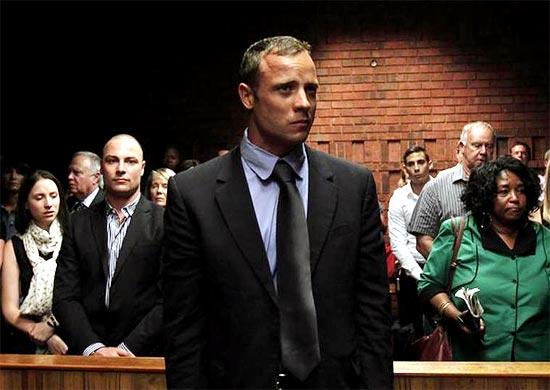 "Blade Runner" Oscar Pistorius put on his artificial legs and walked across his bedroom before firing four handgun rounds into the locked bathroom door, killing his cowering girlfriend in cold blood, prosecutors said on Tuesday.
CL: Milan left dwelling on past ahead of Barca visit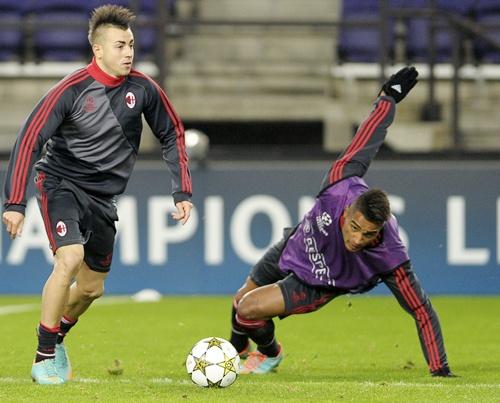 AC Milan have been left dwelling on the past as they prepare to host Barcelona in a Champions League last-16 first leg tie on Wednesday when Lionel Messi will try to score for the Catalans for the 15th match in a row.
Best Sports Photos of The Week!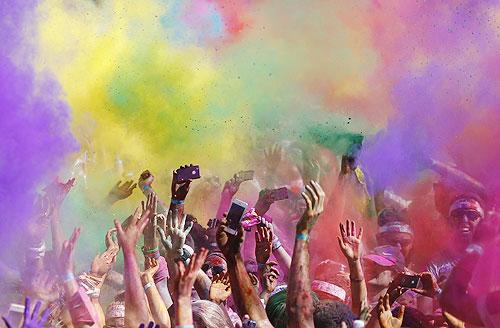 Best sports images of the week from across the world.
CL: High hopes for Drogba, Sneijder at Galatasaray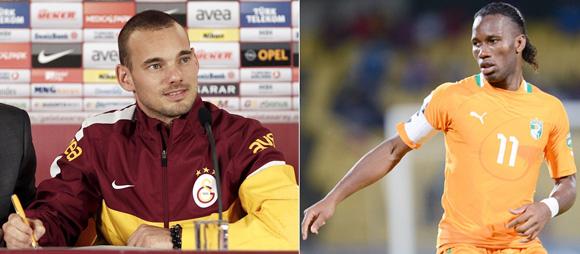 Galatasaray will be fired up by the arrival of Didier Drogba, last year's Champions League hero, and Dutch playmaker Wesley Sneijder when they host struggling Schalke 04 on Wednesday.
FA Cup: Nani inspires MU to laboured win over Reading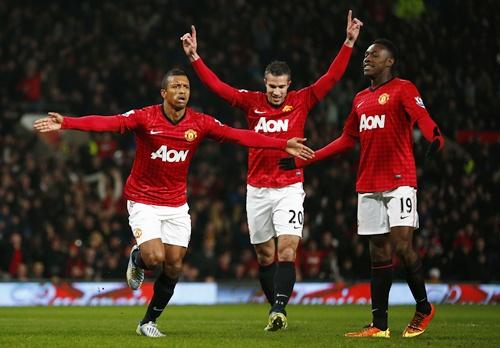 Substitute Nani reminded manager Alex Ferguson of his qualities by inspiring Manchester United to a laboured 2-1 home win over Reading in the FA Cup fifth round on Monday.
February 18, 2013
CL: Wenger demands Arsenal character in Bayern test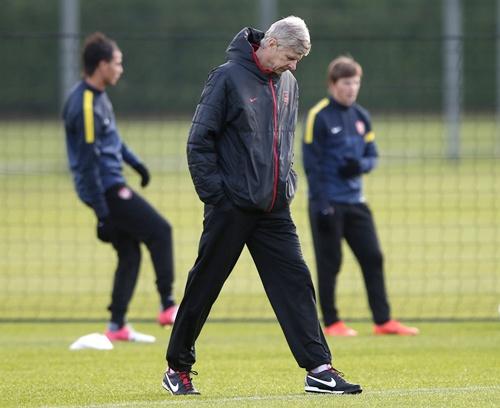 Arsenal manager Arsene Wenger has ridden out periods of turbulence in what is certain to be eight successive trophyless seasons of domestic disappointment but the heat is back on when Bayern Munich visit in the Champions League on Tuesday.
European Soccer Roundup: Barca, Bayern stay strong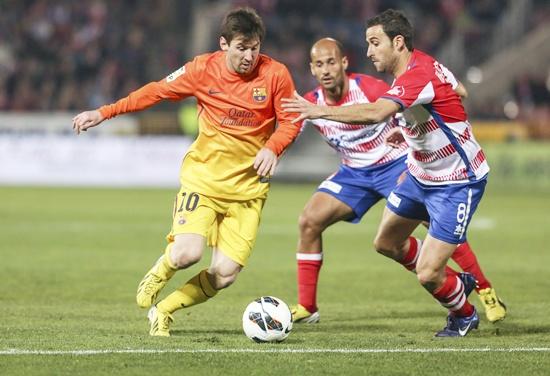 Barcelona and Bayern Munich maintained dominance of their respective leagues but there was a shock for French Ligue 1 leaders Paris St Germain who lost to end a nine-match unbeaten run.
PHOTOS: Nadal caps comeback with Brazil win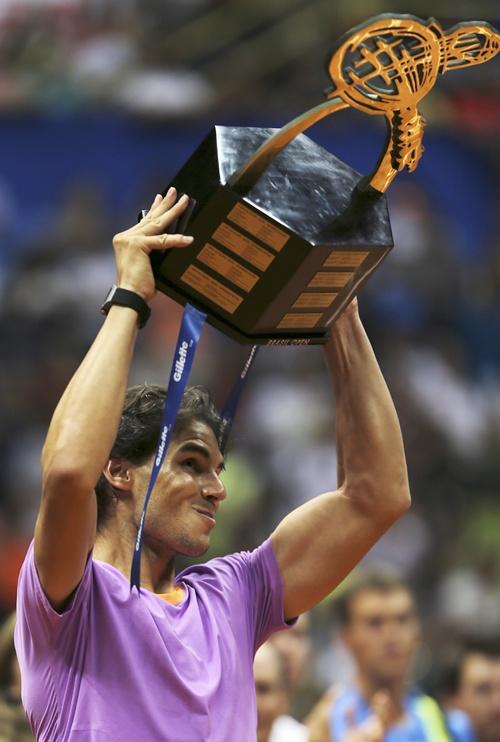 Rafael Nadal's comeback from a seven-month injury layoff gathered pace as he brushed aside Argentine David Nalbandian 6-2, 6-3 to win the Brazil Open on Sunday, his first title since the 2012 French Open.
February 15, 2013
I am playing the best snooker of my life: Advani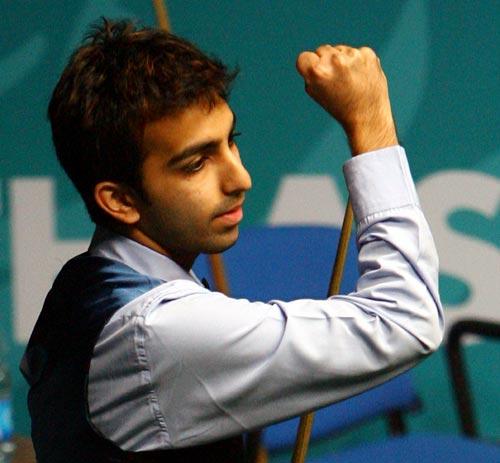 Eight-time world champion Pankaj Advani says he is playing the best snooker of his life on the Pro circuit and now wants to pass on his vast experience to the new generation of Indian cueists who aspire to compete at the highest level.
PHOTOS: Pistorius sobs as court hears murder charge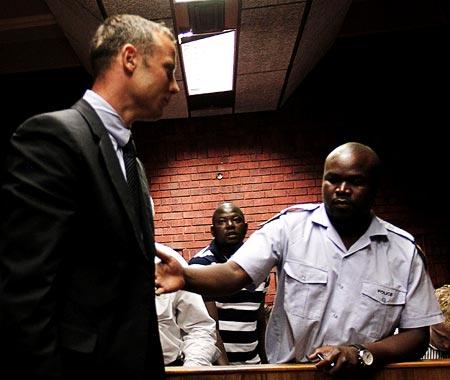 South African 'Blade Runner' Oscar Pistorius broke down in tears on Friday after he was charged in court with shooting dead his girlfriend in his Pretoria house.
February 14, 2013
Rise and fall of 'Blade Runner' Oscar Pistorius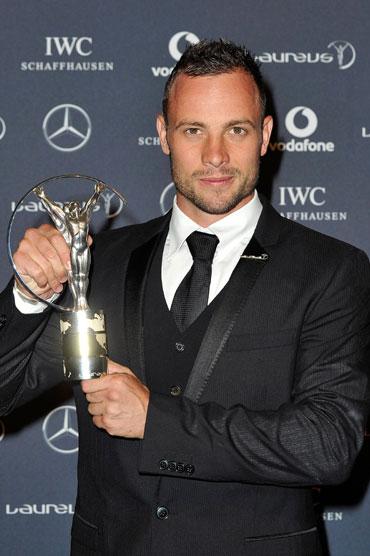 Factfile on South African athlete Oscar Pistorius, who was arrested by police in connection with the shooting death of his girlfriend at his home in Pretoria on Thursday.
Henry 'saddened' by Arsenal's Wenger critics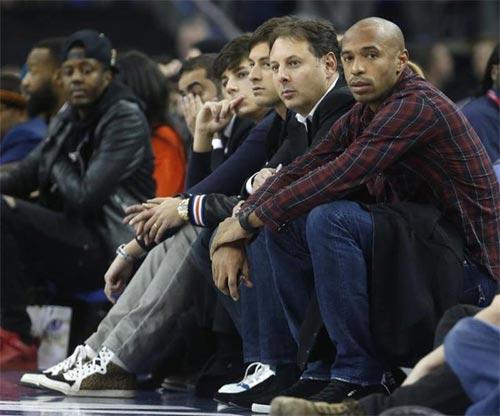 Arsenal's record scorer Thierry Henry is saddened by criticism of manager Arsene Wenger but hopes he can return to the London club in some role after his spell in Major League Soccer ends.
Pistorius charged with murdering girlfriend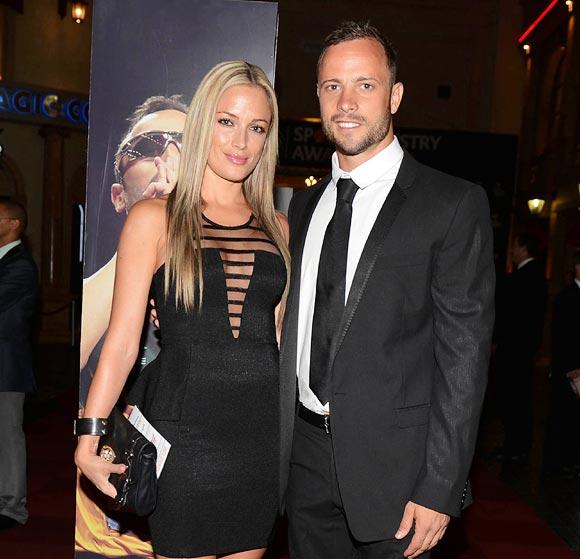 South African Olympic and Paralympic track star Oscar Pistorius, known as the "Blade Runner" for his racing prosthetics, was charged on Thursday with murdering his girlfriend at his home in Pretoria.
Jose Mourinho quietly confident for Old Trafford return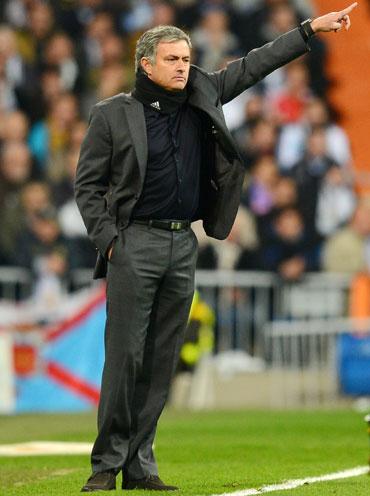 Real Madrid's firepower combined with the cultural pressure on Manchester United to go on the attack left Jose Mourinho in confident mood for the second leg of their Champions League last 16 tie after being held 1-1 at the Bernabeu on Wednesday.
PHOTOS: Real, Man United all square as Ronaldo steps up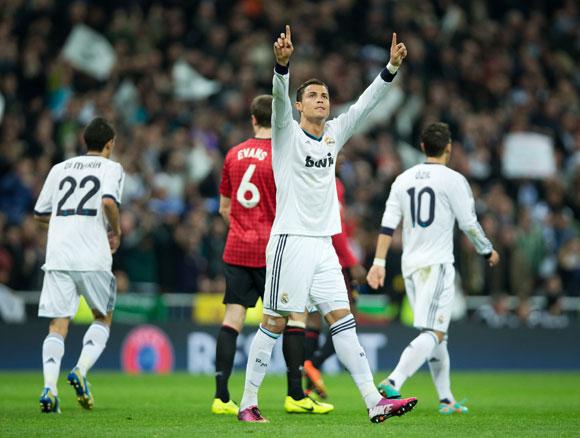 Cristiano Ronaldo showed he was equal to the biggest of occasions with a superb header for Real Madrid against former club Manchester United as their Champions League last-16 first-leg showdown ended 1-1 on Wednesday.
February 13, 2013
India to lobby for wrestling's Olympic status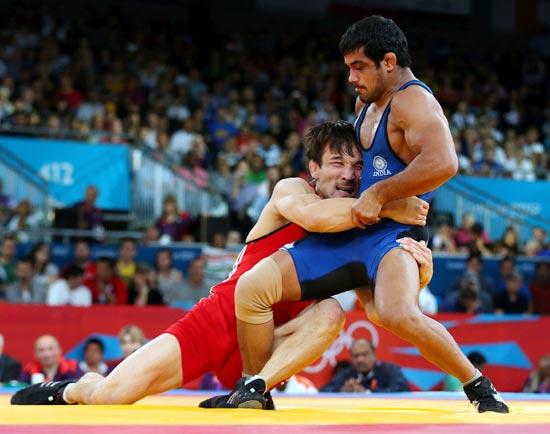 India will seek the support of other countries where wrestling is popular to help the sport remain an Olympic discipline, the country's sports ministry said on Wednesday.
Real Madrid will rise to the occasion, says Mourinho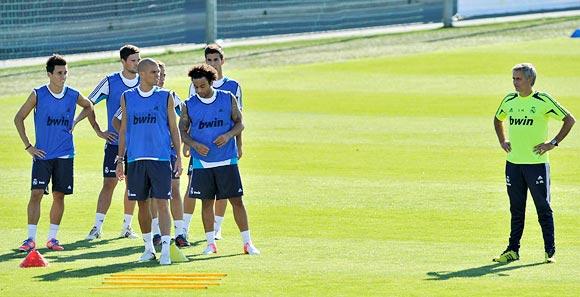 Real Madrid may have lacked motivation against lesser teams this season but coach Jose Mourinho believes they will rise to the occasion in Wednesday's Champions League showdown with Manchester United.
CL: PSG look set to advance even without Ibrahimovic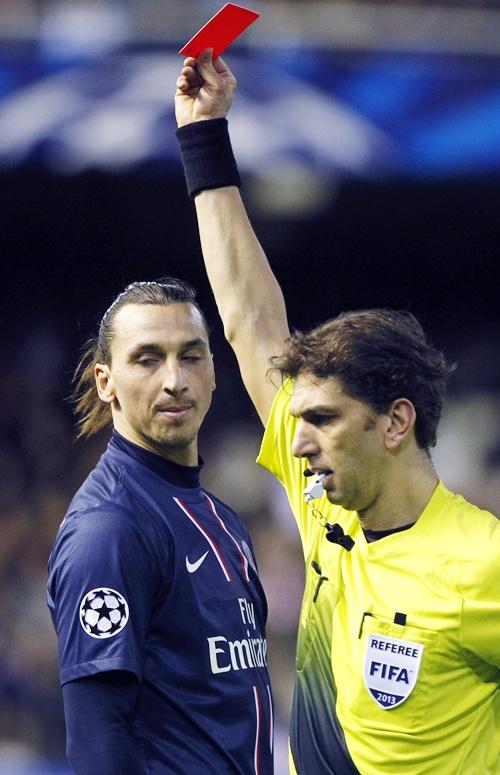 Paris St Germain will be without the talismanic Zlatan Ibrahimovic for the return match but are still favourites to progress after beating Valencia 2-1 in their Champions League last-16 first leg on Tuesday.
'Never thought Ronaldo would get so many goals'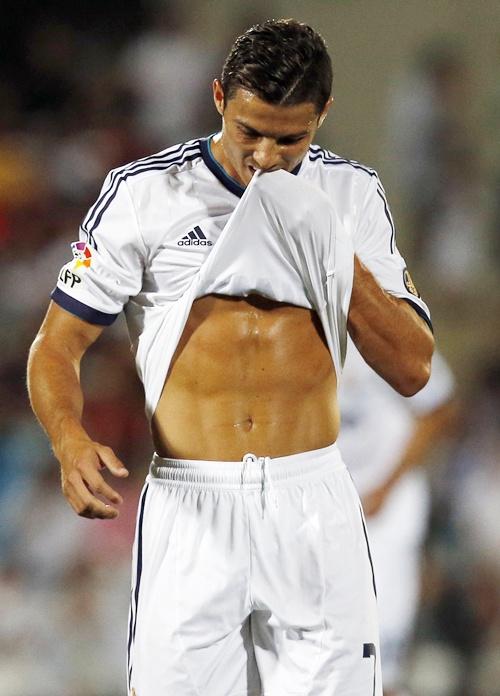 Cristiano Ronaldo's Real Madrid displays have come as something of a surprise to former boss Alex Ferguson who described his form as 'phenomenal' on the eve of Manchester United's Champions League tie at Real Madrid.
Qatar Open: Williams, Sharapova cruise into 3rd round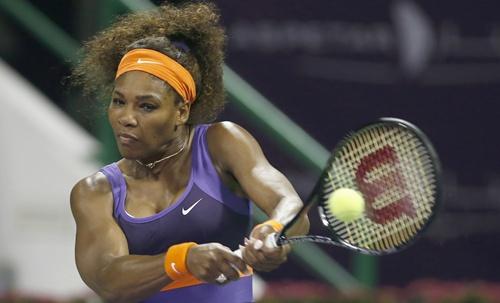 Serena Williams began her campaign to return to World No. 1 at the Qatar Open by beating Russian Daria Gavrilova while Maria Sharapova, among the American's rivals for top spot, also progressed on Tuesday.
Photos: Conte amazed to leave Celtic 'hell' with win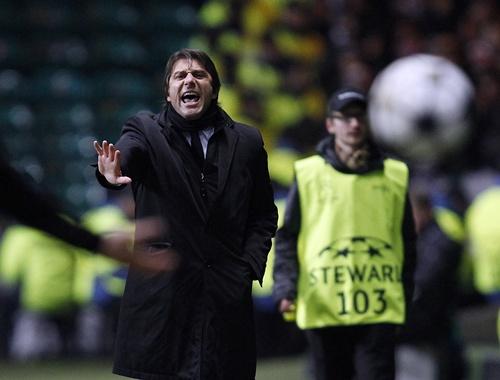 Juventus coach Antonio Conte has suffered much in recent months but coming away from the 'hell' of a noisy and fervent Celtic Park with a 3-0 win in their Champions League last 16 first leg felt like an enormous relief.
CL Photos: Juventus win 3-0 to deflate dominant Celtic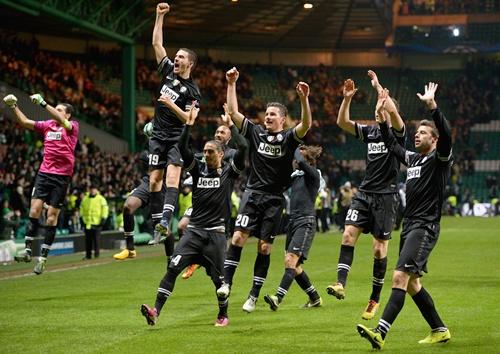 Juventus secured a largely undeserved 3-0 win over Celtic in their Champions League last 16 first-leg tie on Tuesday after an otherwise backs-to-the-wall display to silence almost 60,000 passionate home fans at Parkhead.
Wrestling in shock as IOC votes to axe it from Olympics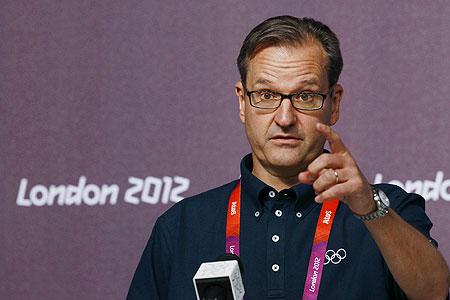 Wrestling was in a state of shock after the International Olympic Committee (IOC) made a surprise recommendation on Tuesday to drop the sport from the 2020 Games.
F1 heir in bikini, swimsuit model and Nasri's secret date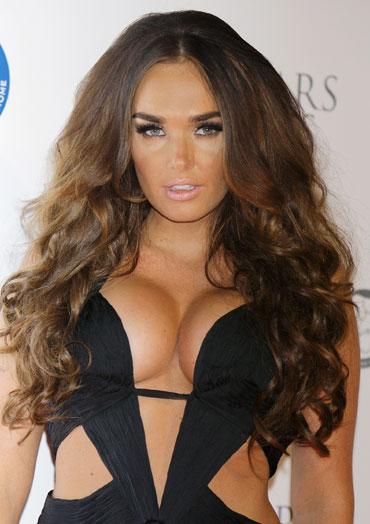 Tamara Ecclestone was seen sporting a skimpy blue bikini in order to achieve an all-over sun-kissed glow as she hits the beach in Dubai.
February 12, 2013
CL: Ronaldo in showcase as United come to town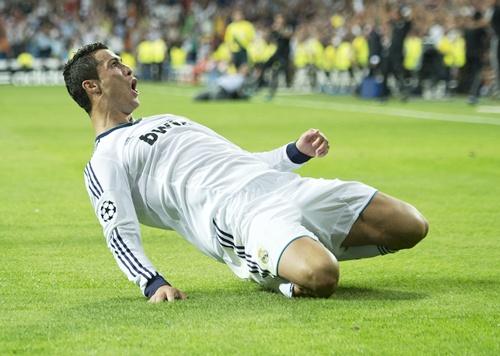 Real Madrid forward Cristiano Ronaldo faces former club Manchester United for the first time in a mouth-watering Champions League last-16 first leg at the Bernabeu on Wednesday dripping in history and intrigue.
EPL Photos: West Brom stun Liverpool 2-0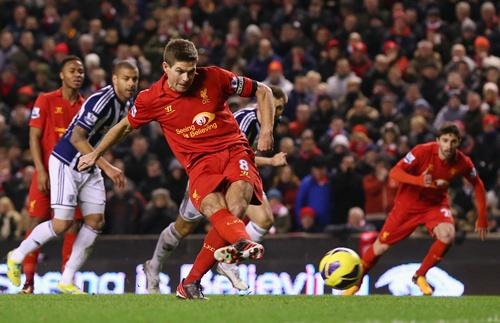 West Bromwich Albion completed a stunning Premier League double over Liverpool on Monday with a 2-0 win at Anfield after Steven Gerrard missed a chance to put the home side ahead with a second-half penalty.
Give me more time before judging me, says Nadal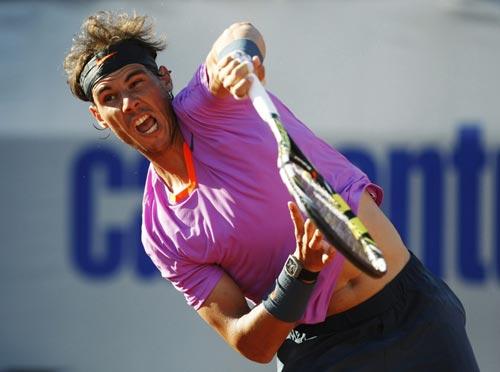 Rafa Nadal's worst defeat on a claycourt for nine years offered ammunition to the naysayers but the Spaniard says his recovery from knee injury should be judged over time.
EPL: Mancini urges City players to take responsibility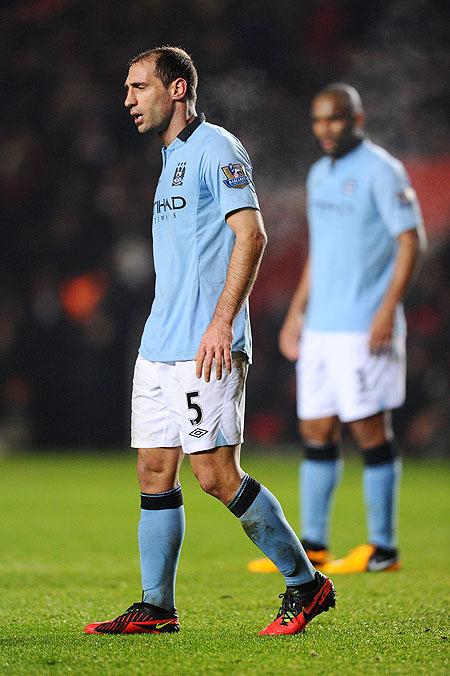 Manchester City have one realistic chance left for a title and should they fail in the FA Cup at the weekend against second-tier Leeds United, manager Roberto Mancini will find himself under even more scrutiny.
Wheelchair great Vergeer retires after 10 years unbeaten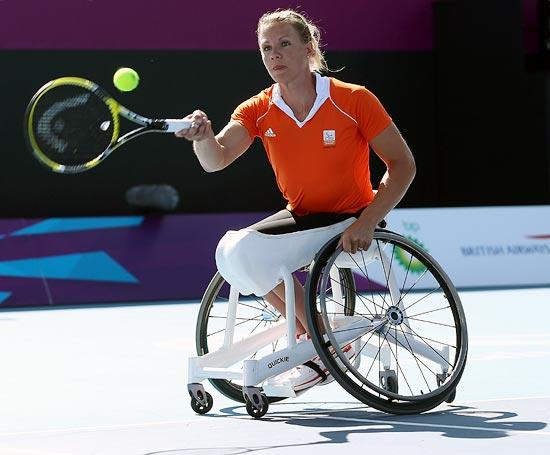 One of the most dominant records in sport came to an unblemished conclusion when Dutch wheelchair tennis player Esther Vergeer hung up her racket after an unbeaten decade on Tuesday.
Sushil, Dutt shocked at wrestling's ouster from 2020 Games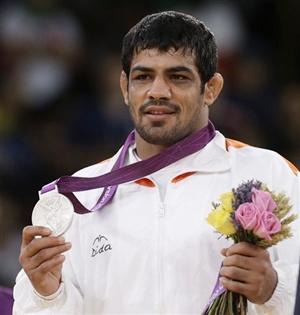 The Indian wrestling fraternity has expressed shock and surprise at the IOC's move to drop the sport from the 2020 Olympic programme, with London medal winners fearing the decision could halt the rising profile of the game in the country.
Rare cars for Vintage Rally in Mumbai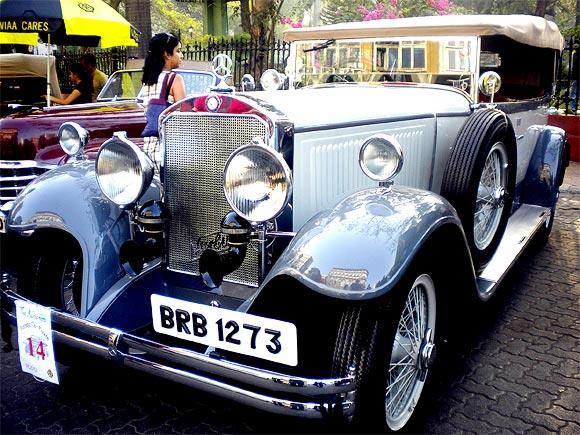 This year's rally will showcase some of the country's most important and exceptional cars that have not been seen in any Indian rally till date, making it a legendary event that draws great enthusiasm from participants and spectators.
Neville reckons emotions might get the better of Ronaldo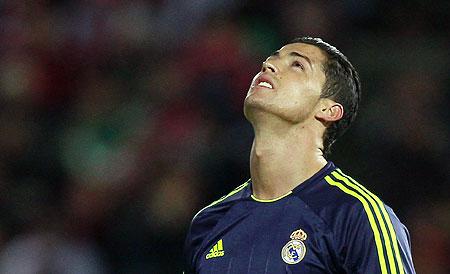 Real Madrid forward Cristiano Ronaldo could find Wednesday's Champions League clash against his old club Manchester United "too emotional", former team mate Gary Neville believes.
February 11, 2013
Nobbs excited about junior players who've evolved from HIL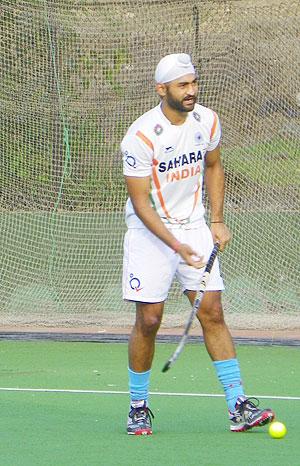 Ace drag-flicker Sandeep Singh continues to face the axe from the Indian team despite emerging as the highest scorer in the inaugural Hockey India League (HIL).
African Nations: Nigeria show status with win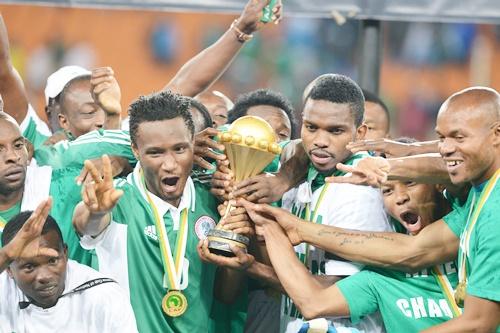 Nigeria ended almost two decades without success and returned to their role as a continental heavyweight after edging Burkina Faso 1-0 in the African Nations Cup final on Sunday.
European Roundup: Man United, Bayern, Barca roll on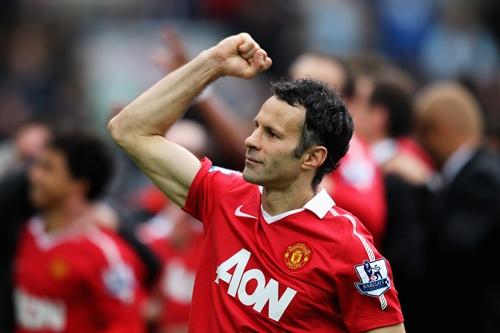 Manchester United, Bayern Munich and Barcelona cemented their commanding positions at the top of their respective leagues with victories over the weekend.
Champions League: Juventus prepare for lion's den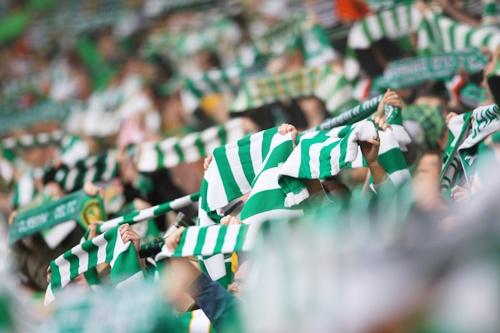 Juventus will enter the 'lion's den' on Tuesday when they take on a Celtic side flying the flag for Scottish football.
World waiting for Real v Man United clash: Mourinho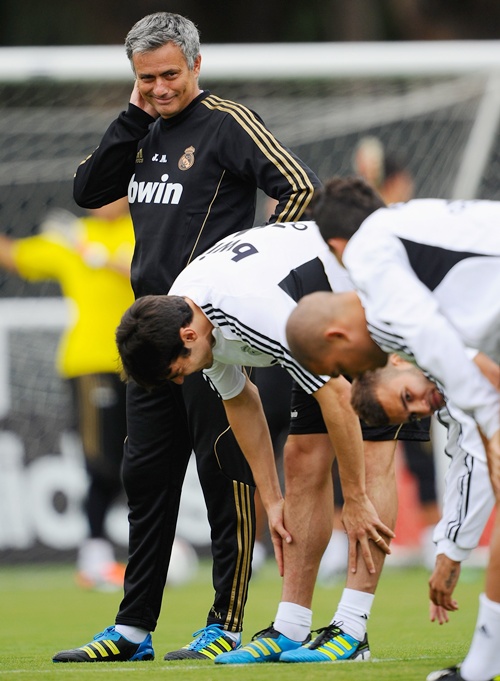 Real Madrid manager Jose Mourinho ran the rule over Manchester United on Sunday before declaring that Wednesday's Champions League clash between the sides was "the match the world is waiting for".
Photos: Giggs taking nothing for granted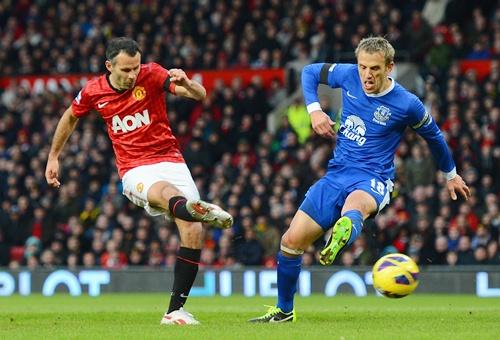 With 12 English league titles and 929 appearances for Manchester United under his belt, Ryan Giggs knows a thing or two about what is required in the closing stages of a season.
February 10, 2013
PHOTOS: Man City lose, Chelsea and Arsenal win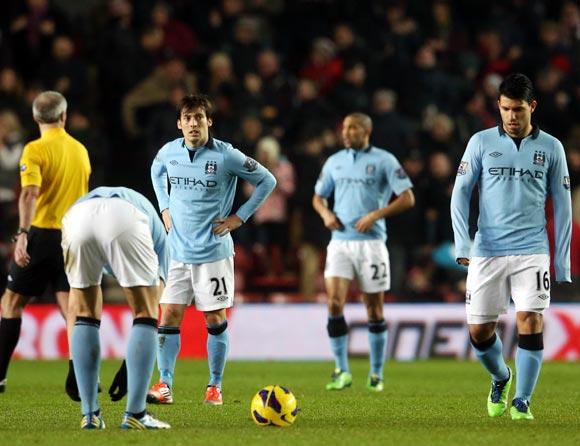 Manchester City's Premier League title defence fell apart at the seams in a 3-1 defeat to Southampton on Saturday when goalkeeper Joe Hart committed a howler and Gareth Barry scored a bizarre own goal.
February 08, 2013
Chelsea veteran Lampard eyes 2014 World Cup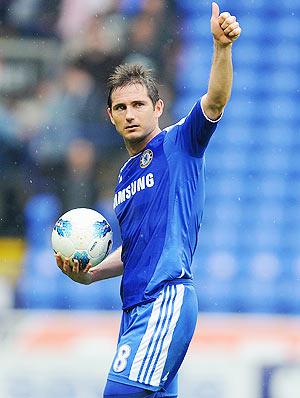 Frank Lampard's flurry of goals for club and country since returning from injury in December have given the midfielder fresh hope of extending his Chelsea contract and prolonging his England career.
Bhutia's United Sikkim hopeful of turn around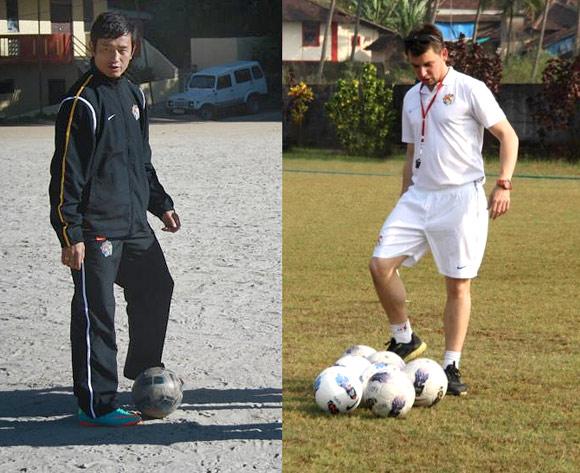 The Baichung Bhutia co-owned United Sikkim Football club is languishing at the bottom of the I-League table. And faced with a depleting fan following in the small Himalayan state of Sikkim, fear is rife that things might not be hunky dorky.
February 07, 2013
Germany rediscover 'winning mentality' after France grind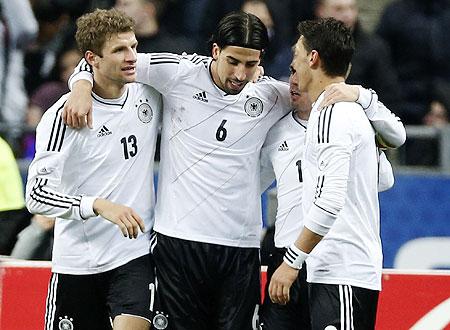 Germany hailed the 2-1 friendly victory over France in Paris on Wednesday as a welcome return of a winning mentality for Joachim Loew's side, who ended a 26-year barren run against their neighbours.
F1: The waiting is almost over for Bottas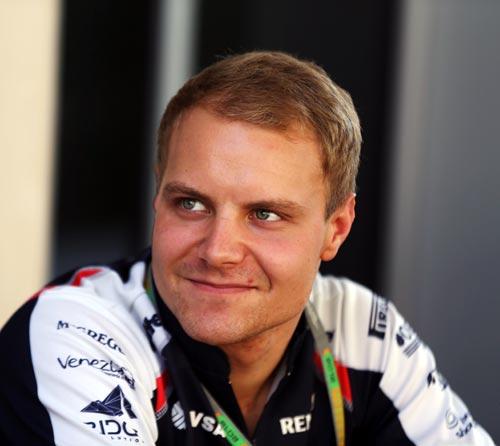 The Finn, advised by retired double world champion and compatriot Mika Hakkinen, spent last season learning the ropes as the team's reserve for Williams and now he is six weeks away from his race debut in Australia.
PHOTOS: England outclass Brazil, Spain and Argentina win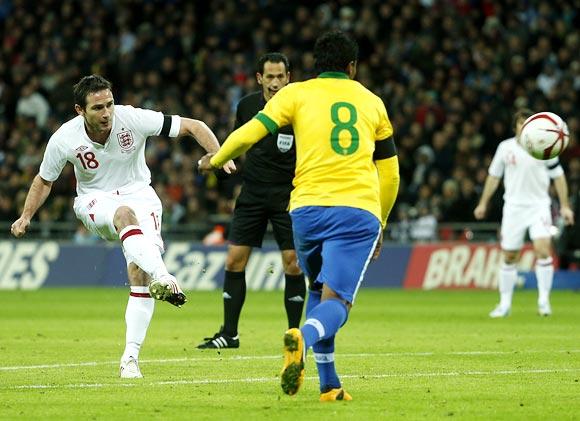 Luiz Felipe Scolari got an indication of the work ahead of him to turn Brazil into World Cup winners when his second stint in charge began with a 2-1 defeat by England at Wembley on Wednesday.
Asian football -- a hub for match-fixers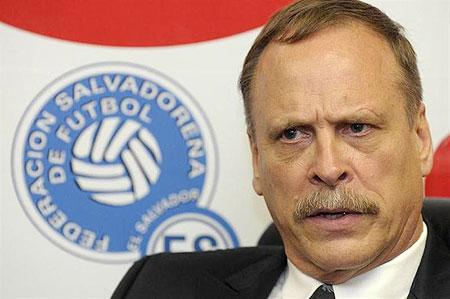 While there was some shock at the extent of the match-fixing revealed in Monday's Europol report, there can be little surprise the fixers were based in Singapore given the history of corruption in Asian soccer.
February 06, 2013
I was made for English football, says Newcastle's Sissoko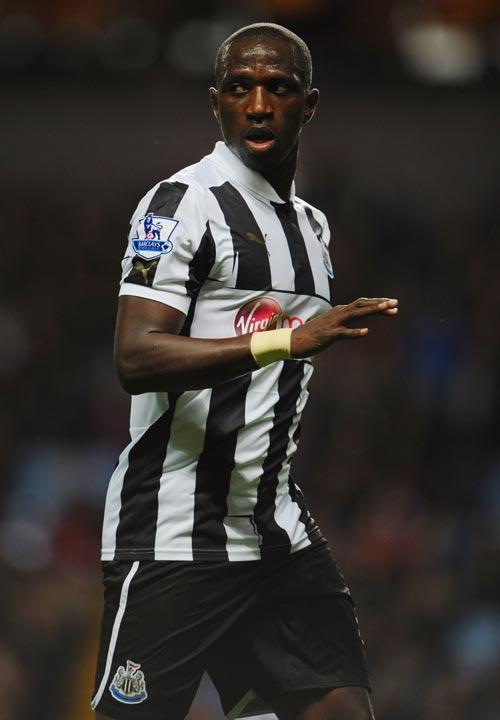 Newcastle United's Moussa Sissoko says the Premier League was made for him after the France international midfielder began his career in England with two goals and an assist in his first two matches.
Handyman Vettel ready to put the hammer down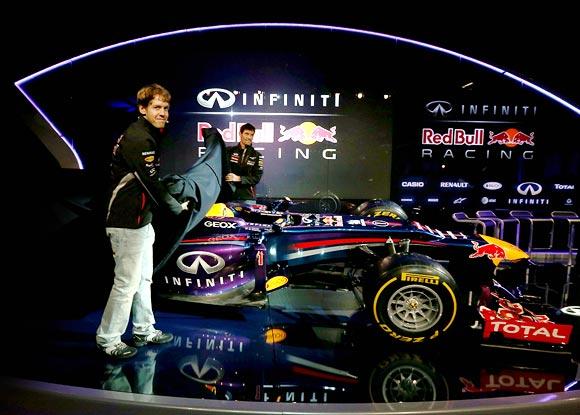 Triple Formula One world champion Sebastian Vettel is ready to put the hammer down after spending his winter break catching up on handywork around the house.
February 05, 2013
Force India looking long term on driver decision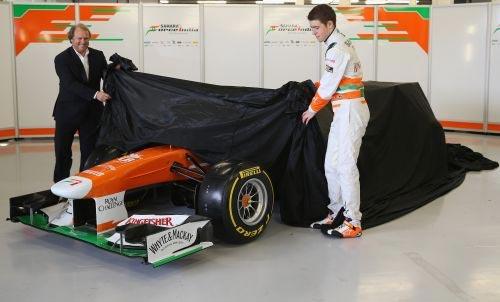 Germany's Adrian Sutil and Frenchman Jules Bianchi are frontrunners for Force India's second Formula One race seat but the decision is about more than just the highest bidder, the team said on Friday.
Formula One teams ready to be put to the test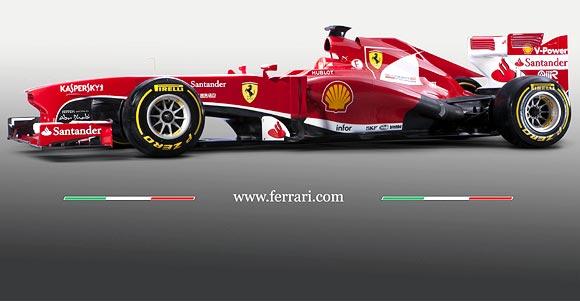 The immediate task, apart from checking the systems, will be to get to grips with the new Pirelli tyres that the Italian company says should produce more exciting racing with more pitstops required.
PHOTOS: Hamilton shows off his new Mercedes F1 car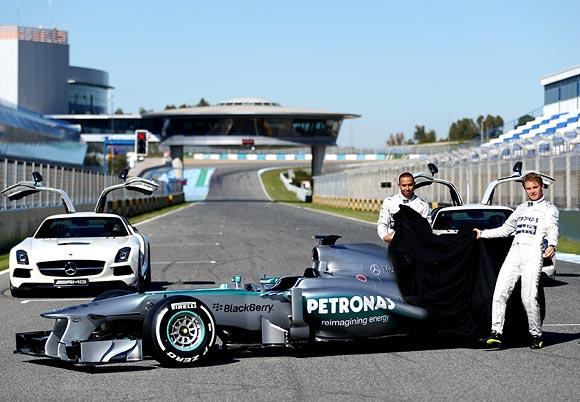 Lewis Hamilton was all smiles as he showed off his new Mercedes Formula One car on Monday, even if the 2008 world champion is clearly still adjusting to life after McLaren and may have to wait a while to win again.
February 04, 2013
HIL will help Indian hockey in the long run: Batra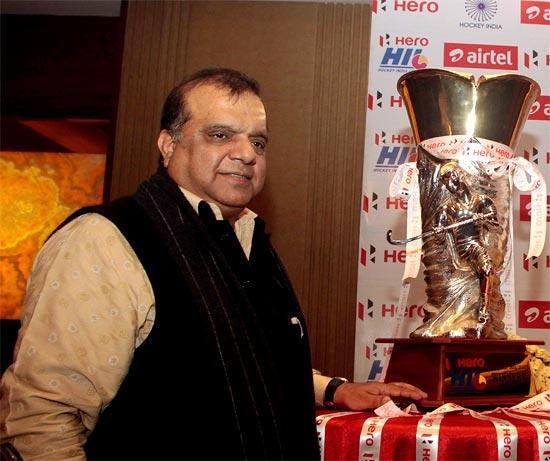 Chairman of Hockey India League (HIL) Narendra Batra speaks about the promising start of the league and if this is a new dawn for Indian hockey.
EPL Photos: City held by Liverpool, Bale to Spurs' rescue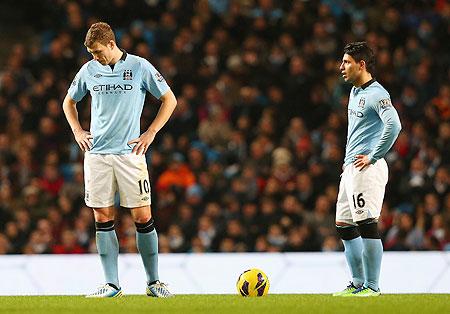 Images from EPL matches played across England on Sunday.
Beckham tops list of high-profile winter signings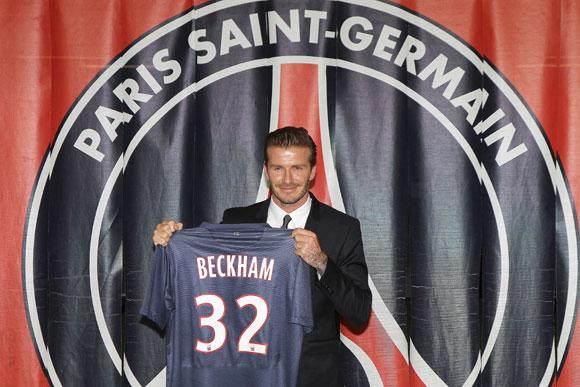 Rediff.com takes a look at a few high profile transfers in Europe in the winter even as window closed on Thursday.
February 03, 2013
Rooney puts United 10 points clear, Chelsea lose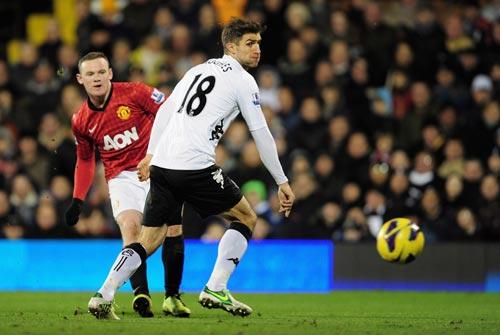 Wayne Rooney's hot scoring streak continued on Saturday as he fired Manchester United 10 points clear in the Premier League title race with the only goal in a 1-0 victory at Fulham.
February 02, 2013
Contrasting transfer deals for Beckham and Samba
Paris St Germain signed a cut-price David Beckham on Thursday while English Premier League strugglers Queens Park Rangers took a big gamble on the costly Christopher Samba during transfer deadline day.
February 01, 2013
PHOTOS: Force India make sure the car is the star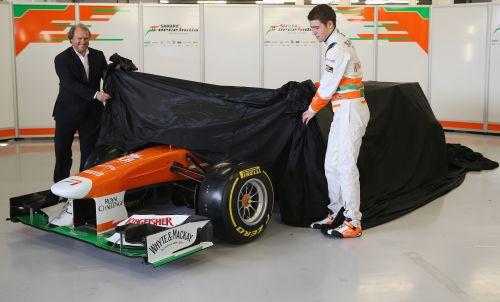 Force India presented their new Formula One car on Friday with only one driver, Britain's Paul Di Resta, in attendance and mystery surrounding the identity of his likely team mate.
Meet the Indian football team's first foreign recruit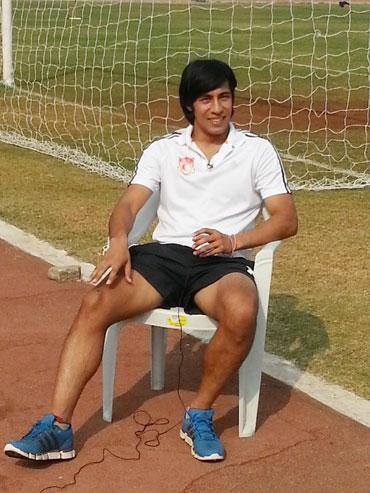 In an exclusive interview with in Pune, Arata Izumi, the first foreign born player to get a national call-up, talks about his surprise selection, his career and Indian football in general.
Beckham's soccer journey: From Manchester to Paris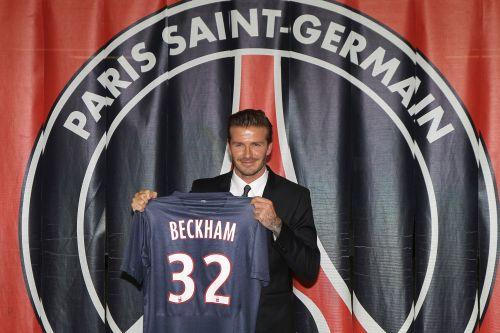 takes a look at the Beckham phenomenon that left many football fanatics wanting for more.
January 31, 2013
Photos: McLaren present new car with a blast from the past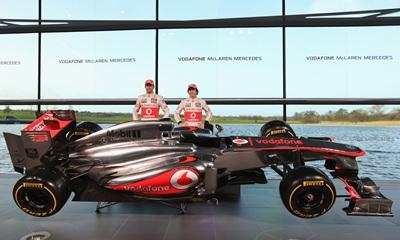 McLaren unveiled their 2013 Formula One car with a literal blast from the past on Thursday as they celebrated 50 years in grand prix racing and looked forward to returning to the top this season.
Pressure on City as United steam ahead in title race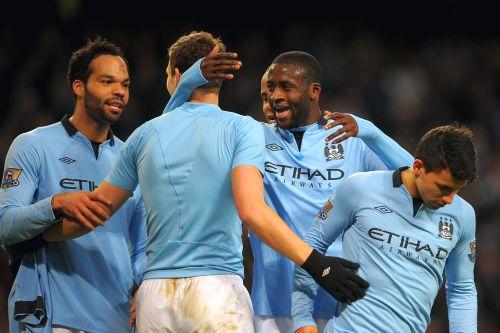 A midweek slip-up has again left Manchester City needing seven points to draw level with title rivals Manchester United ahead of a weekend encounter with an unpredictable Liverpool side capable of inflicting further pain.
King's Cup: Real-Barca share honours in first leg semis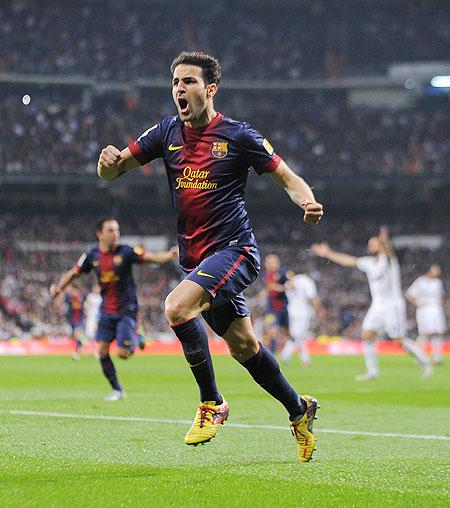 Cesc Fabregas struck what may prove a priceless away goal as holders Barcelona drew 1-1 at depleted arch-rivals Real Madrid in an entertaining and closely fought King's Cup semi-final first leg on Wednesday.
EPL: United surge seven points clear, Reds-Arsenal draw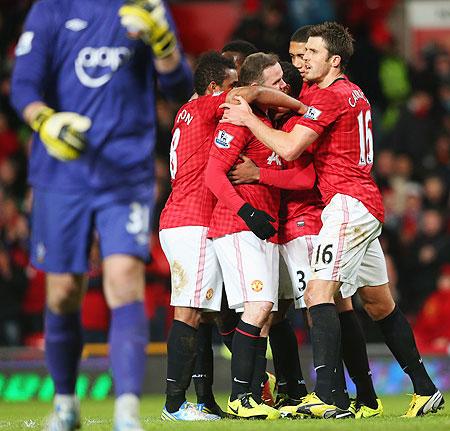 Images from the English Premier League matches played across England on Wednesday.
Was cycling's fall guy; all generations cheated: Armstrong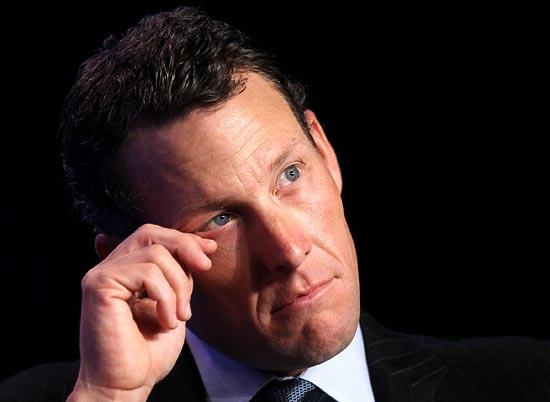 Lance Armstrong feels he is the scapegoat of a sport that has always been subject to cheating, the disgraced American cyclist said on Wednesday before criticising International Cycling Union (UCI) president Pat McQuaid.
January 30, 2013
I love standing by my partners: Leander Paes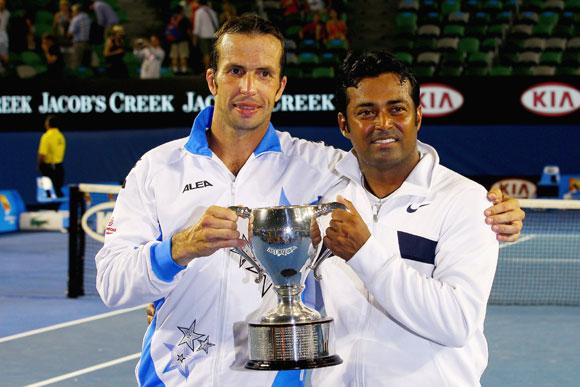 As a back surgery has pushed Radek Stepanek out of action, veteran Indian tennis player Leander Paes is looking for a new partner for some part of the 2013 season.
EPL: Man City fail to crack resilient Queens Park Rangers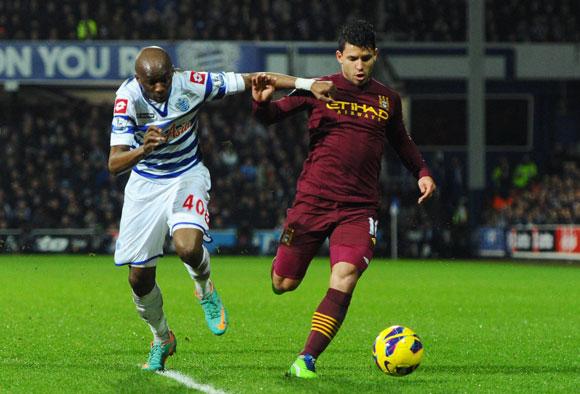 Title-chasing Manchester City, poised to sell striker Mario Balotelli, could not crack resilient Queens Park Rangers and in-form goalkeeper Julio Cesar in a 0-0 draw at the Premier League's basement club on Tuesday.
January 29, 2013
Jwala Gutta to shake a leg in a Telugu film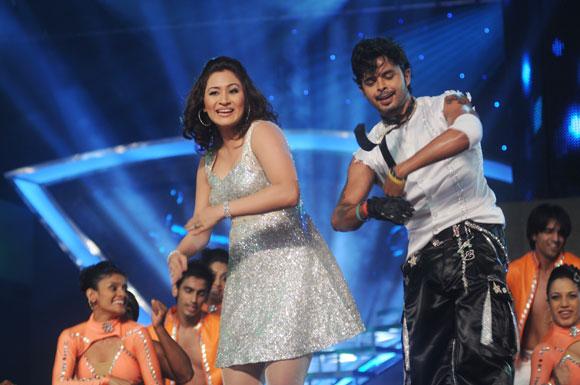 After her exploits on badminton court, ace Indian shuttler Jwala Gutta is now making her foray into the tinsel town and she will be seen shaking a leg in a dance number for a Telugu film titled Gunde Jaari Gallanthayyinde (GJG).
'Excited' Tiger roars with 75th title triumph at Torrey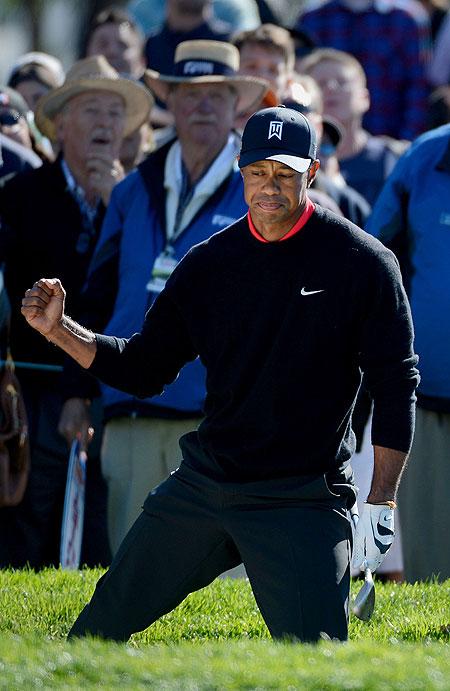 Tiger Woods laid down a timely marker for this season's big events by clinching his 75th PGA Tour title with a four-shot victory at the Farmers Insurance Open on Monday at one of his favourite venues.
Transfer talk: Milan, Juve in talks for City's Balotelli?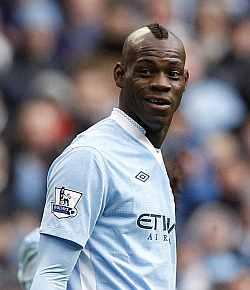 Manchester City's volatile striker Mario Balotelli could soon be on his way back to his native Italy with sources familiar with the talks saying AC Milan and Juventus are interested in a deal.
January 28, 2013
'Fortunate' Djokovic shows the fun side of a sweet life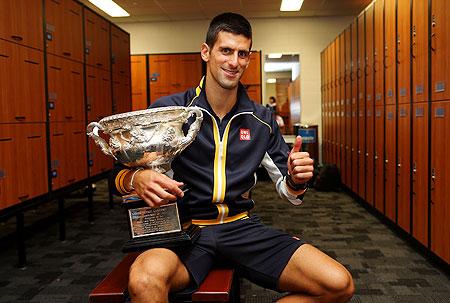 With the Norman Brookes Challenge Cup sitting a few centimetres away from his left hand, Novak Djokovic was a contented man at his post-match media conference.
Djokovic's three-peat, a rare feat!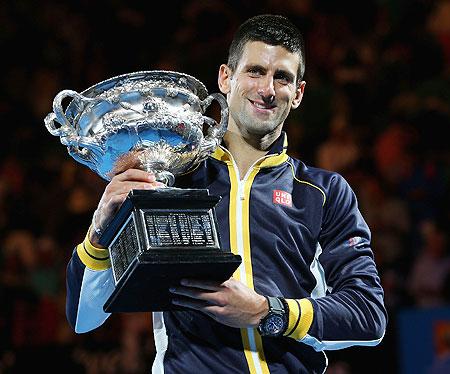 Novak Djokovic created history at the Australian Open this year. Djokovic joined a select group of players who have performed a three-peat at the majors since tennis went professional in 1968. Rediff.com's takes a look at the elite club of which Djokovic is the new member.
Valiant Murray's Slam hopes dashed by relentless Djokovic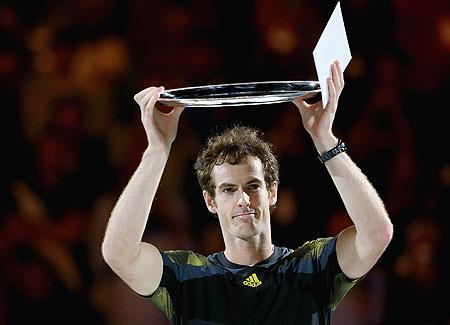 Andy Murray ran and ran until the skin on his feet came off and still it was not quite enough. The Briton's hopes of winning his second successive Grand Slam title were ended by the resilience and defensive brilliance of world number one Novak Djokovic in the Australian Open final.
January 27, 2013
PIX: Djokovic wins third successive Australian Open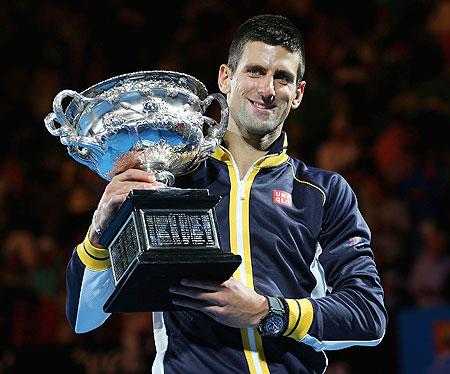 Novak Djokovic became the first man to win three successive Australian Open titles in the professional era when he beat third seed Andy Murray 6-7, 7-6, 6-3, 6-2 in a battle of attrition on Sunday.
Aus Open: Will Djokovic score a hat-trick of titles?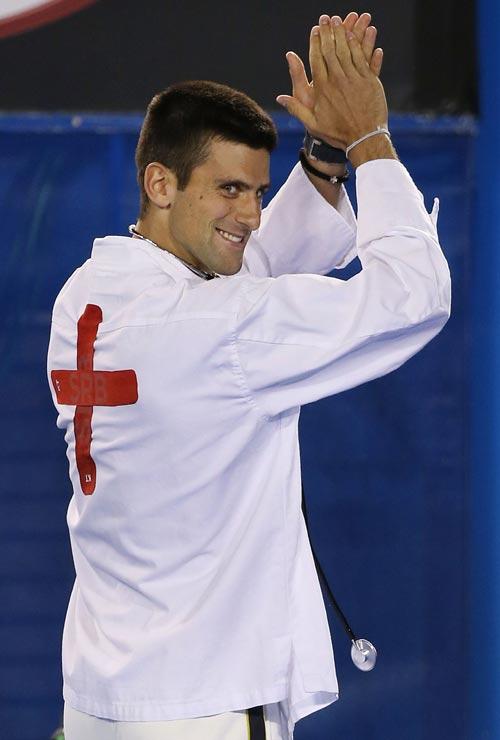 Novak Djokovic will bid to extend his Australian Open reign to a third straight year on Sunday in the final against Andy Murray, who will aim to end Britain's 79-year wait for a men's champion at Melbourne Park.
January 26, 2013
PIX: Azarenka fights back to reclaim Australian Open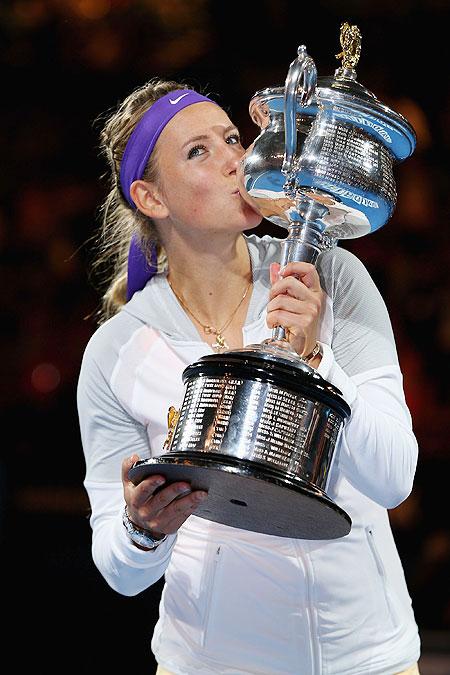 Images from the Australian Open women's final played in Melbourne on Saturday.
'Humbled' Mary Kom worried for boxing's future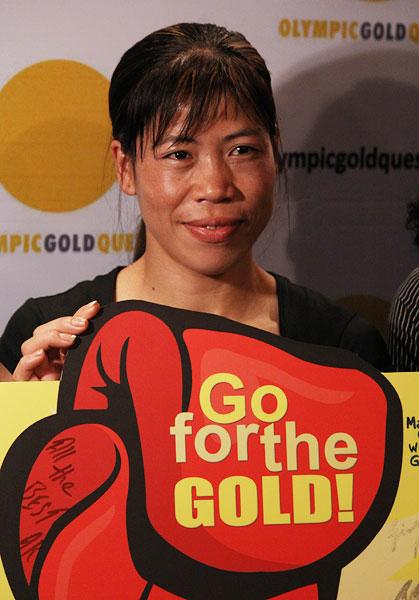 Her personal high of being awarded the Padma Bhushan has coincided with turbulent times for Indian boxing, leaving Olympic bronze-medallist M C Mary Kom with 'mixed feelings' about getting the country's third highest civilian honour.
How the Australian Open women's finalists measure up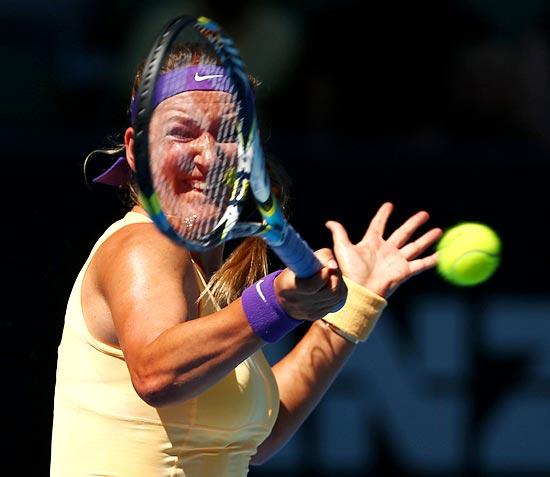 Victoria Azarenka holds a 5-4 record over Li Na and has won their last four matches, however, the Chinese is 2-0 up in Grand Slam encounters.
Gallant Li sees lighter side of defeat after black-out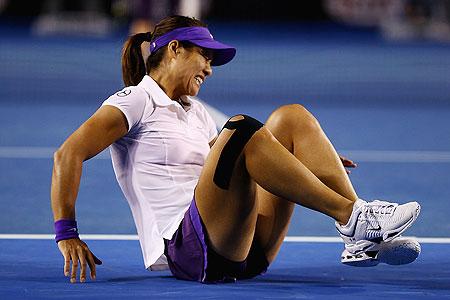 Li Na's bid for a second Grand Slam title ended tearfully with an injured ankle, a bruised head and a heart-breaking defeat to Victoria Azarenka, but she could still laugh off her 'stupid' falls after a gallant failure in the Australian Open final.
Djoker plays the Australia card as he prepares for Murray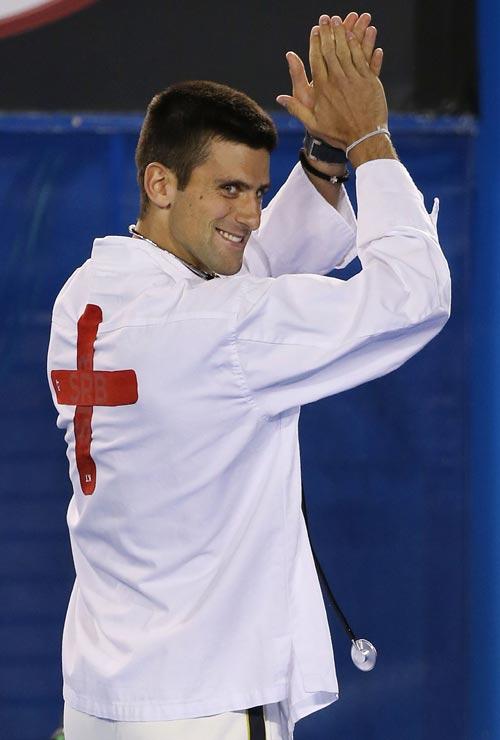 Novak Djokovic's love affair with Melbourne continued on Saturday as he completed his preparations for his Australian Open final against Britain's Andy Murray.
Federer's mask slips as Murray gets under his skin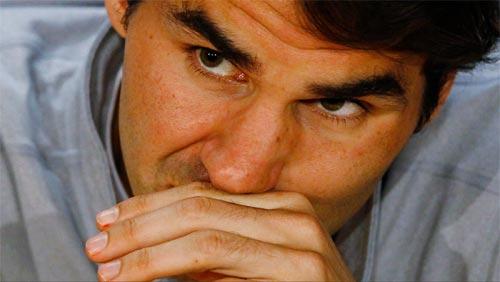 Andy Murray did not just beat Roger Federer for the first time in Grand Slam play at the Australian Open on Friday, the Scot's relentless onslaught made the King of Cool lose his cool.
Bridging gap to 'Big Four' proving too tough for rest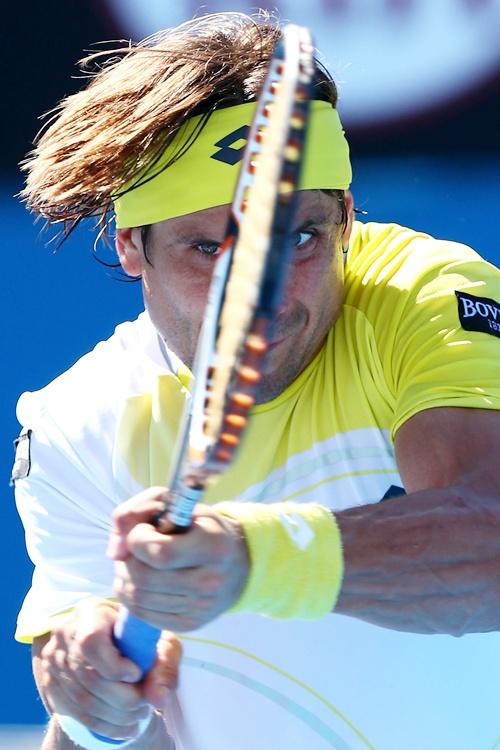 David Ferrer has won 19 titles and reached the semi-finals in three of the last five grand slams, yet for all his success, the Spaniard seems further away than ever from claiming one of the sport's major prizes.
January 25, 2013
PHOTOS: Murray outmuscles Federer to reach final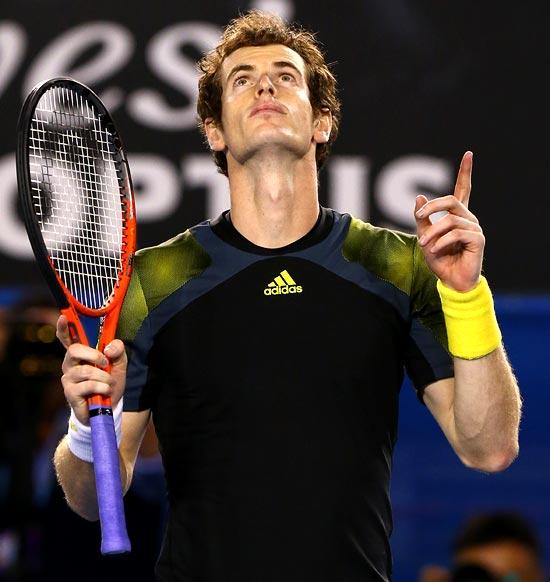 Andy Murray won a knock-down-drag-out thriller of a scrap with Roger Federer on Friday to set up an Australian Open final against Novak Djokovic and finally beat the Swiss for the first time at a Grand Slam.
Azarenka faces headwinds in back-to-back Aus Open bid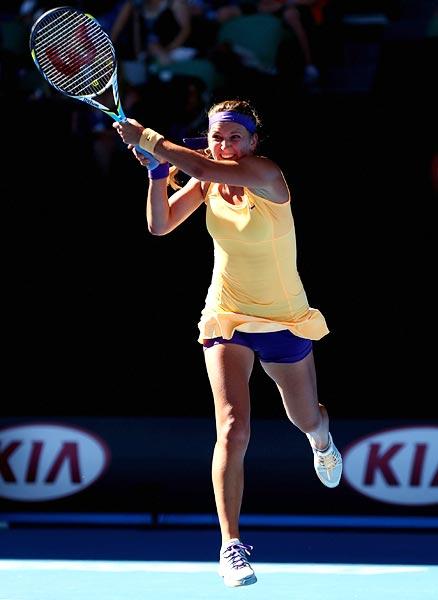 Accused of gamesmanship and dogged by injury, Victoria Azarenka's bid for successive Australian Open titles on Saturday will pit her against an opponent in the form of her life and a centre-court crowd wary of any hint of bad sportsmanship.
Would Armstrong have achieved success without doping?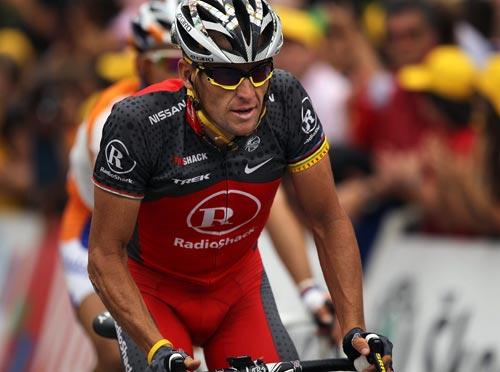 Lance Armstrong's former doctor, Michael Ferrari has claimed the American was more talented than other cyclists of his generation and could have achieved the same success without taking performance-enhancing drugs.
Murray hoping to 'prepare, attack, destroy' Federer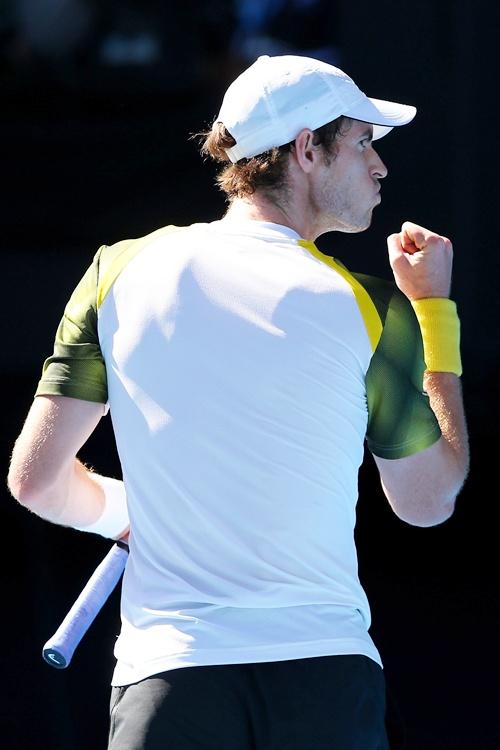 Scottish tennis star Andy Murray is hoping to 'Prepare, Attack and Destroy' Roger Federer, according to the slogan emblazoned on his t-shirt- after he beat Jeremy Chardy to move into the semi finals of the Australian Open to face the Swiss ace.
Watching Armstrong confession was best feeling: Wiggins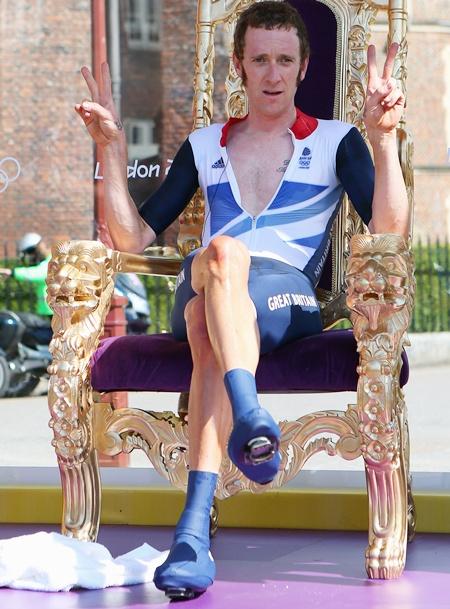 Tour de France and Olympic time trial champion Bradley Wiggins said he had the "best feeling in the world" and no sympathy for Lance Armstrong after watching the disgraced American confess to years of doping.
King's Cup: Barcelona set up semis clash with Real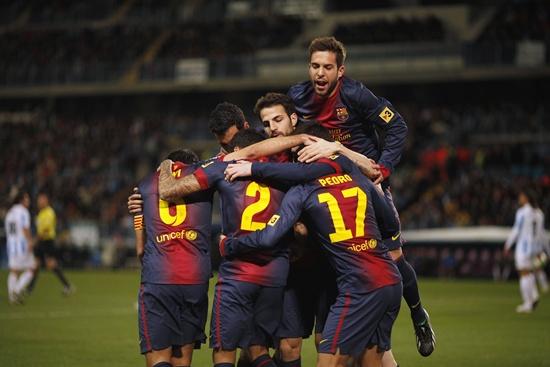 Holders Barcelona set up a King's Cup semi-final with their arch-rivals Real Madrid after a thrilling 4-2 second leg win in Malaga on Thursday.
China's Li says wouldn't 'use' medical timeout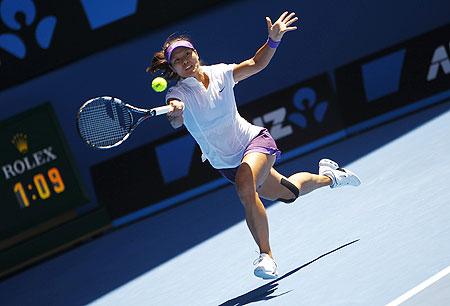 China's Li Na declined to pass judgement on Victoria Azarenka's controversial medical time-out during her Australian Open semi-final match, but said she would not do it herself when match points were at stake.
Did Azarenka cheat during Aus Open semis?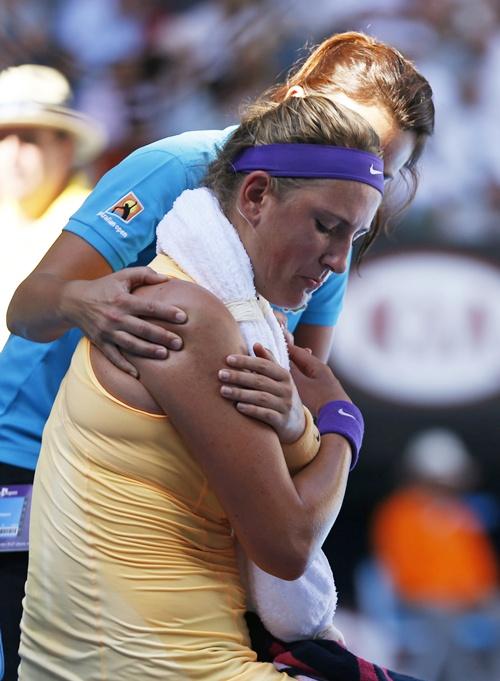 World No. 1 Victoria Azarenka has denied claims that she deliberately manipulated the rules book when she took a medical time out with the score at 5-4 in the second set of her Australian Open semi-final win over teenager Sloane Stephens.
January 24, 2013
EPL Photos: Arsenal rally to hammer West Ham to shreds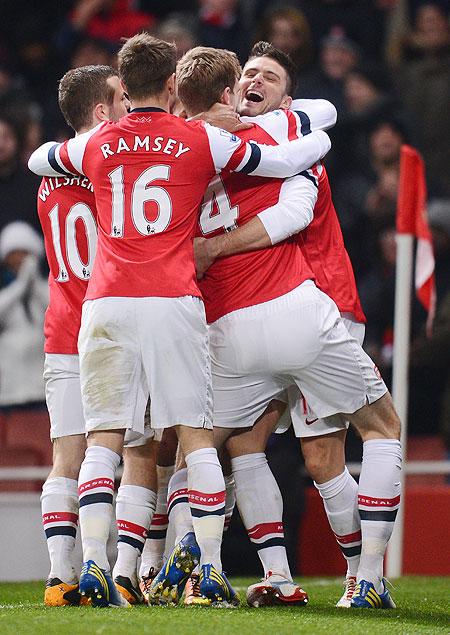 Oliver Giroud netted a double, Lukas Podolski scored and set up three more as rampant Arsenal closed the gap on the Champions League positions by thumping West Ham United 5-1 in their rearranged Premier League match on Wednesday.
PHOTOS Sexy and somewhat successful tennis aces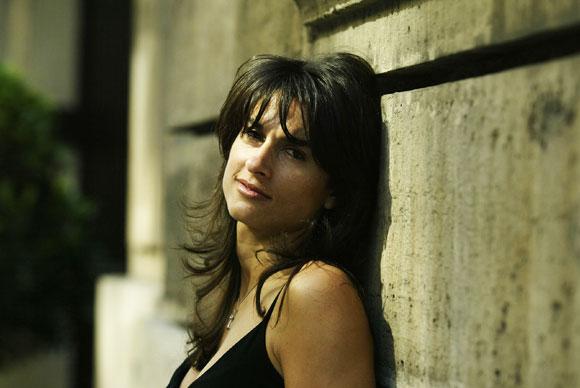 Rediff.com takes a look at a few tennis players who are/were successful to a certain extent but made the headlines more because of their sex appeal.
Lance Armstrong sued for fraud, lying in biographies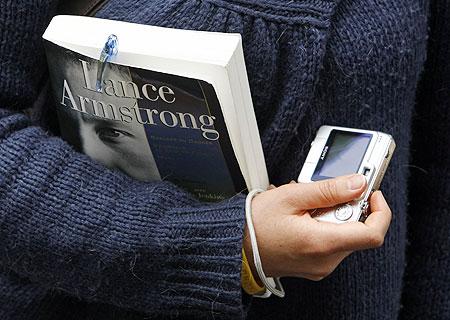 Two California men have sued Lance Armstrong and his book publishers for fraud and false advertising, claiming that the cyclist's best-selling memoirs, billed as non-fiction, were revealed to be filled with lies after he confessed last week to systematic doping.
PHOTOS: Djokovic dominates after Azarenka controversy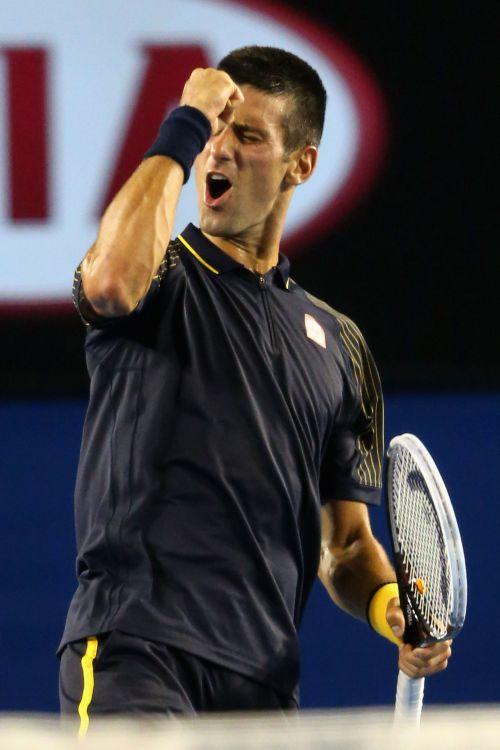 Images of the Day 11 of the Australian Open.
Ice-cool Li's stunning revival in Melbourne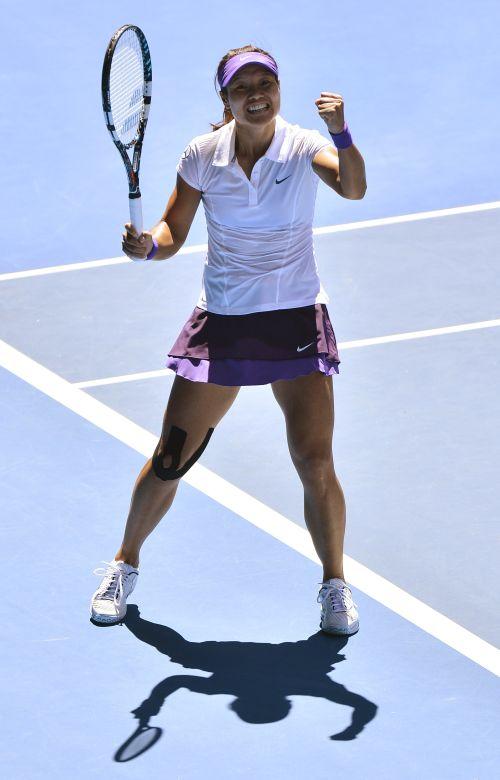 China's Li Na sent a wayward Maria Sharapova crashing out of the Australian Open semi-finals on Thursday and says there will be no repeat of her capitulation to Kim Clijsters in the 2011 Melbourne Park final.
Azarenka comes through panic attack to set up Li final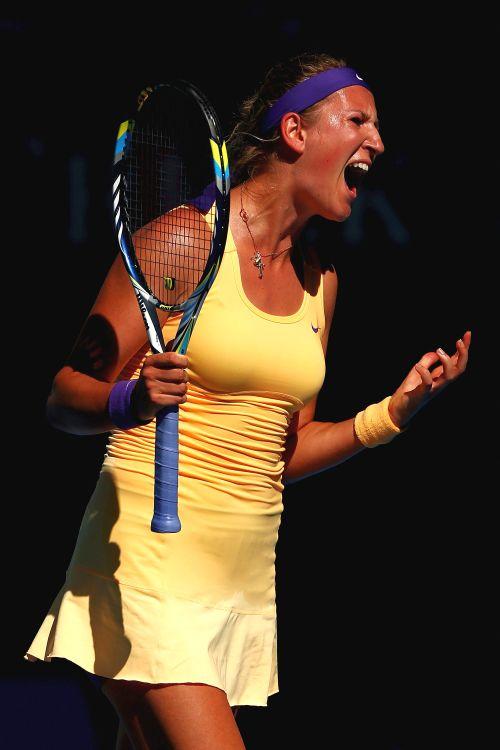 Defending champion Victoria Azarenka suffered a panic attack trying to close out her Australian Open semi-final against American teenager Sloane Stephens on Thursday and needed a long medical timeout before setting up a final against Li Na.
Flatfooted Sharapova ruthlessly exposed by Li Na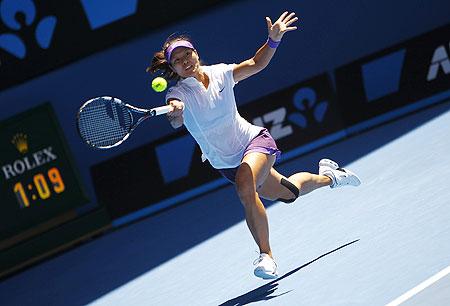 Outplayed, out-thought and out-manoeuvred, Maria Sharapova's hopes of reaching another Grand Slam final were undone by China's Li Na in unceremonious fashion on Thursday.
Armstrong files: Lance fails to win over fans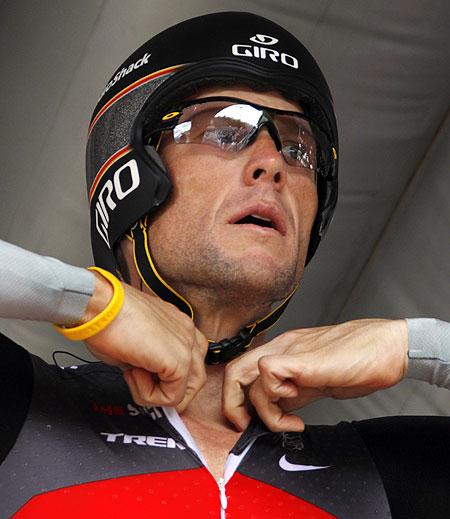 Disgraced cyclist Lance Armstrong failed to convince many people he was truly sorry for his actions during his televised confession to cheating his way to a record seven Tour de France titles by using drugs, according to a Reuters poll.
Aus Open: Djokovic in final; Azarenka to face Li Na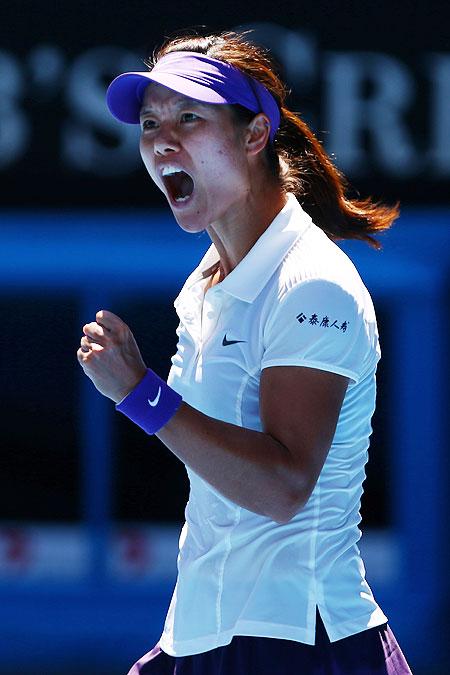 Images from the Australian Open semi-final played in Melbourne on Thursday.
PHOTOS: Stephens stuns ailing Serena, Federer forges on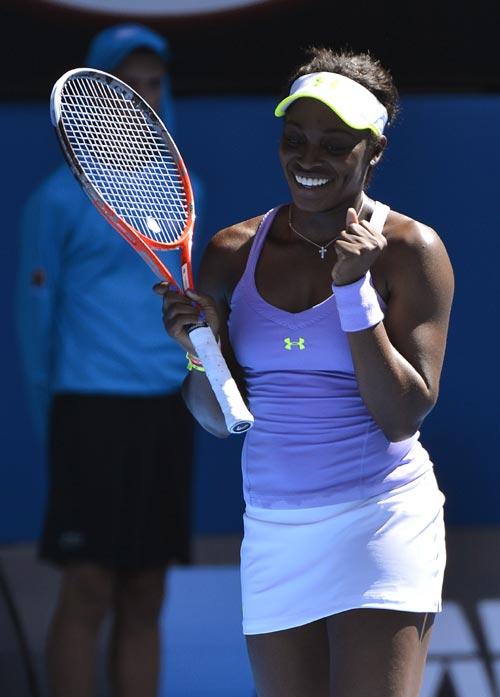 Photos of the Australian Open matches
January 23, 2013
Aus Open: Stephens rallies to stun ailing Serena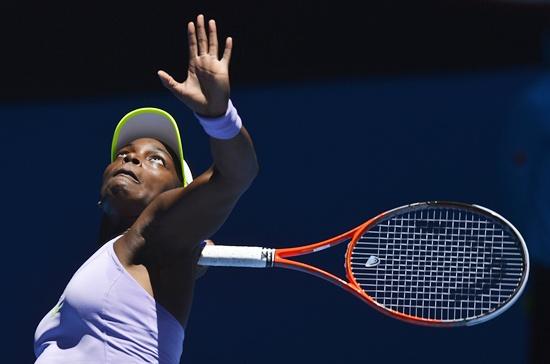 American teenager Sloane Stephens caused the biggest upset at this year's Australian Open when the 29th seed rallied to overcome an injury-hampered Serena Williams in the quarter-finals on Wednesday.
League Cup: Bradford dream on as they reach final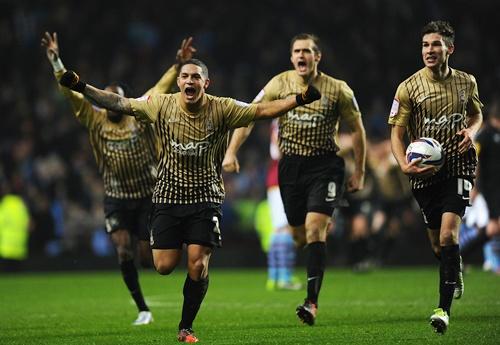 Bradford City struck a blow for the paupers and restored the faith of those who say Premier League riches have killed the romance of English football by holding off Aston Villa to reach the League Cup final on Tuesday.
BEST images from the Australian Open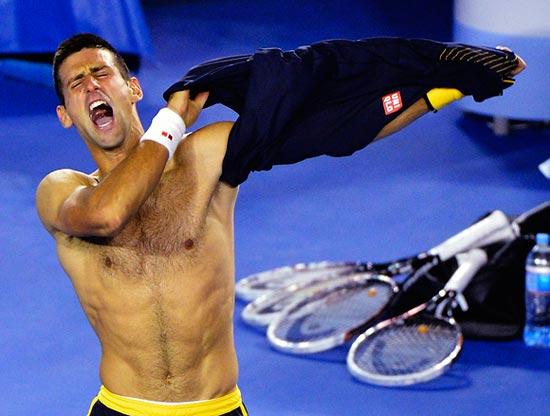 Rediff.com presents a list of the best images from the ongoing Australian Open tennis Grand Slam.
Unstoppable Sharapova's record-breaking run at Aus Open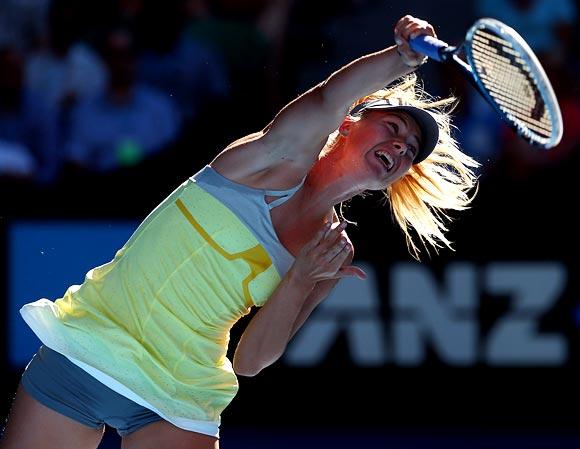 Maria Sharapova's biggest challenge to achieving her second Australian Open title, apart from Victoria Azarenka and Serena Williams, could actually be between her ears.
Murray strolls into last four at Melbourne Park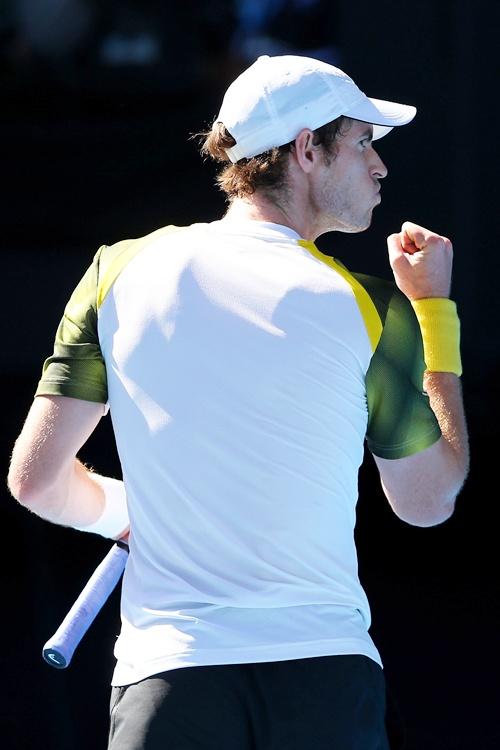 Andy Murray ruthlessly dismissed unseeded Frenchman Jeremy Chardy 6-4, 6-1, 6-2 to reach the Australian Open semi-finals for the fourth year in a row on Wednesday.
Aus Open: Azarenka beats Kuznetsova to make semis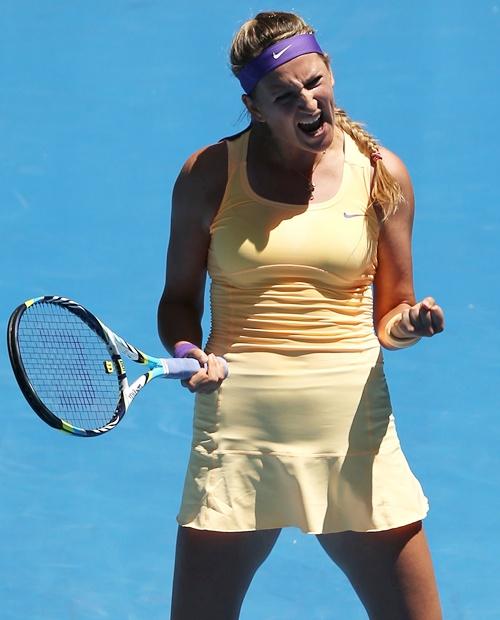 Defending champion Victoria Azarenka won a first-set war of attrition before crushing Svetlana Kuznetsova 7-5, 6-1 to march into the semi-finals of the Australian Open on Wednesday.
January 22, 2013
Pix: Djokovic overcomes Berdych; Sharapova marches on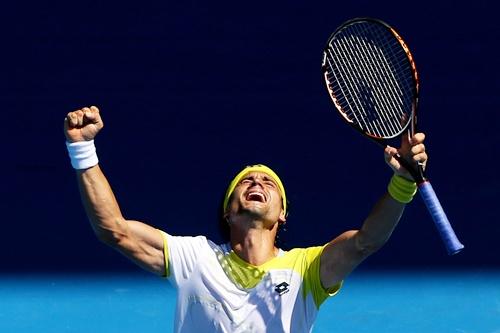 Images from Day 9 of the Australian Open on Tuesday.
Tottenham peg back United, tighten EPL title race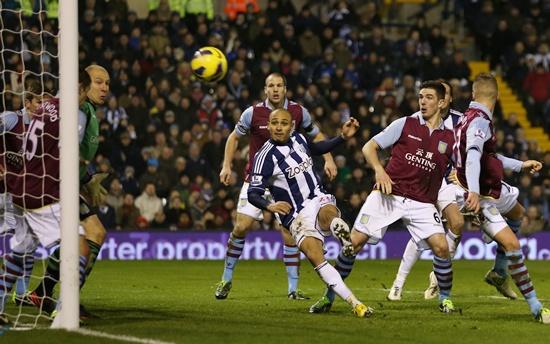 It was an eventful weekend in the English Premier League. reviews the action.
Photos: Sexy, stylish but short on success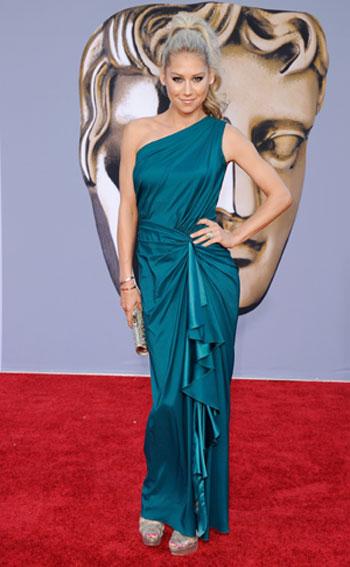 Rediff.com takes a look at a few tennis players who redefined glamour in the sport but their professional careers doesn't have much to write about.
Aus Open: Li rediscovers Grand Slam magic to make semis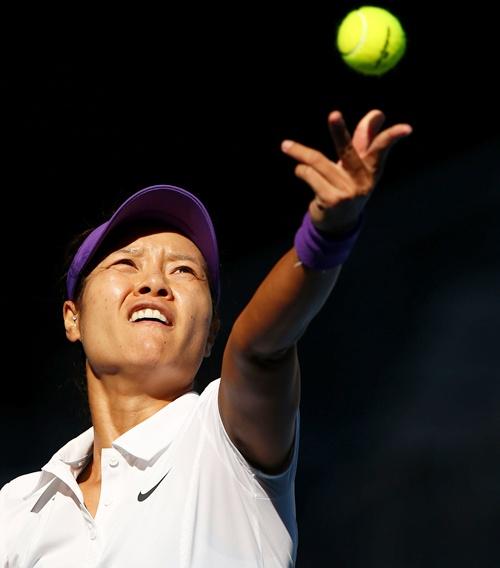 Winning Asia's first Grand Slam singles title became a burden that sapped the confidence out of Li Na, but the 30-year-old Chinese felt it come flooding back in reaching her third Australian Open semi-final on Tuesday.
Library prank sends Armstrong books to fiction section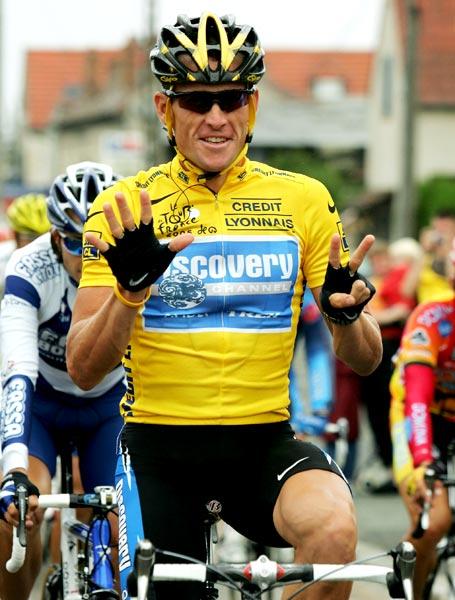 A prank note in an Australian library declaring that disgraced cyclist Lance Armstrong's books would be moved to the fiction section has gone viral on the Internet, with one commentator declaring: "Hell hath no fury like a librarian".
Top tennis stars demand increased dope tests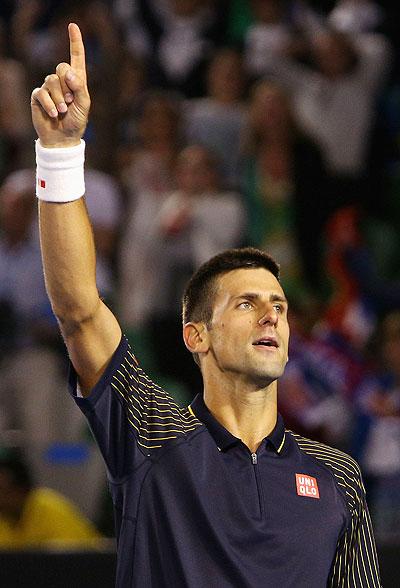 Novak Djokovic, Andy Murray and other leading tennis players calling for increased blood testing in tennis could get their wish in 2013 with the introduction of athlete biological passports to the sport.
UK Olympic swimmer Daley named 'hottest hunk' of the year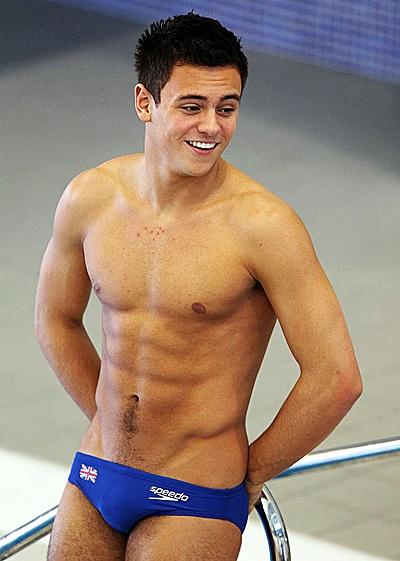 British Olympic swimmer Tom Daley's gruelling work-out regime seems to have paid off in more ways than one after coming top of Heat Magazine's annual 'Hottest Hunks' poll.
January 21, 2013
PHOTOS: Federer schools Raonic to reach last eight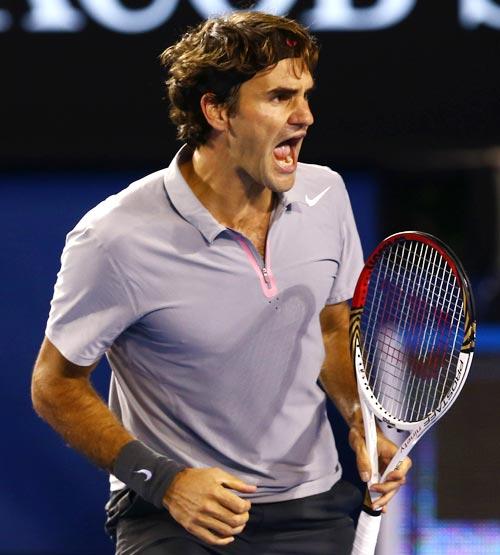 Roger Federer defused the 22-year-old Canadian's serve and held his own comfortably before shifting up the gears when necessary to race to a 6-4, 7-6, 6-2 victory in a little under two hours.
Do you think Hockey India League will bring back glory?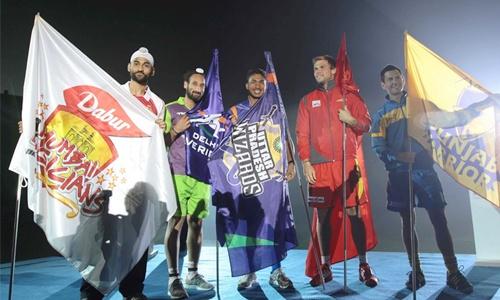 Indian hockey team captain Sardar Singh, who is leading Delhi Waveriders in the inaugural Hockey India League, said that the five-team HIL is a historical event and it would help in restoring the lost glory of the game.
Blissful marriage of love and tennis for China's Li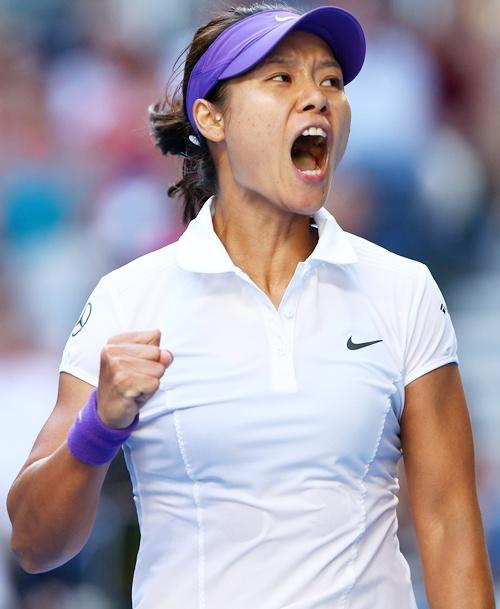 Silencing the voices of doubt that plague Li Na's mind has been mission impossible at times for coaches and her stoic husband Jiang Shan, but the 30-year-old Chinese appears to have finally found harmony on and off the court.
PHOTOS: Murray and Serena power into quarter-finals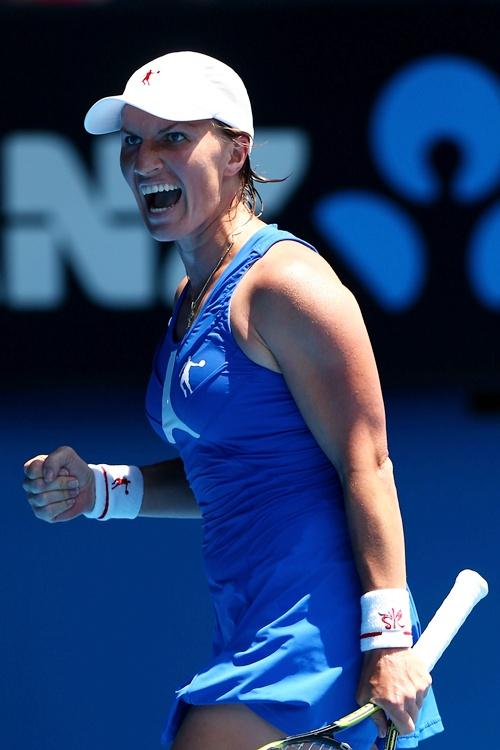 A resurgent Svetlana Kuznetsova stunned former World No. 1 Caroline Wozniacki in an absorbing encounter on Rod Laver Arena to reach the quarter-finals of the Australian Open with a 6-2, 2-6, 7-5 victory on Monday.
EPL: United denied by Dempsey goal, Chelsea beat Arsenal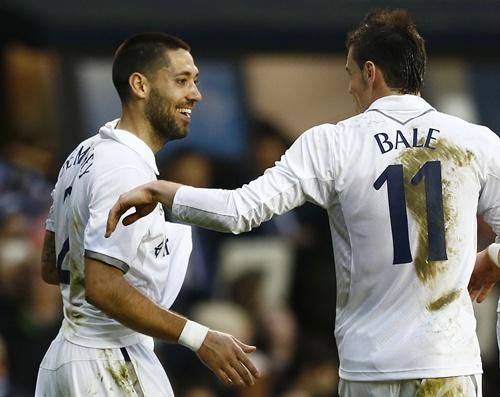 Manchester United received a taste of their own medicine as a last-gasp equaliser from Tottenham Hotspur's Clint Dempsey deprived the Premier League leaders of a valuable win on Sunday.
January 20, 2013
PHOTOS: Debutant Kiprop reigns in Mumbai Marathon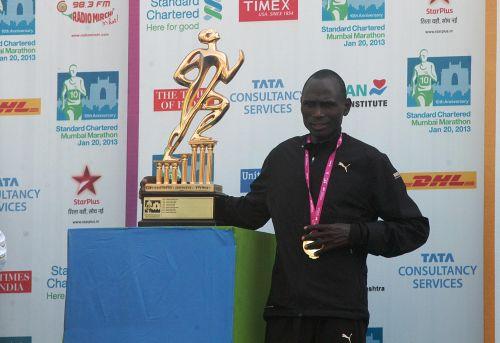 Photos of the Mumbai Marathon.
Australian Open: Easy wins for Sharapova, Ferrer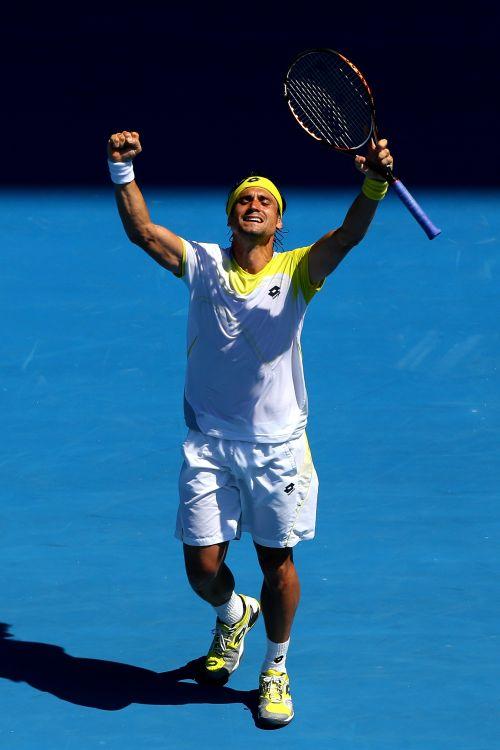 Fourth seed David Ferrer used all of his cunning and exploited Kei Nishikori's nagging knee injury to advance to the quarter-finals of the Australian Open with a 6-2, 6-1, 6-4 victory on Sunday.
January 19, 2013
For Armstrong, lifetime ban is 'death penalty'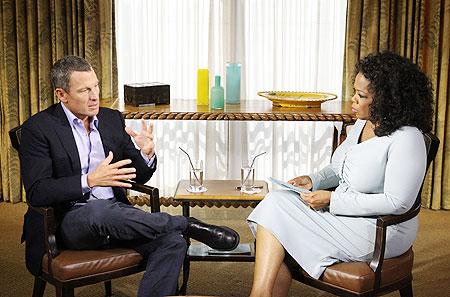 Lance Armstrong says he received the 'death penalty' for using performance-enhancing drugs and lying about it for over a decade, but the disgraced cyclist still harbours a strong desire to compete and hopes his lifetime ban will one day be lifted.
Aus Open Pix: Del Potro out; Federer breaks Aus hearts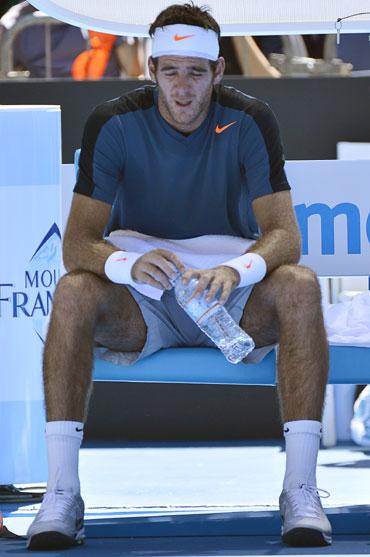 Juan Martin del Potro suffered the first real upset and Victoria Azarenka had a big scare, but Serena Williams and Andy Murray eased through challenging ties to reach the last 16 of the Australian Open on Saturday.
January 18, 2013
Premlata conquers summit of Mt Vinson in Antarctica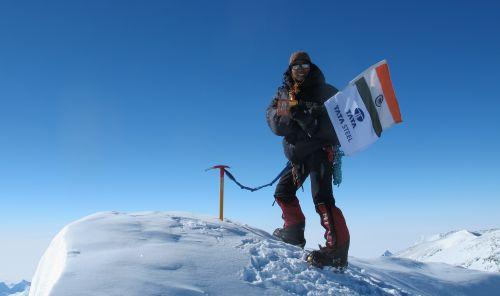 Premlata Agrawal, the oldest woman in India to have climbed Mt. Everest, has conquered Mt. Vinson in Antarctica in pursuit of the 'Mountaineering Challenge' of climbing the 'Seven Summits'.
Armstrong should suffer for his lies: Djokovic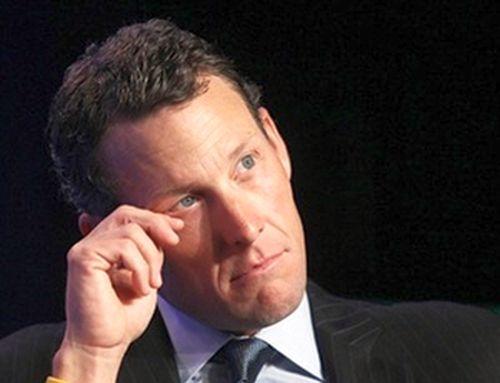 World tennis number one Novak Djokovic delivered a scathing verdict on Lance Armstrong's confession that he used performance-enhancing drugs, saying the American was a disgrace to cycling and should "suffer for his lies".
What Lance Armstrong actually said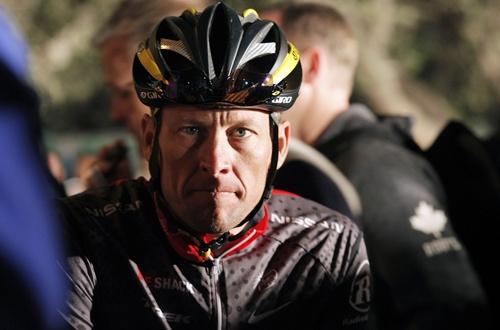 Lance Armstrong finally confessed to using performance enhancing drugs during his cycling career on Thursday, admitting he cheated to win all seven of his Tour de France titles.
Photos:Sharapova eclipses Venus, Djokovic cruises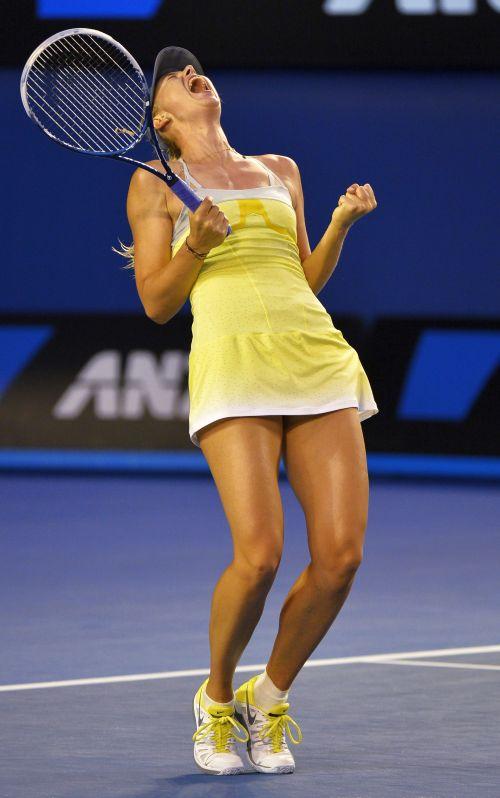 Maria Sharapova missed out on a third successive 'double-bagel' but humbled Venus Williams 6-1, 6-3 to charge into the fourth round of the Australian Open on Friday.
Incredulous Oprah sheds trademark warmth for Armstrong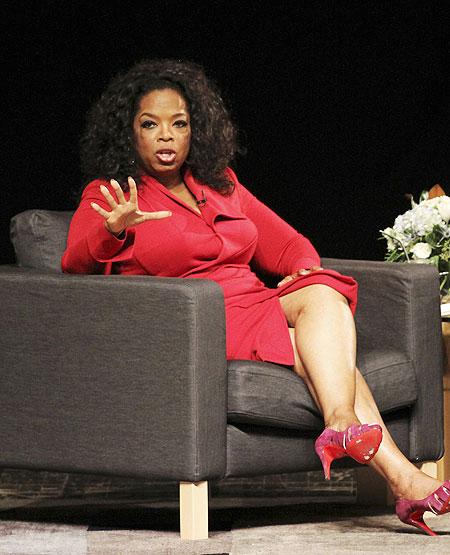 Incredulous, attentive and direct, Oprah Winfrey dug into the psyche of disgraced cyclist Lance Armstrong on Thursday, calling him out as a bully and a brazen liar after he admitted to years of systematic doping.
'Disappointed' Livestrong still grateful to Armstrong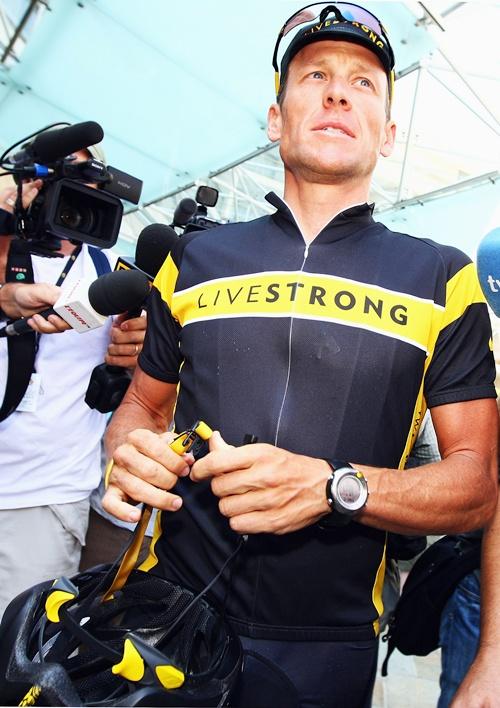 The cancer foundation set up by Lance Armstrong said they were 'disappointed' with the former cyclist's admission of doping but remained grateful to him for his work battling the disease.
In Armstrong's Austin, beer-fueled disappointment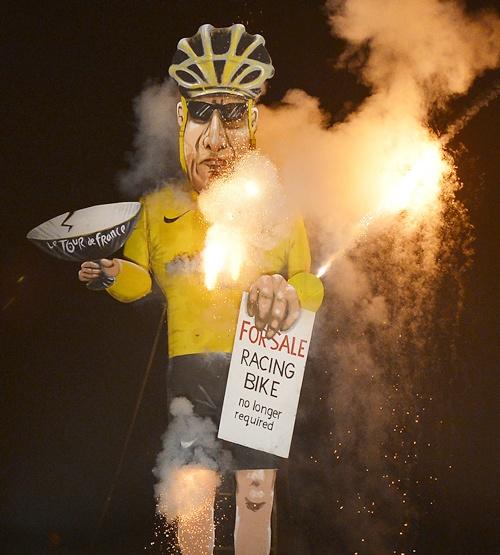 At a bike shop in a hilly area of Austin, local cyclists gathered on Thursday over beer, wine and pizza to watch disgraced cyclist and Austinite Lance Armstrong confess to Oprah Winfrey that he used performance-enhancing drugs.
Kobe Bryant voted to record 15th straight All-Star start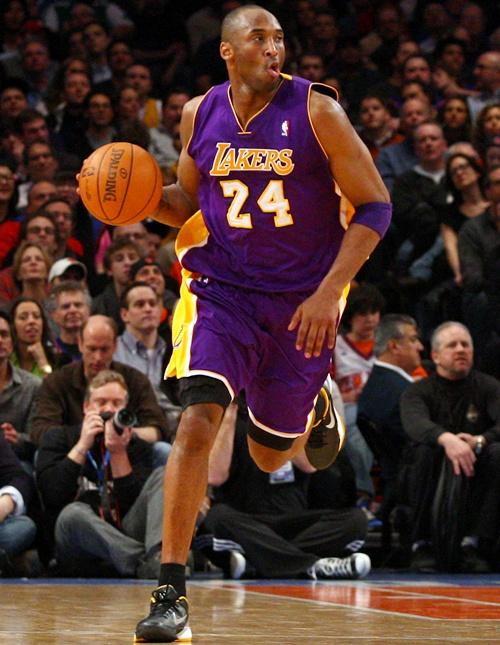 Kobe Bryant was voted to an NBA-record 15th consecutive All-Star start on Thursday, leading the votes despite the sluggish start to the season by his Los Angeles Lakers (17-21).
Bundesliga needs Gaurdiola's charisma: Rummenigge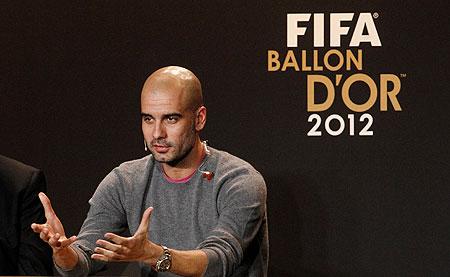 Coach Pep Guardiola, who will take charge of Bayern Munich next season, was convinced by the overall image of the German club and not lured by cash, Bayern CEO Karl-Heinz Rummenigge said on Thursday.
Not possible to win without doping: Armstrong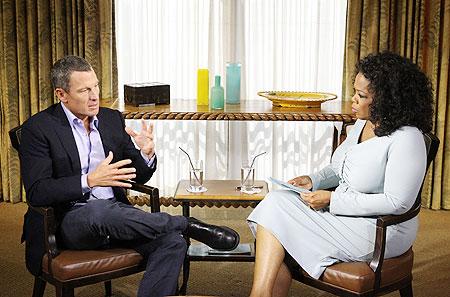 The much anticipated interview of disgraced cyclist Lance Armstrong started with business like approach. Without wasting much time Armstrong admitted to doping on Oprah Winfrey talk show.
January 17, 2013
Suarez admits dive but says is picked on by media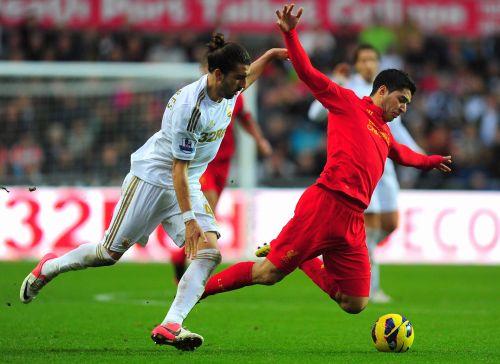 Controversial Liverpool striker Luis Suarez believes he is picked on by the British media but admits that he did dive earlier this season in a Premier League match.
First Look: Shakira-Pique host online baby shower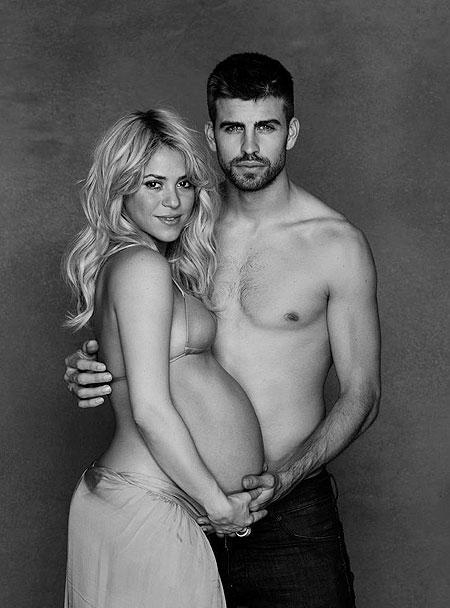 Shakira and her boyfriend Gerard Pique are inviting their families and pals to join an online baby shower to benefit underprivileged children.
Ambitious Bayern hand the reins to Guardiola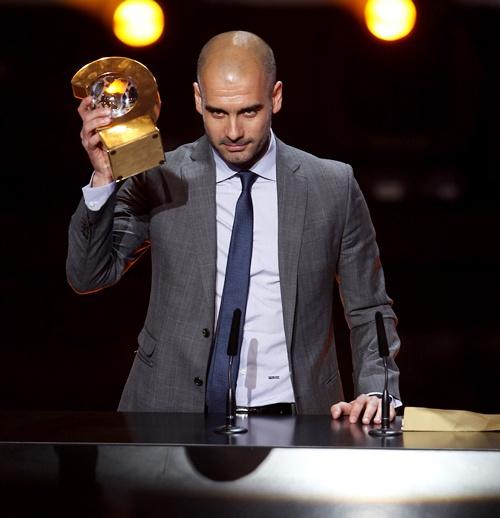 Bayern Munich have underlined the scope of their ambition by announcing the appointment of spectacularly successful former Barcelona coach Pep Guardiola to replace Jupp Heynckes from the end of this season.
Badminton ranking: Saina rises to 2nd, Kashyap in top 10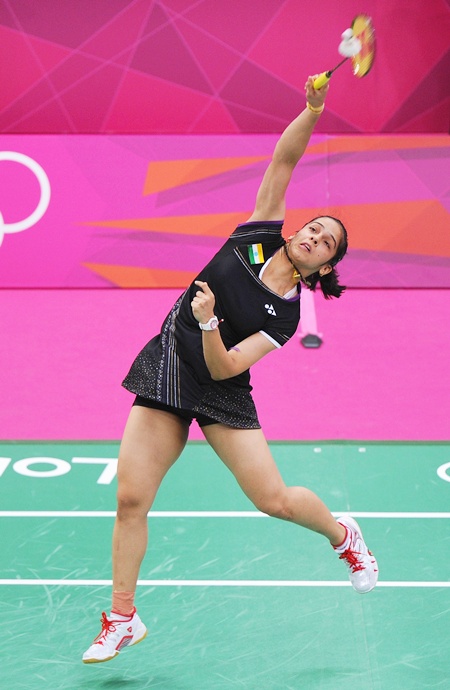 Olympic bronze-medallist Saina Nehwal attained a new high as she climbed to a career-best second in the latest Badminton World Federation (BWF) rankings released on Thursday.
Doping row: Armstrong says it's up to viewers to judge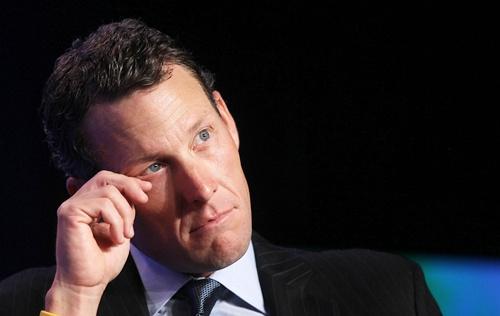 Disgraced cyclist Lance Armstrong has claimed it's up to the viewers to judge how candid he was during his no-holds-barred chat show with Oprah Winfrey following reports that the American wasn't contrite while confessing to doping in the show.
EPL: Southampton stun Chelsea with fightback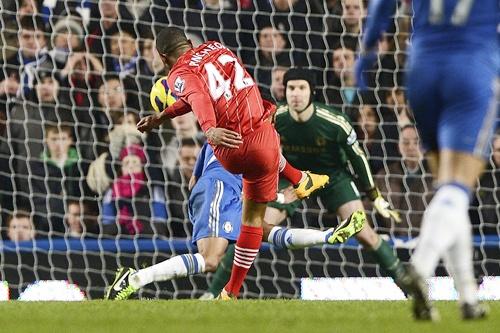 Chelsea's fading Premier League title hopes suffered another unexpected blow when Southampton fought back from 2-0 down to draw 2-2 with the European champions on Wednesday.
FA Cup: Arsenal, Man United sneak replay wins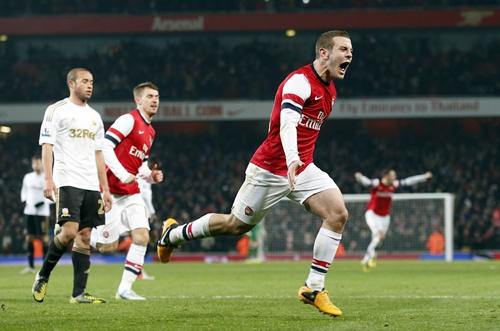 Jack Wilshere's late strike gave Arsenal a 1-0 FA Cup third-round replay win over Swansea City and Wayne Rooney's first goal in over a month earned Manchester United a 1-0 victory over West Ham United on Wednesday.
World awaits Armstrong 'confession'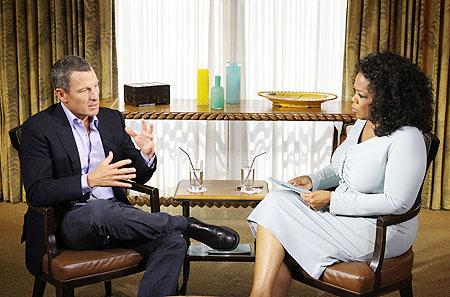 A road to redemption, or a path to prison? The jury is still out on exactly what Lance Armstrong's interview with Oprah Winfrey will mean for the disgraced cyclist.
Aus Open: Federer, Serena, Murray march on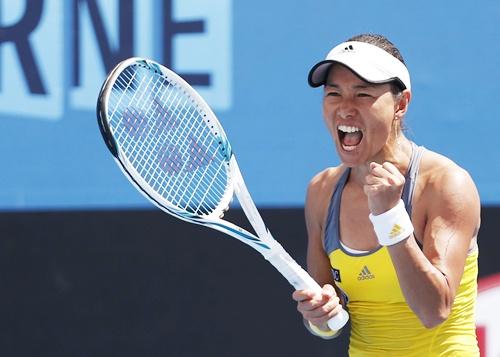 Images from the second round matches played at the Australian Open on Thursday.
January 16, 2013
PHOTOS: Ruthless Djokovic, Sharapova lift Melbourne Park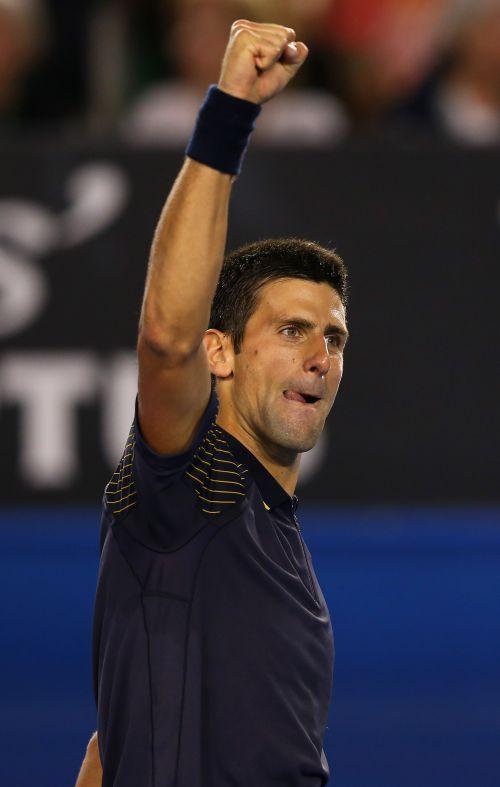 Novak Djokovic and Maria Sharapova scorched into the third round of the Australian Open with displays of ruthless dominance on Wednesday to bring some much-needed pizzazz to the main showcourts.
For Armstrong, legal headaches could worsen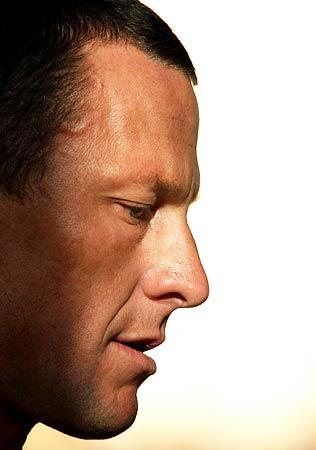 An admission by Lance Armstrong that he used performance-enhancing drugs during his cycling career could create new legal headaches for the former seven-time Tour de France champion, according to legal experts.
Oprah milking money with ads over Armstrong interview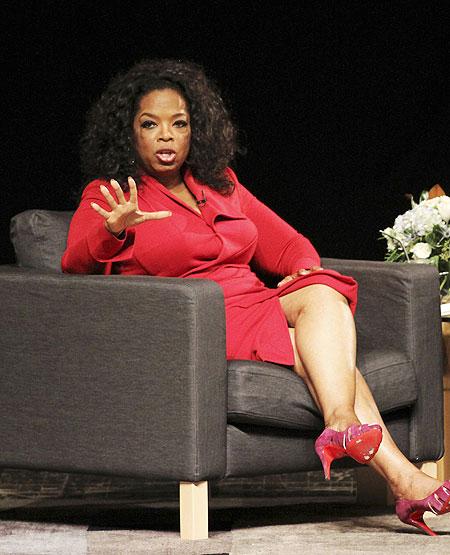 Oprah Winfrey's cable network OWN is close to selling out advertising time at premium prices for the highly anticipated televised doping confession by former cycling champion Lance Armstrong, a senior network executive said.
PIX: Drama unfolds as Somdev goes down fighting at Oz Open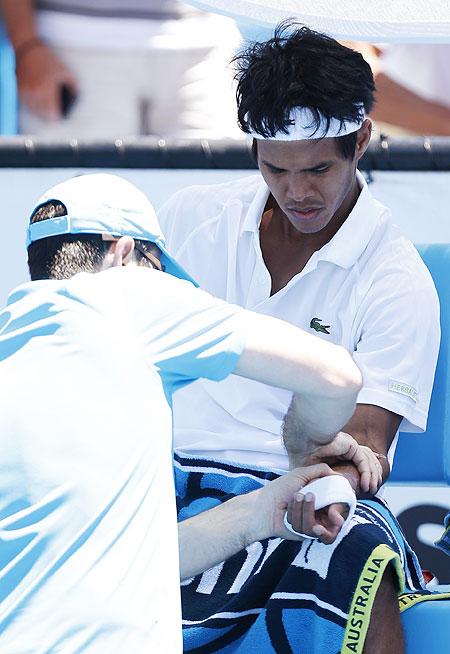 Images from the Australian Open matches played in Melbourne Park on Wednesday.
Armstrong may face jail after doping admission on Oprah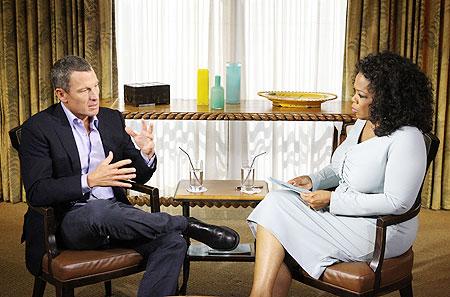 Lance Armstrong could face the prospect of jail time and the repayment of millions of dollars following his reported admission that he used performance-enhancing drugs during his cycling career, legal experts said.
January 15, 2013
South Australia govt to sue Armstrong after dope admission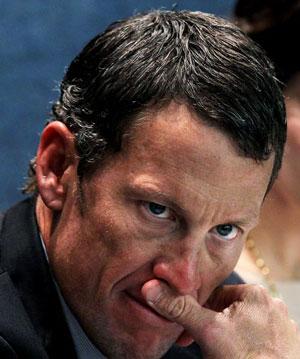 Stories in the fallout of Lance Armstrong's doping confession.
PIX: Date-Krumm oldest woman to proceed at Aus Open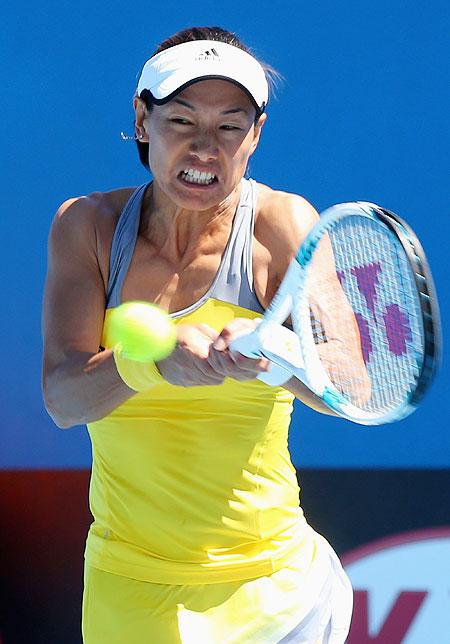 Images from the Australian Open matches played at Melbourne Park on Tuesday.
Real under more pressure than United: Ronaldo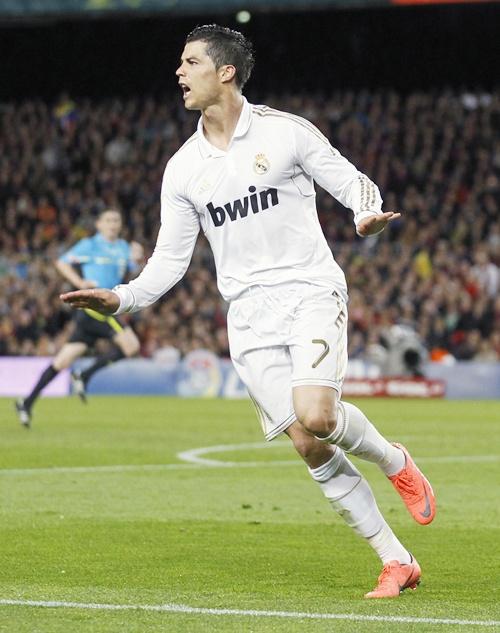 Real Madrid's anxiety to win a 10th European Cup puts them under greater pressure to succeed than Manchester United when they meet in the last 16 of the Champions League, Cristiano Ronaldo said on Monday.
Aus Open odd balls: Murray gets fans all vocal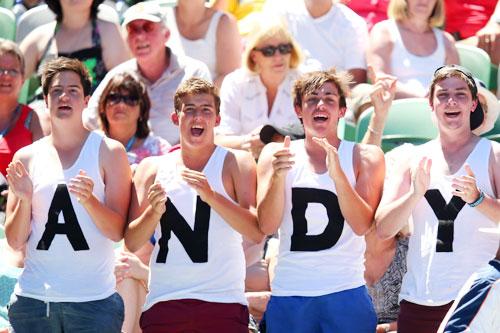 Australia's traditional love of the underdog and admiration for sporting battlers garnered plenty of support for Briton Andy Murray during his long wait for Grand Slam success.
January 14, 2013
What to do and what not to before Mumbai Marathon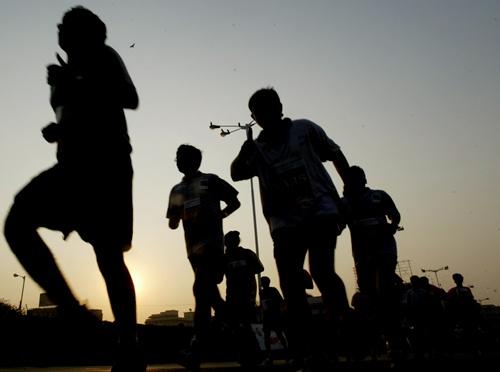 With the Mumbai Marathon just six days away, Daniel Vaz, the certified fitness professional and coach of Nike Run Club, says though the last few days is like a recovery week, for people who were, for various reasons, too busy to train there's still a chance to finish the race.
PHOTOS: Manchesters look strong for the title, for now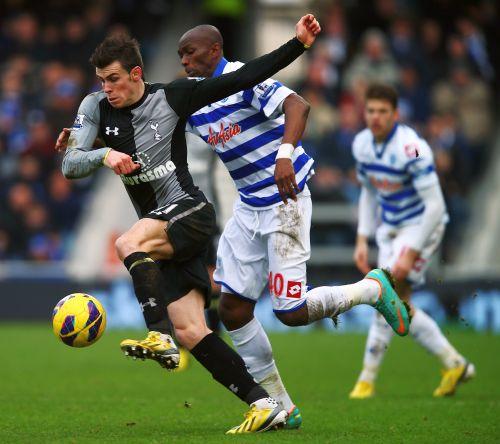 reviews the weekend action in the English Premier League.
Running gives them a high!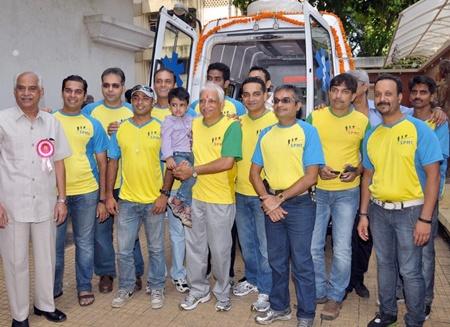 As Mumbaikars prepare for the Standard Charted Mumbai Marathon, discovers that running is a way of life not only for competitive athletes, but many others as a way of balancing their lives.
Aus Open odd balls: Is Dimitrov Sharapova's new flame?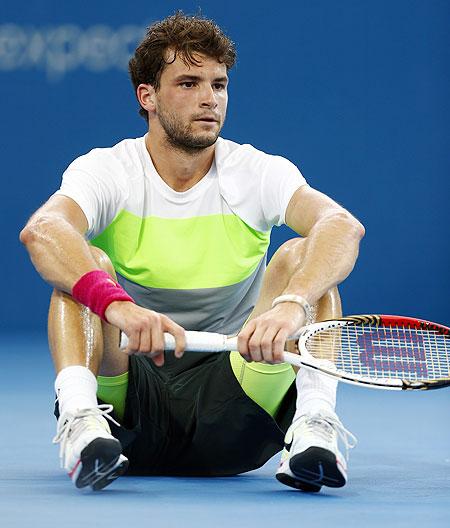 Who is up to what outside the courts of Melbourne Park at the Australian Open? Find out here!
The sexiest female tennis players at the Australian Open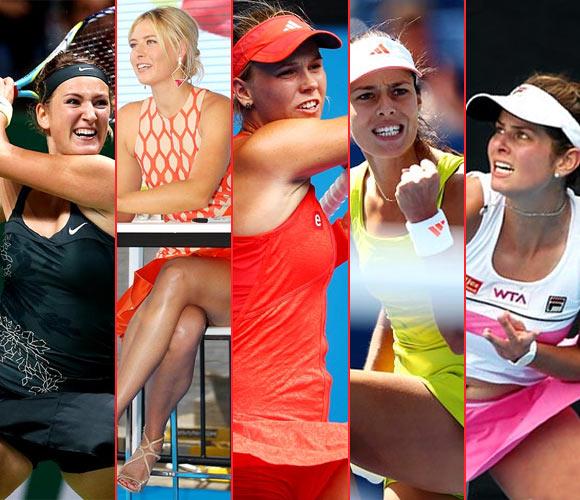 A look at the some of the sexiest female players who will compete at this year's Australian Open.
Aus Open Pix: Djokovic wins, Sharapova serves double bagel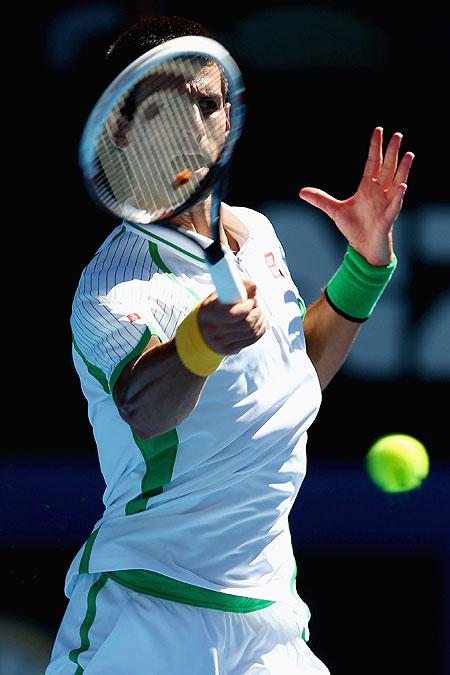 Images from the matches played at the Australian Open on Monday.
EPL: Manchester duo dominate rivals on Super Sunday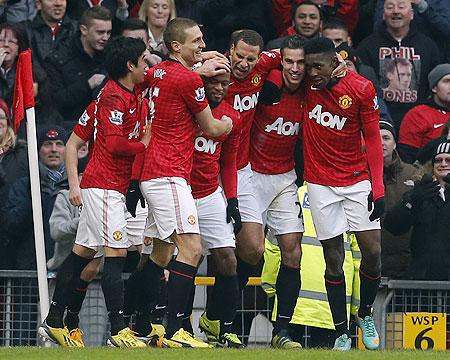 Images from the EPL matches played on Sunday.
January 12, 2013
Revolt is a huge step forward for Indian tennis: Somdev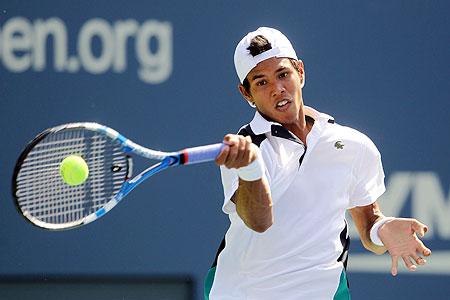 Somdev Devvarman has asserted that their collective refusal to play in Davis Cup does not potray India and its tennis players in bad light and the "revolt is one of the most remarkable things" that has happened in Indian sport.
Serena's goal is just to do the best as Aus Open beckons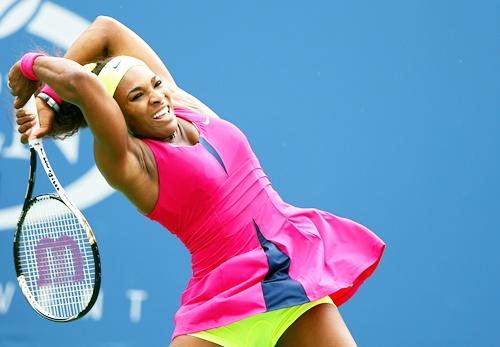 Serena Williams has a simple plan as she enters the twilight of her career. One tournament at a time. Oh, and have some fun.
Everyone wants to take your position at the top: Azarenka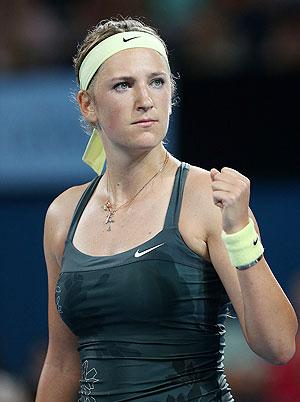 Victoria Azarenka will carry her World No 1 ranking with pride in the defence of her Australian Open title, but knows she faces a grim task preventing Serena Williams seizing both.
Administration is a problem in Indian sports: Somdev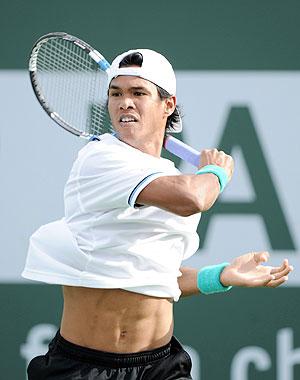 Indian tennis star Somdev Devvarman, who is leading a players' revolt against the All India Tennis Association (AITA), has lambasted the body and called it 'unprofessional' and 'unethical' for snubbing the rebel group.
Murray focused on more Grand Slam success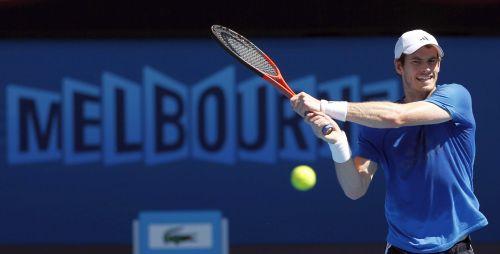 Achieving a lifetime goal can leave some players content but may also blight their ambition. For Andy Murray, however, nothing could be further from the truth.
Van Persie and Suarez set for Old Trafford shoot-out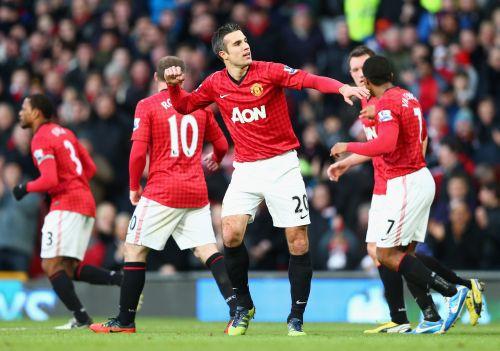 Robin van Persie and Luis Suarez's tussle at the top of the Premier League goalscoring charts continues at Old Trafford on Sunday as leaders Manchester United take on Liverpool in one of the season's most keenly-anticipated fixtures.
January 11, 2013
India backtracked on passport policy: Amritraj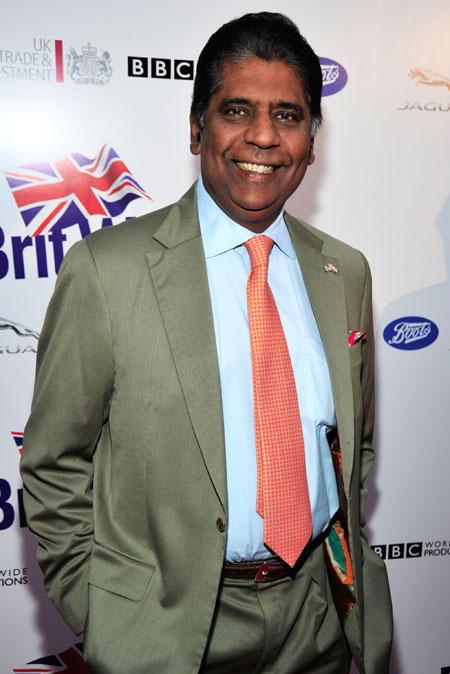 The Indian sports ministry backtracked on plans to ditch the questionable passport rule that has blocked Prakash Amritraj's return to Davis Cup action, the player's father and former tour player Vijay Amritraj said.
Are Chelsea fans done with under-performing Torres?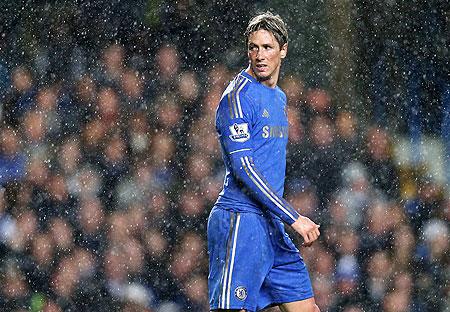 Chelsea fans turned on Fernando Torres for the first time during the Capital One (League) Cup semi-final first leg defeat by Swansea City and the vultures are starting to circle above the misfiring Spain striker's head.
Djokovic bids to extend Melbourne Park supremacy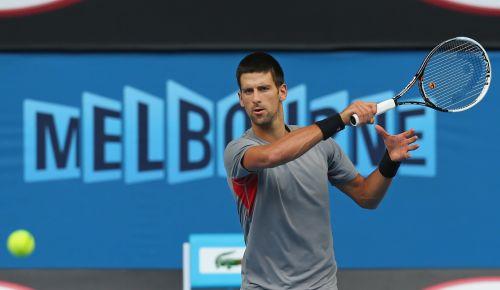 Defending champion Novak Djokovic returns to the Australian Open seeking his third consecutive trophy at Melbourne Park, where memories of last year's gut-wrenching final against Rafa Nadal still linger around Rod Laver Arena's blue centre court.
January 10, 2013
PHOTOS: Radwanska soars in Sydney, Ferrer struts in NZ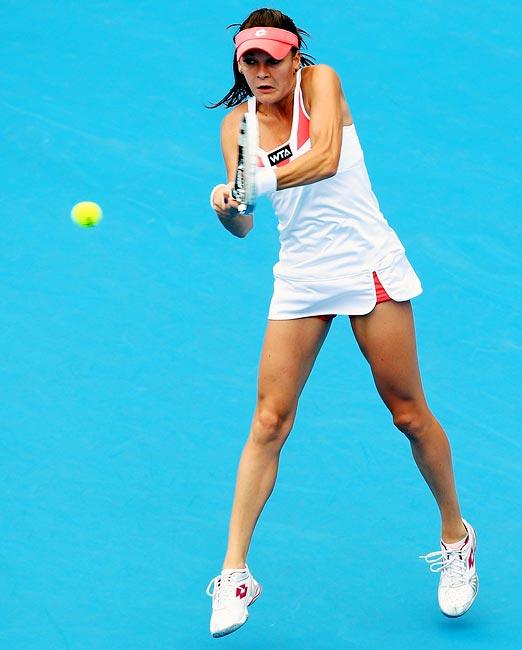 Agnieszka Radwanska needed eight match points to finish off Li Na on Thursday but confirmed her fine pre-Australian Open form by maintaining her perfect start to the year and reaching the final of the Sydney International.
Deja vu for 'cold' Sharapova in Melbourne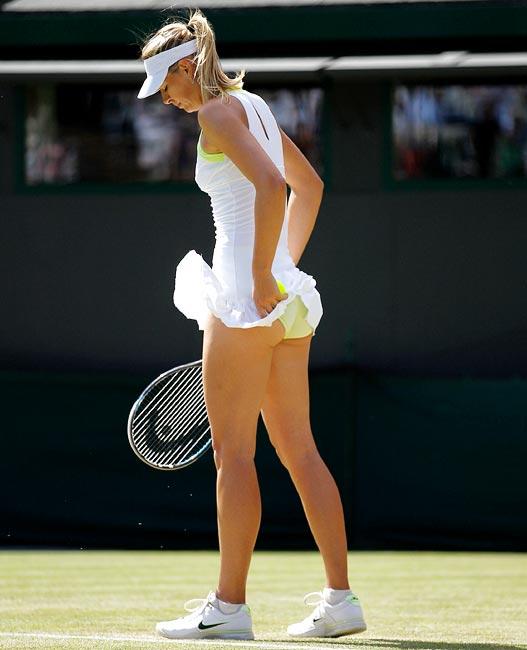 World number two Maria Sharapova will doubtless be anxious to settle a few scores at the year's first major -- the Australian Open.
January 09, 2013
I-League: Yakubu brace saves Mumbai FC blushes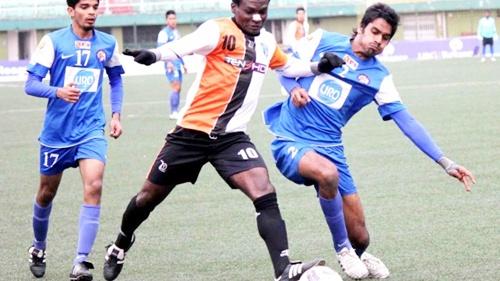 United Sikkim Football Club conceded yet another last minute goal and Yusif Yakubu yet again turned out to be Mumbai FC's saviour as the two teams split points after a 2-2 draw at Paljor Stadium, Gangtok, on Wednesday.
January 08, 2013
PHOTOS: Messi named world's best player again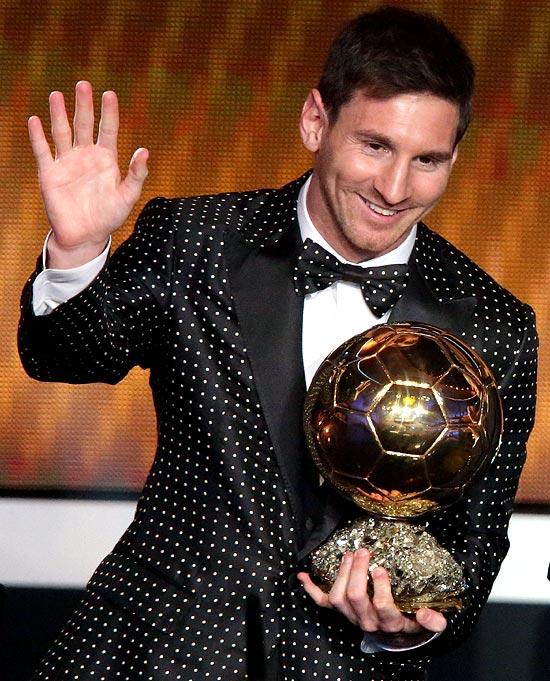 Lionel Messi, still only 25, was named the world's best player for the fourth time in a row on Monday after a year in which finally produced his best form for Argentina as well as Barcelona.
Saina's on-court performances inspire me: Sindhu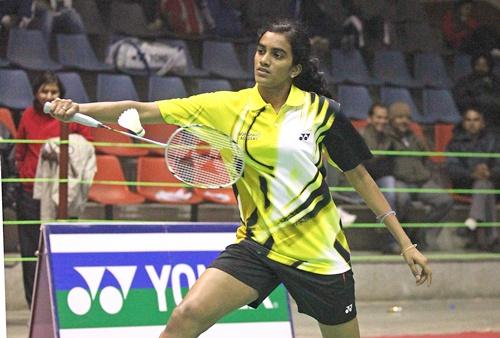 India's rising badminton star P V Sindhu, who made headlines after her win over Olympic gold medallist Li Xuerui, draws inspiration from Saina Nehwal's on-court performances and wants to be as successful as the World No. 3 some day.
January 05, 2013
I-League: Chidi hat-trick helps EB thrash Salgaocar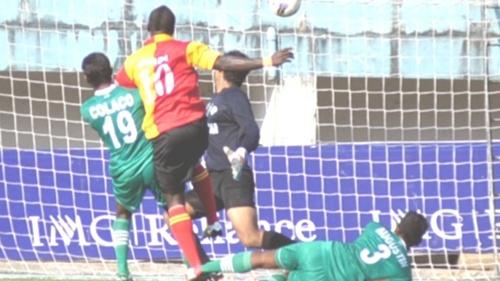 Edeh Chidi scored a hat-trick to power East Bengal to a spectacular come-from-behind 4-1 victory over Salgaocar in a 13th round I-league encounter at the Duler ground, in Goa on Saturday.
Family, practice leave Federer ready for another Slam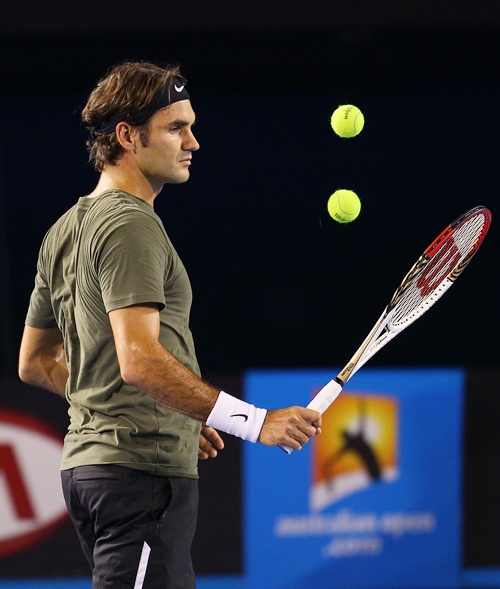 Weeks of practice and family time have left Swiss maestro Roger Federer fit and refreshed ahead of what the 17-times major winner believes could be an unpredictable Australian Open in the absence of old foe Rafael Nadal.
January 04, 2013
I-League: Carlos's brilliance takes Prayag past Dempo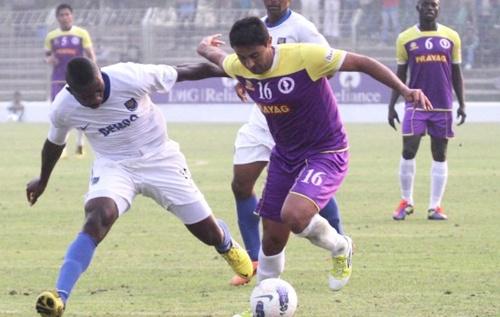 A world-class finishing from the World Cupper Carlos Hernandes helped Prayag United return to winning form by beating the league-leaders Dempo SC 1-0 in the 14th round of the I-League at the Municipal Stadium in Kalyani, Kolkata on Friday.
Soccer transfer talk: Juve to sign Llorente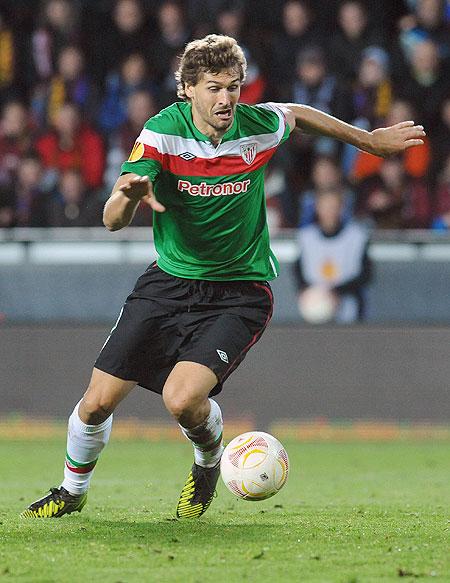 Italian champions Juventus have informed Athletic Bilbao that they will start talks with the La Liga club's Spain striker Fernando Llorente with a view to signing him, Bilbao said on Thursday.
January 03, 2013
EPL transfers: Newcastle's Ba on way to Stamford Bridge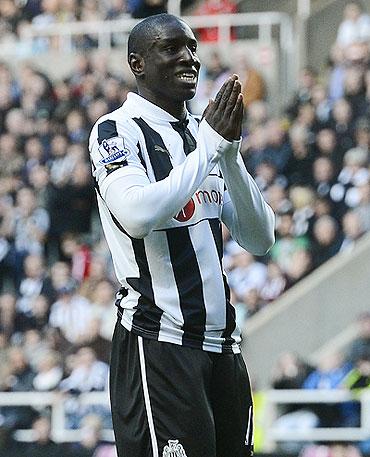 European champions Chelsea have been given the blessing of Newcastle United manager Alan Pardew to sign Senegal striker Demba Ba after his release clause was triggered on Wednesday.
EPL: Wright-Phillips gives Chelsea the blues; Reds win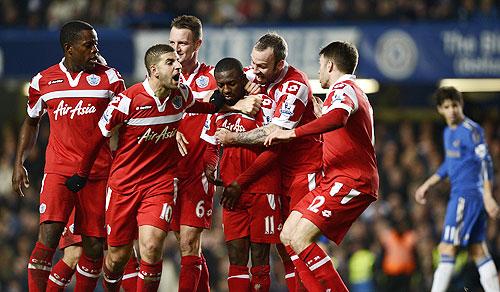 Images from the EPL matches played across England on Wednesday.
January 02, 2013
Photos: Bhupathi's daughter Saira debuts at Chennai Open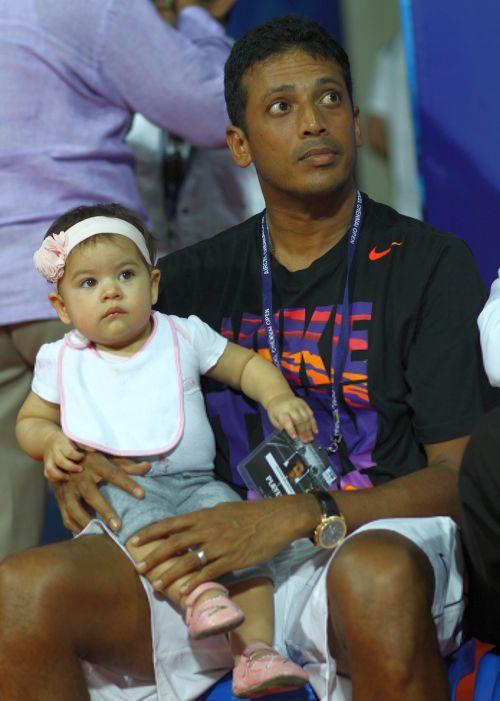 Mahesh Bhupathi was spotted with his daughter Saira enjoying the action on day two of the Chennai Open 2013.
EPL Photos: Arsenal held, United march on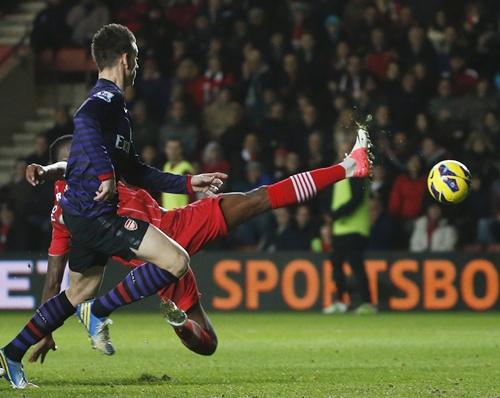 A new year is born but Arsenal still frustrate their fans after summing up the season by beating Europa League combatants Newcastle United 7-3 at the weekend and then needing an own goal to draw 1-1 at lowly Southampton.
January 01, 2013
EPL preview: Man City have tough task in New Year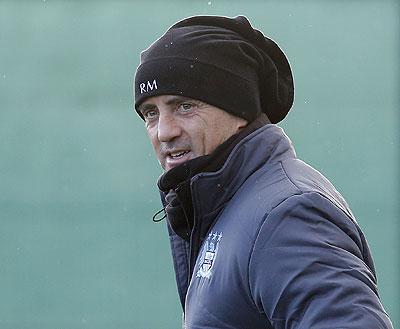 Champions Manchester City go into 2013 facing a daunting seven-point deficit on Premier League leaders Manchester United and a testing encounter against stubborn Stoke City on Tuesday.
Glory for Spain and Messi but problems never far in 2012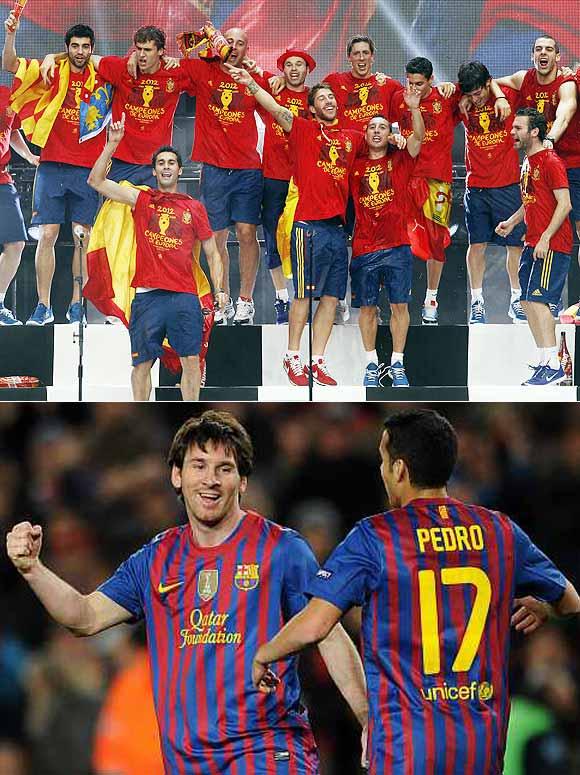 Spain's glorious third successive triumph in a major tournament and individual goal scoring brilliance from Argentine Lionel Messi will be remembered as soccer's golden hallmarks of 2012.
Archives
January - December 2012
|
January - December 2011
|
May - December 2010
|
April 2010
|
March 2010
|
February 2010
|
March 2010
|
April 2010