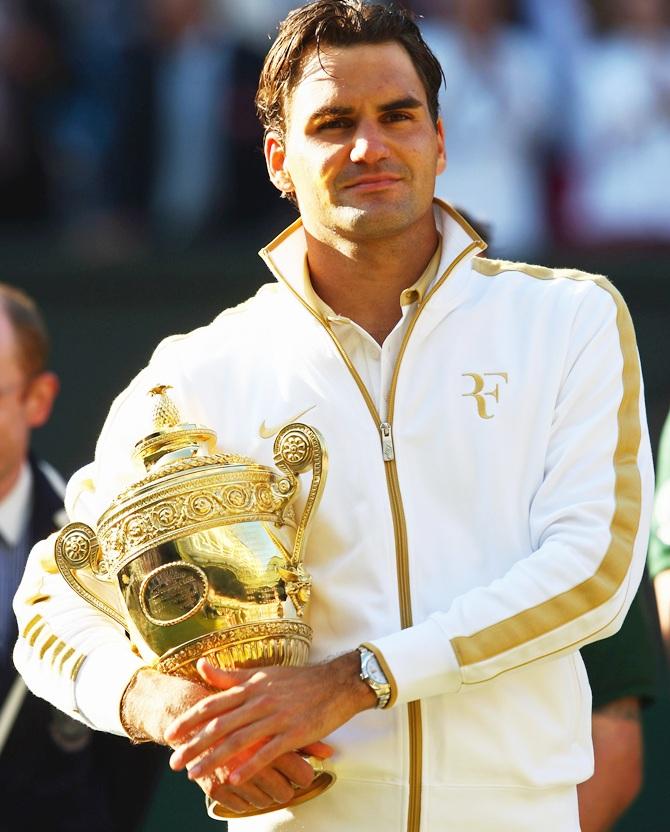 beat Roddick (US) 5-7, 7-6(6), 7-6(5), 3-6, 16-14
After losing an epic to Nadal the previous year, second seed Federer fought off a gallant Roddick in another absorbing classic to win his sixth title at the All England Club.
The final set was a mesmerising contest with Roddick holding serve 10 times to stay alive before relenting.
At 27, Federer edged ahead of American Sampras to stand alone as the winner of 15 grand slam titles.