Home > India > Sports > News > Report


Sania Mirza's 'brother from another mother'

March 09, 2010 17:21 IST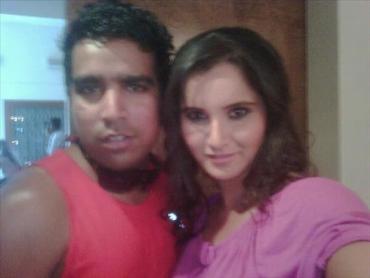 Indian tennis ace Sania Mirza [Images] posted this picture on her Twitter page.
"Me and manzy..my borther from another mother:)"
"Which means he's like my brother:)" she wrote on her Twitter page (http://twitter.com/mirzasania). 
Sania is battling injuries and hopes to make a comeback for the Commonwealth Games [Images], in Delhi [Images] in October.
"My main goal now is probably going to be the Commonwealth and the Asian Games because these events are the most important thing at the moment. Especially with Commonwealth Games being in India [Images], it makes it all the more important", said Sania on Tuesday.
Photograph courtesy: Sania Mirza on twitter