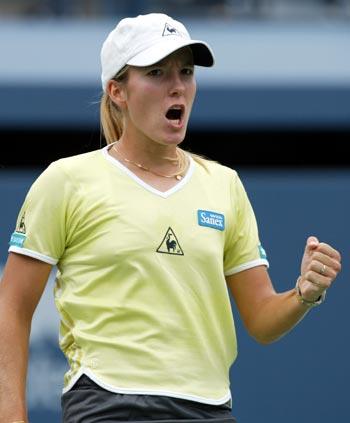 The time away from tennis has helped Justine Henin "grow up" as an individual and the former world number one is confident she is returning to the tour a better player.
Seven-times grand slam champion Henin announced her comeback to the women's tour in September after a 15-month absence and the Belgian will kick off her preparation for the Australian Open at next month's Brisbane International.
"I believe I can be a better player, I believe I can use my experience more than in the past," she told the Brisbane event's website.
"It's been a great experience to go out of the tennis world for 18 months and to come back because I feel I grew up.
"I really needed to come out of this bubble. The tennis world is a small world. There are so many things around that and I never realised that before.
"To come back to my passion, to what I love so much, after this part of my life is such a great feeling.
"I'm 27, now I just want to live my second career differently to how I did in the past."
Henin won 41 WTA Tour titles and over $19 million in career prize money before quitting professional tennis.
The 2004 Australian Open champion is a wildcard in Brisbane, Sydney and Melbourne before the season's first grand slam.
"When you are into (playing tennis at) 200 per cent you have no time to realise it.
"You are too involved all the time and all this time off helped me to realise everything I achieved.
"What I can say is I know myself much better and that's the most important thing.
"Of course I will need some time to be 100 per cent to be the level I was when I stopped my career but I'm ready to live anything here," she added.