Retirement is a dirty word for Australian tennis star Lleyton Hewitt, and he can't wait to launch his summer campaign on Saturday at the Hopman Cup in Perth after reviving his career in 2009 under former junior doubles partner Nathan Healey.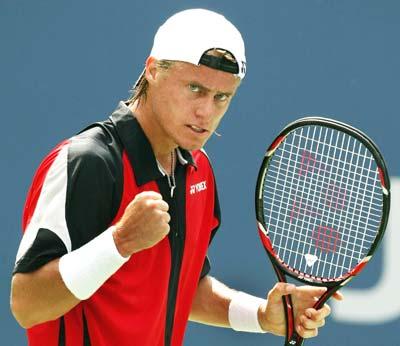 After parting ways with champion coach Tony Roche, Hewitt slashed his ranking from 109th in February to a year-ending No 22 with Healey full-time in his courtside box.
The pair has lofty ambitions for Hewitt's 13th full season on the ATP Tour.
"I'd love to get back into the top five as soon as possible," the Sydney Morning Herald quoted Hewitt, as telling fans on his personal website.
"Obviously the four majors for us is the priority. The Australian Open and Wimbledon are probably not only mine but also Nathan's favourite two tournaments, so it'd be great to do well at those two tournaments and have a shot at those," he added.
"The Australian summer is obviously the main priority, trying to get ready for the Hopman Cup and then obviously Sydney leading into the Australian Open in Melbourne. That's where we want to get the damage done," he said.
Now based in the Bahamas, Hewitt has spent the past five weeks in Sydney training hard with Healey and conditioner Nathan Martin and says he's enjoying the new coaching arrangement after two years with Roche.
Like fellow 28-year-old Roger Federer, Hewitt is a young veteran these days but has no plans of retiring any time soon after making an impressive comeback this year from career-saving hip surgery in August 2008.
"He's got another two or three years on tour and I would like to think that by the middle of the year he'd be knocking on the door of the top 10," Hewitt's manager David Drysdale said.