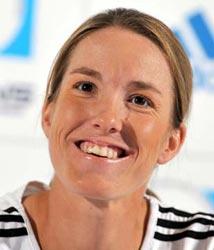 Former world number one Justine Henin is set to play in next month's Sydney International after being granted a wildcard by organisers.
Henin, who announced her comeback to the women's tour in September after a 15-month absence, makes her return in Brisbane in early January before playing in the Sydney tournament as part of her preparations for the Australian Open the following week.
The 27-year-old Belgian, a seven-times Grand Slam champion, is the winner of 41 WTA Tour titles and over $19 million in career prize money. She won the Sydney tournament in 2004, 2006 and 2008.