Home > India > Sports > First Look


German players leave footprints at Euro

June 14, 2008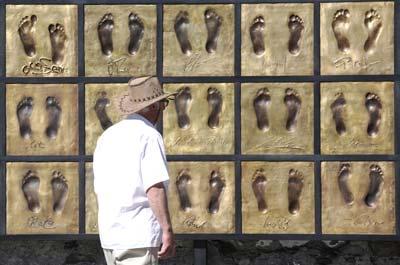 A man looks at a sculpture bearing German national football team players' footprints in Ascona, Switzerland [Images].
- Can Germany prove these 'oracles' wrong?
Sculptor Stephan Schmidling made the prints in bronze.
The next game Germany [Images] will play against the team of Austria in Vienna Austria, in their third game in Group B football match of the Euro 2008 [Images] championships.
Photograph: Getty Images