Home > India > Sports > First Look


IOC chief Rogge concerned after torch protests

April 07, 2008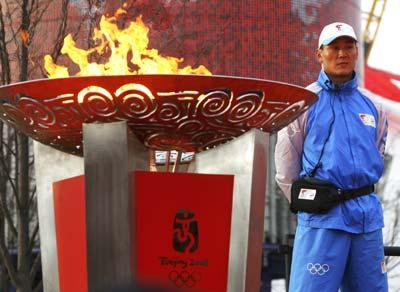 International Olympic Committee President Jacques Rogge said on Monday he was "very concerned" after protests disrupted the Olympic torch relay in London.
"I'm very concerned with the international situation and what's happened in Tibet," he said in a speech to the Association of National Olympic Committees in Beijing.
"The torch relay has been targeted. The IOC has expressed serious concerns and calls for rapid, peaceful resolution in Tibet."
Thousands of protesters waving Tibetan flags and shouting "Shame on China" disrupted the torch's marathon relay through London on Sunday, billed as a journey of harmony and peace ahead of the Beijing Olympics in August.
Photograph: Getty Images