Home > Sports > Stars We Spotted


Spotted: Jack Charlton in Manchester United

January 10, 2007

Reader Jo K Alapatt sent us this picture from Bangalore.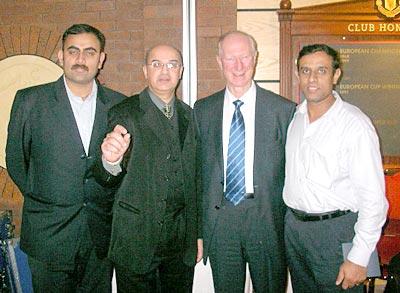 'I am working with RelQ Software Pvt Ltd as the Sales Support Manager-Global, early December we had participated with the EuroSTAR Software testing conference which is basically an event that happens every year in one city of Europe. This year it happened at Manchester in UK. We all had a Gala Dinner and a get-together at the Manchester United Ground where we had the opportunity to meet with Mr Jack Charlton, the legendary footballer, who was a part of the World Cup-winning team in 1966. I have also got his autograph and had an opportunity to take a photo with him,' writes Jo.
If you encounter your favourite cricket/sports personalities, send us your photograph on sportsdesk@rediff.co.in. We will feature the best images right here on Sports or Rediff Cricket.