Home > Sports > Stars We Spotted


Diva with India's fastest man

September 27, 2006

We recently launched a new feature where we post images of world sportsmen contributed by you Dear Readers.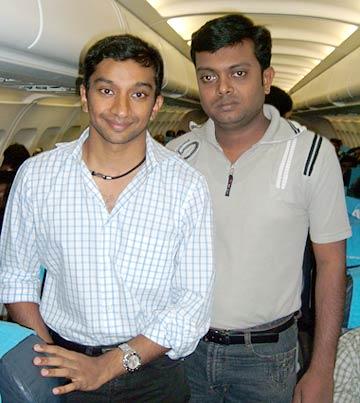 If you encounter/meet/see cricketers or sports personalities and photograph them, please scan the photographs and mail the pictures to us. We will feature the best images right here on Cricket or Rediff Sports.
Reader Diva C sent us this picture from Coimbatore.
'It was a thrilling experience for me posing with the fastest Indian. I happened to meet him in the flight (Mumbai-Coimbatore). This photo was taken inside the aircraft.' writes Diva.
So rush those photographs to us!


What do you think about the story?








Read what others have to say:





Number of User Comments: 1








Sub: Fastest Indian

A pity that being so famous Kartikeyan's name was missing!!!


Posted by Adhitya






Disclaimer