Home > Sports > Stars We Spotted


Nandita spotted Sania Mirza in New York

October 20, 2006

We recently launched a new feature where we post images of world sportsmen contributed by you Dear Readers.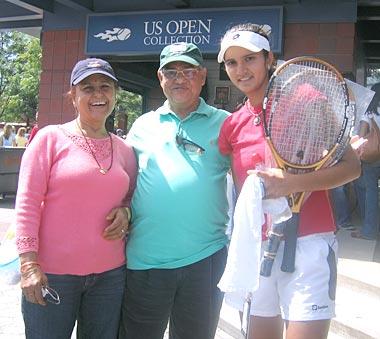 If you encounter/meet/see cricketers or sports personalities and photograph them, please scan the photographs and mail the pictures to us. We will feature the best images right here on Cricket or Rediff Sports.
Reader Nandita sent us this picture from New York.
She (not in photograph) met India's tennis sensation Sania Mirza at the Flushing Meadows on September 4, 2006. Nandita's parents are seen in the picture along with Sania, who posed for the picture after losing her mixed doubles match.
"Better luck next time Sania... way to go girl...," writes Nandita.
So rush those photographs to us!