Home > Sports > Message Board


August 12, 2004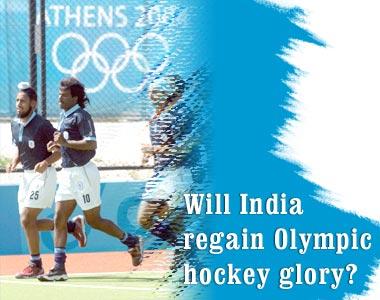 India is the most successful nation in men's Olympic field hockey history, having won eight gold medals, one silver and two bronze.
The country was dominant between 1928 to 1956, when they won six consecutive gold medals. The seventh came in 1964 and the last one in 1980. After that it has been a dismal showing at the Games, with the team finishing seventh in the last Olympics at Sydney in 2000.
During the last four years, the team has undergone several changes, the latest in the link being sacking of chief coach Rajinder Singh just before the team's departure for Athens.
Germany's Gerhard Rach is assigned the task of helping India regain lost glory.
"Like Brazil in soccer, India's place is at number one in hockey," Rach says.
Do you think our hockey team will win a medal at the Athens Games? Or will it be another heartbreaking performance?


What do you think about the story?








Read what others have to say:





Number of User Comments: 119








Sub: Hockey

We need more guys like Adrian in the team !!!!!!!!!!!!!!!


Posted by Abraham Falcao









Sub: HOCKEY

As it stands, it appears impossible for India to regain its status in international hockey. We have to aclamatize ourself to the fast hockey culture ...


Posted by Dr.S.G.GHANGREKAR









Sub: We need fighting sprit.

Of course, India is capable of regain its glory. There is no doubt about it.But there should be greater oppertunity for the youngsters to enter ...


Posted by Sunil Kumar









Sub: yes, it will for sure !

The boys have played well. The competition is stiff and hockey is a game in which even if you play well for the entire game, ...


Posted by Manpreet









Sub: INDIAN HOCKEY

Can our hockey management plan now for 2008 olympics?It should be done like a business venture.Plan and provide better team,infrastucture and training as done in ...


Posted by M.R.C.RAO






Disclaimer