Home > Sports > Message Board


July 09, 2003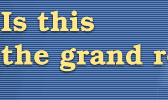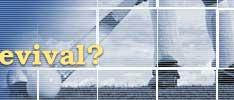 The Indian hockey team has won two tournaments involving four teams each in the space of about a month, one in Sydney, Australia, and the second in Hamburg, Germany.
While the triumphs should serve as a morale booster ahead of the Champions Trophy in August, the Indian Hockey Federation and some of the key players in the side appear to be attaching too much importance to these victories.
Is the hype justified?
Yesterday's Message Board: Do you have a solution for Ayodhya?


What do you think about the story?








Read what others have to say:





Number of User Comments: 99








Sub: Hockey - Our Pride

Hockey is our national game and our pride. People who say that Indians are not up to the mark and that they don't like hockey ...


Posted by Shreya Daga









Sub: Coming Back

We can't say its a grand revival but definately indian boys are playing well. We may be running for bronze but beating pakistan with such ...


Posted by Pavitra









Sub: Revival of Indian Hockey

Yes, the Indian hockey is on revival, thanks to the juniors coming good at the senior level. Continuous International exposure at the junior level is ...


Posted by Dr. Praful Khurana









Sub: Is it the revival???

definetely the win against pakistan was great, but they should have with the same spirit in the previous match.still have a chance to get bronze ...


Posted by preeti









Sub: Sunday's match will answer this question...

If india is able to come us number 3 then we can say its really a great revival... Still india should have done better by ...


Posted by Murugarn






Disclaimer