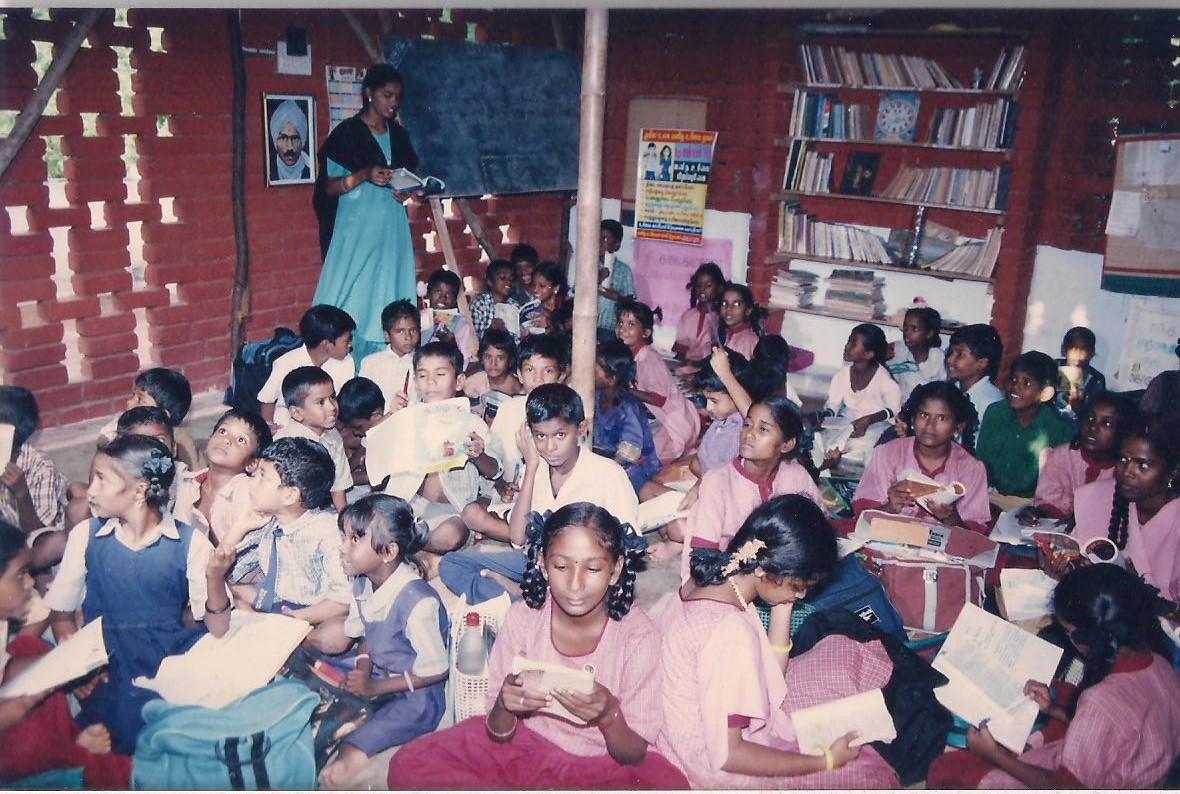 A Ganesh Nadar profiles a non-governmental organisation that has revealed startling figures about the state's poor children.
Chennai, the capital of Tamil Nadu, has the most child marriages in the state.
The southern districts of Kanyakumari, Tirunelveli and Tuticorin have the maximum child labourers in the state.
These and other startling figures, thrown up in a study on adolescent children in Tamil Nadu by a non-governmental organisation called Little Trust, have sparked a big hue and cry.
The NGO, which has been around for more than a decade and has steadfastly refused government or foreign funds, conducted the study for CRY.
"The problem is," explained Parvata Vardhini, founder, Little Trust, "We consider anyone below 18 (years of age as) a child and the state considers any child above 14 an adult. So our figures of child labour will differ from their figures."
The Little Trust -- 'education for all' is its motto -- concentrates its work on 15 villages in Tamil Nadu's Nagamalai, Pudukottai, Thiruparakundram blocks. The organisation has never really tried to expand.
Vardhini, a sociology lecturer by profession, taught in colleges for 11 years before starting the Little Trust in 2002.
"We always inform the child labour department when we find child labourers and where we find school dropouts, we inform the Sarva Shiksha Abhiyan (literacy mission) officials," Vardhini added.
The Little Trust functions out of the roofed terrace of her home. The walls are plastered with photographs of happy children.
Every evening, 60 children congregate in the spacious, airy terrace – which has books too -- for free tuitions. The Little Trust also has a library.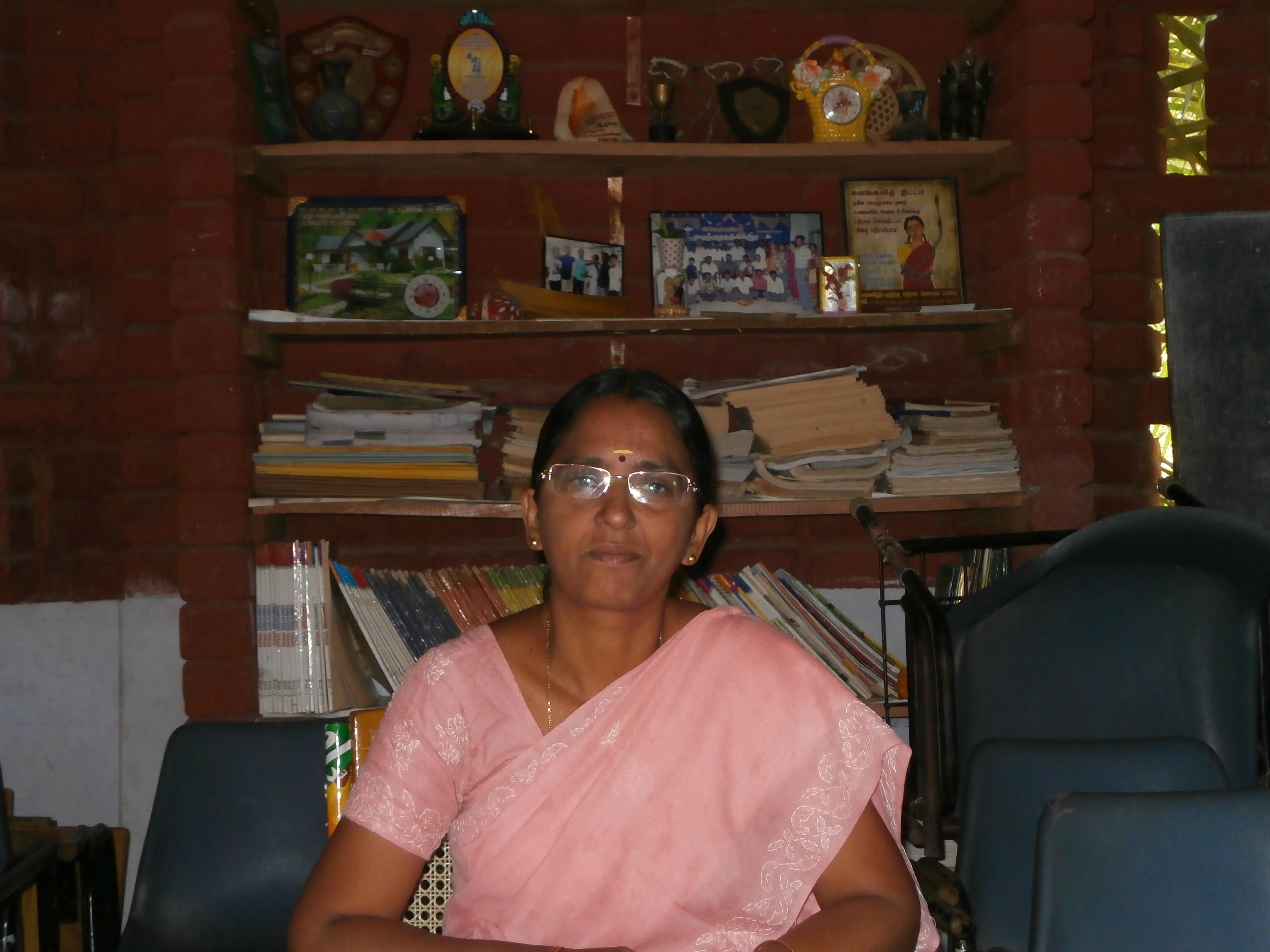 "What is sad is that you will see a long line to use the toilet for the entire time that they (the children) are here," Vardhini, image, left, said. "This is because neither their homes nor their school has a toilet for them to use."
And this is not some far-flung village. This is on the outskirts of Madurai, the second-largest city of Tamil Nadu -- a state considered among the front-runners in the human development index in India.
More than one in five of the children who come to the Little Trust do not have breakfast, said Vardhini "as the ration rice now given (by the state government for indigent families) is not fit for Kanji (gruel of rice soaked overnight in water). It dissolves. So for them the first meal of the day is the noon meal given in the school."
A team of volunteer college students, Vardhini explained, first did a survey to find out the number of children in their area, and then the organisation started tuition centres in every village.
"Our students who are now working fund us," Vardhini said proudly. "Many of the students become our volunteers when they start attending college."
Little Trust has recently started special classes for dyslexic children, which is supported by students from the Indian Institute of Management-Bangalore.
"No child labour in our area," declared Vardhini. "No child marriage in our area, no illiterate child in our area."
Photographs: A Ganesh Nadar