WATCH people push train off to save man trapped in a gap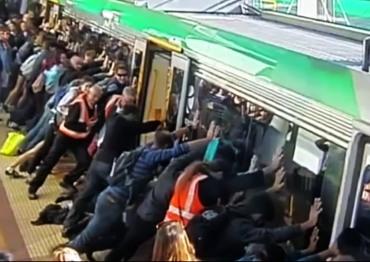 A commuter whose leg became trapped between a train and the platform edge was freed by his fellow passengers, who collectively managed to push the entire train up and away from him.
In dramatic CCTV footage, commuters can be seen rushing to the man's assistance and tipping the whole carriage away from him until he managed to free his leg. Shortly after they boarded the train and services resumed as normal.