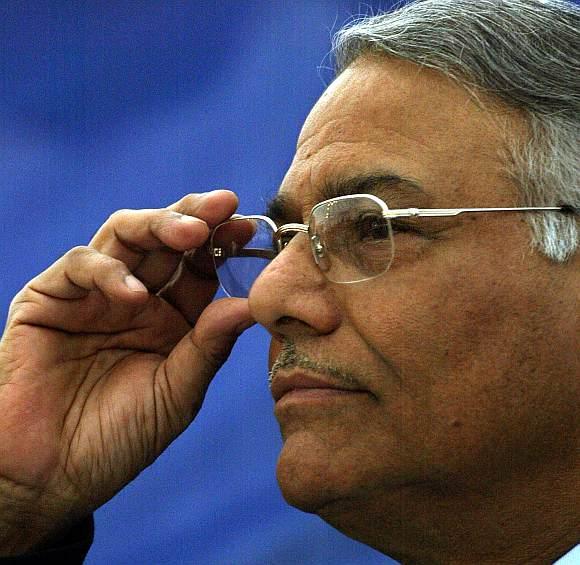 The Bharatiya Janata Party on Friday again asked its senior leader Yashwant Sinha to come out of jail and participate in the next phase of agitation to "exert people's pressure on a psychologically defunct" Jharkhand government.
"I met Yashwant Sinhaji and other party men in the jail in Hazaribagh today and apprised them of the party's sentiment that they should come out of jail and participate in the next phase of agitation," BJP's state president and MP Ravindra Rai told reporters in Ranchi.
"He (Sinha) said he will think over it. The party has full faith that he will take a decision keeping in party's sentiment," Rai said.
He added that earlier in the day, Sinha had hurt his head after the chair, on which he was sitting, broke in the jail.
On Thursday, BJP leaders Rajiv Pratap Rudy and Shahnawaz Hussain met Sinha and conveyed the message of party president and Union Home Minister Rajnath Singh to Sinha come out of the jail and participate in the state-wide agitation beginning Monday.
Sinha is in 14 days judicial remand from June 3 in connection with a case of alleged assault on a government official during a BJP-sponsored demonstration in Ranchi on June 2.
Later, Sinha's personal doctor S K Sinha told reporters that it was a peripheral injury and the swelling was on the back of his head and neck.
"The patient is conscious and his blood pressure is normal. There is no sign of neurological problems. But as precautionary measure I advised scanning of head and neck," Sinha said, adding there was no bleeding.