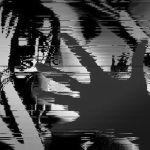 A 33-year-old married woman was allegedly kidnapped and raped by a temple priest and his accomplice in a village in Madhya Pradesh and then sold off for Rs 40,000 to three brothers, who also gang raped her, the police said.
The victim, a resident of Kawar village in Chhatarpur district, had been missing since January 17 and the offence came to light on Monday after her brother traced her, along with her five-year-old child, in Pipra village of Madhya Pradesh's Tikamgarh district, they said.
The woman was allegedly kidnapped by the priest Bala Prasad Shukla on January 17 and was raped by him and his accomplice Devendra Shukla at Patharva village in the district, police said.
On January 30, Shukla sold off the woman for Rs 40,000 to three brothers - identified as Vimlesh Yadav, Pappu Yadav and Virendra Yadav - of Pipra village.
The three brothers allegedly gang raped her after keeping her in confinement, police said.
After the victim's brother traced her, she approached Bamitha Police Station in Chhatarpur district following which a case was registered against the five persons, they said, adding that a search has been launched to nab them.