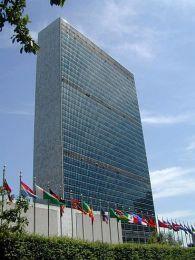 A woman police officer has been suspended in the wake of her proceeding to Sudan for a UN mission under Central government deputation, even after the Tamil Nadu government asked the centre to cancel her visit.
Highly placed sources in the state police department confirmed that M Sathyapriya had been suspended "for disciplinary charges," but did not elaborate.
Sathyapriya, conferred with IPS recently, was working in Tiruchirappally when she was reportedly recommended by the state government for the UN mission.
However, after being sent to Delhi to clear visa formalities, Tamil Nadu government asked the Centre to cancel her visit and asked Sathyapriya to return but she had allegedly proceeded with the foreign trip.
She returned recently and has now been placed under suspension, sources added.
She is the second IPS officer in the state in the recent times to have been placed under suspension after senior officer G Sampath Kumar faced similar action for allegedly making charges against his colleagues in the context of IPL match fixing scam.
Image: The United Nations building in New York