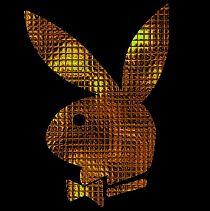 The Bharatiya Janata Party in Goa has decided to stand by its legislator who has opposed Playboy Club's plan to open a branch at Candolim beach which has been under consideration of the state tourism ministry.
Even the state Congress unit has also expressed its reservations over opening of such a facility in the state.

The BJP does not approve of having Playboy Club being started in Goa and we will take up the issue with the state government, party's Goa unit spokesman Dr Wilfred Mesquita told media persons in Panaji on Wednesday.
The state BJP-led government is considering the proposal by the US-based club's franchisee to open its branch in Goa.

BJP legislator Michael Lobo has threatened to go on a hunger strike if the club is given permission, claiming that it would encourage vulgar tourism in the state.
"We are definitely taking into consideration the objections raised by Lobo. We will talk to the government," said Mesquita, who was flanked by Goa unit president Vinay Tendulkar and party's national secretary Aarati Mehra during the press conference.
Mesquita said the party is against anything that is not in tandem with morality.
"BJP will never support the club," the spokesman said, adding that such a facility would not be beneficial for Goa's culture.
PB Franchisee had last year announced their plan to open a branch at Candolim beach as a part of the their nationwide plans to open 120 clubs, hotels, fashion cafes and shops in India over the next 10 years.


Have you voted yet in the Rediff Ballot: Who should be India's next PM?