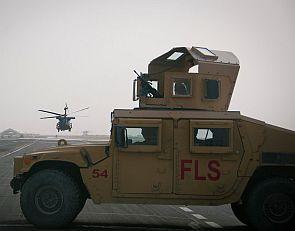 Instead of scrapping excess military equipment in Afghanistan, the United States should sell it to friendly countries like India and Uzbekistan, a top American lawmaker has suggested the Obama administration.
Expressing shock over a recent article in The Washington Post reporting that US has hired contract labourers to scrap precious military equipment in Afghanistan worth billions of dollars, New York Congressman Dana Rohrabacher has written in a letter to the Secretary of State John Kerry that the United States should not waste perfectly good military equipment.
"We have allies and friends in Uzbekistan and India who have very real security concerns and could put this equipment to good use. They should buy the equipment and the training that goes along with it which should be profitable to us both. It makes more sense for the American tax payer and serves our country's interests by supporting nations who will come under increased threat from radical Islam after 2014," Rohrabacher wrote in the letter.
"We must listen to our allies in the region. They have supported us for years in our fight against terrorism. It is insulting that we are now ignoring them in this way," said Rohrabacher, Chairman of the House Foreign Affairs Subcommittee on Europe, Eurasia, and Emerging Threats.

"Such a spectacle only gives the public the impression that our withdrawal is being conducted in an irresponsible manner," said Rohrabacher.
As the US military prepares to withdraw from Afghanistan, equipment deemed to be too costly to transport out of the country is being destroyed, according to media reports.
It is reported that the Defence Department has "destroyed more than 170 million pounds worth of vehicles and other military equipment" so far, including mine-resistant armoured trucks.
The excess equipment being scrapped is so valuable, it was referred to as "gold dust" in a June 19, 2013, Washington Post article. Some estimates its worth to be as high as $7 billion.