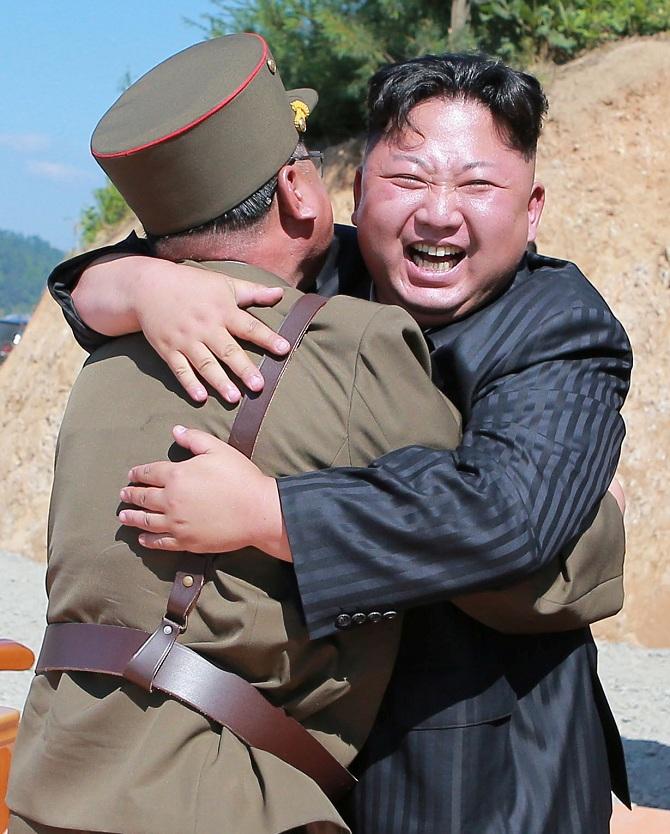 The White House has maintained that this is "not the time to talk" to North Korea, which has been carrying out ballistic missile test and going ahead with its nuclear weapons programme in violation of the United Nations Security Council resolutions.
"We have been clear that now is not the time to talk," White House Press Secretary Sarah Sanders told reporters at her daily news conference on Monday.
She was responding to a question if the White House is trying to get back to talks with North Korea.
Sanders said the only conversations that have taken place, or that would be taking place would be on bringing back Americans who have been detained.
Beyond that, there will be no conversations with North Korea at this time, she said, observing that the line of communications open with the North Koreans is only for this purpose.
Currently there are three Americans still detained in North Korea. However, Sanders noted that the US continue to exert diplomatic pressure on North Korea.
"We still strongly support putting diplomatic pressure on North Korea, which we're continuing to do. But now is not the time simply to have conversations with North Korea," she said.
The US has encouraged all of its allies and partners to do more.
The Trump administration is going to continue to keep all options on the table when it comes to that, Sanders said.
Responding to a question, Sanders said President Donald Trump has full confidence in his Secretary of State Rex Tillerson.
A day earlier differences appeared in the public domain on the issue of talks with North Korea.
In China, Tillerson had told reporters that the US is in talks with the North Korea.
As a reply to this, Trump asked Tillerson to relax and opposed the idea of talks, which he argued has not yielded results in the past.