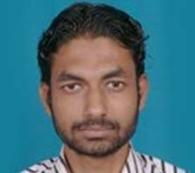 The Indian Mujahideen's module in Azamgarh, Uttar Pradesh, comprises the most motivated and best-trained operatives of the terror group, says Vicky Nanjappa
Tehsin Akthar, one of the prime suspects behind the Patna serial blasts, is turning out to be the latest migraine for Indian security agencies.
In an official report on the absconding terrorist, the National Investigation Agency has stated that Tehsin heads 13 terror modules across Uttar Pradesh, Bihar, Hyderabad and Karnataka.
Under his leadership, the IM is branching out beyond its primary module in Maharashtra, says the report.
It also names the most dangerous operatives in the terror outfit -- Tehsin, Ariz Khan, Javed, Shahnawaj Alam, Mohammad Sajid, Mohammad Khalid, Mirza Shadab Beg, Iqbal Bhatkal, Riyaz Bhatkal, Ismail Chawdhary and Amir Reza Khan.
The NIA believes that the IM's module in Azamgarh, Uttar Pradesh, is the most lethal one, as it comprises the most motivated and best-trained operatives of the terror group.
Most of these men joined the IM in the wake of the Batla House encounter in Delhi in September 2008 which, believe many, was a staged operation.
Tehsin also worked very closely with IM chief Yasin Bhatkal, points out the report.
Yasin, who is currently in the custody of Delhi police, has admitted during interrogation that Tehsin was instrumental in rebuilding the outfit.
According to available intelligence inputs, Tehsin was in the vicinity of Ranchi while he and his associated were preparing for the Patna blasts.
He was believed to be in Samastipur, Bihar during the Bodh Gaya blasts in July 2013.
But his trail went cold after the Patna blasts. The NIA report reluctantly admits that the agency's officials have no idea where the terrorist is hiding now.
"IM terrorists never operate in clusters. They come together for a mission and then disperse almost immediately. The core team of the terror group has remained unchanged for a while. But the IM is careful about not repeating its foot soldiers for every terror strike," said a NIA official.
Uttar Pradesh police should take the latent threat posed by the IM more seriously, he said, adding that the terror group has turned its attention to India's largest state.
The NIA, on its part, has put up information about the IM's Azamgarh module and its operatives in police stations across Uttar Pradesh.
"Some state police officials are hesitant about acting on such inputs and always demand more information. As a central agency, we need the cooperation of local police to act in the concerned states and that has not happened in Bihar or UP," said the NIA official.