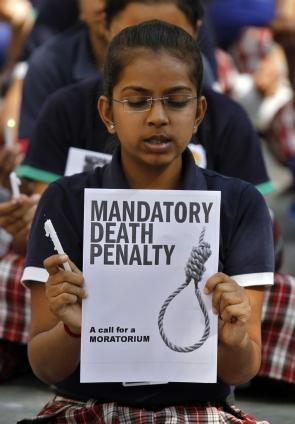 A fast track court in Delhi on Tuesday found all the four accused guilty in the horrific rape and murder of a 23-year-old girl in a moving bus in New Delhi in December last year.
The four rapists will be sentenced on Friday.
While the outraged public as well as the media has incessantly demanded the death penalty for the four rapists, they may get away with life imprisonment.
We ask you, our dear readers, what punishment do these rapists deserve for their heinous, dastardly crime?
Should they be awarded the life sentence or be sent to the gallows instead?
Share your opinion with us on the message board below: