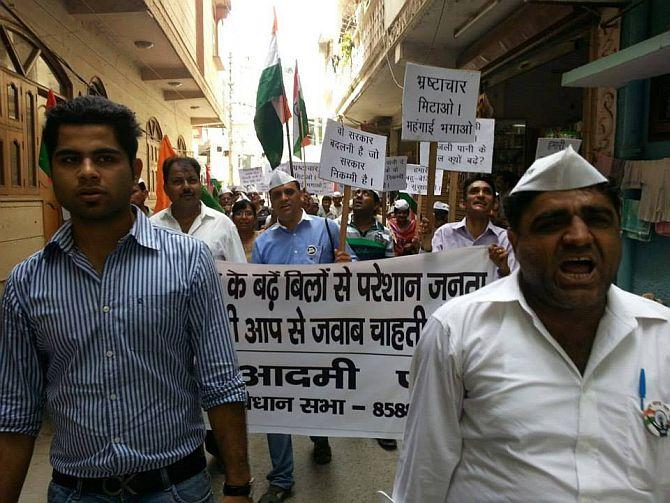 In order to prevent "unwanted elements" from entering the party with an aim of contesting up coming Lok Sabha polls, the Aam Aadmi Party has formed screening committees, both at the national and the state level.
"We have formed committees, both at the centre and the state. The primary job of the state committees is to scan the forms of applicants, check their background.
"This will help in keeping a check on some wrong applicants who have entered the party with an aim of contesting elections," said senior party leader and member of Political Affairs Committee Gopal Rai.
The party has formed committees both at the state level from where it has received applications for Lok Sabha tickets and also at the national level. The party is yet to announce names of people for the committee at the national level.
"The party has learnt that a lot of unwanted elements with criminal background may have entered the party. Our job would be to look at the applicants who have criminal records, and those who have applied for a Lok Sabha ticket.
"The committee will also play a role of a search committee," said a member of state committee, who did not wish to be named.
The state level committees will screen the candidates and forward the names of prospective candidates to the central committee, which in turn will zero down on one candidate.
The committees have also been entrusted with the work to look for probable candidates in any constituency, if the party fails to get any strong candidate from any particular seat.