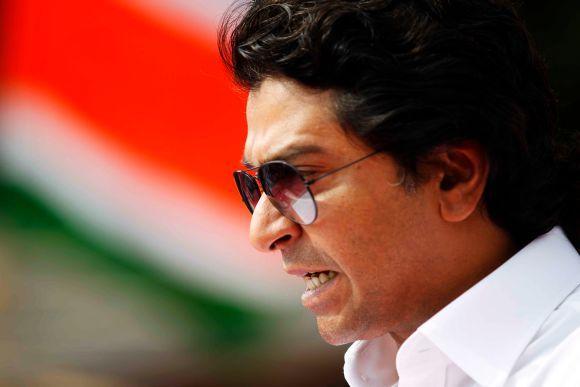 A court has issued a bailable warrant against a Delhi police official for failing to file a status report regarding lodging of an FIR against Maharashtra Navnirman Sena chief Raj Thackeray for allegedly branding north Indian Muslims as insurgents and threatening to throw them out of Maharashtra.
Chief Metropolitan Magistrate Naveen Arora issued the bailable warrant against the station house officer of Dwarka South police station for April 29, after he failed to appear before him in pursuance to the summon issued to him earlier.
"Notice has been served upon the concerned SHO PS Dwarka South but neither anybody is present on his behalf nor any status report has been filed. "Issue bailable warrant in the sum of Rs 5,000 against the concerned SHO through DCP returnable for April 29," the CMM said.
On February 11, Additional Chief Metropolitan Magistrate Sameer Bajpai had directed the Delhi police to lodge an FIR against Thackeray "under relevant provisions".
The court order had come on a complaint by advocate Mithilesh Kumar Pandey who referred to a rally in Mumbai addressed by Thackeray, in which he allegedly blamed Muslims from Uttar Pradesh, Bihar and Jharkhand for the August 11, 2012 violence during protests against the Assam riots.
The court had said it was "primary and bounden duty of the police to register FIR and proceed with investigation" but the authorities have "failed to discharge" their primary duty.
In his complaint, Pandey had said the Maharashtra Navnirman Sena chief in his political rally had repeatedly targeted these migrants and even declared them as "insurgents" and also threatened them to be thrown out of Maharashtra.