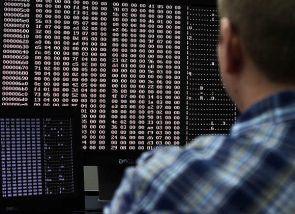 Expressing outrage over reports that it is the most closely watched country in Europe under a United States spying programme, Germany today said eavesdropping on allies is "completely unacceptable" and demanded full details of the surveillance.
"Eavesdropping on allies is completely unacceptable. It cannot be tolerated, we are not in a cold war," Germany said in its first reaction to the reports that it was the most closely watched country in Europe and one of the main targets for American intelligence service National Security Agency spied upon along with countries such as China, Iraq and Saudi Arabia.
The snooping agency also targeted the EU embassies in Washington and New York and its headquarters in Brussels, according to the reports.
The German government found these reports "very disconcerting" and conveyed this to the US, a government spokesman said.
"Europe and the United States are partners and allies. Mutual confidence is the basis of our cooperation and this must be restored," he told a news conference in Berlin.
The spokesman demanded from the US "full clarification" of these allegations. "There will be a joint and clear response from the EU, if necessary," he said.
German weekly Der Spiegel reported in its latest edition that the NSA spied on the German government, including chancellor Angela Merkel, with the approval of the White House and systematically collected vast amounts of Internet and telephone data, including emails, SMS, chat transcripts and phone calls.
Top secret documents leaked by former NSA contractor Edward Snowden showed that Germany was defined as a "target for attack" and lumped in a group of around 30 "third class" partners, which included China, Iraq and Saudi Arabia, the report said.
Pakistan, Iran and Afghanistan were among the most closely monitored nations.
Only a hand-picked group of nations were excluded from the NSA's sweeping surveillance, a group of nations identified by the agency as close friends or "second class" partners and they were the United Kingdom, Canada, Australia and New Zealand, the news weekly said.
The American intelligence service planted bugs at the EU embassies in Washington, United Nations and at the building housing the European Council of Ministers and the European Council in Brussels, Der Spiegel said.
The agency systematically snooped into the conversations of EU diplomats and monitored the emails and internal documents by infiltrating their computers, it said.
The German government is also taking very seriously the reports of large-scale collection of data of German users, the spokesman said.