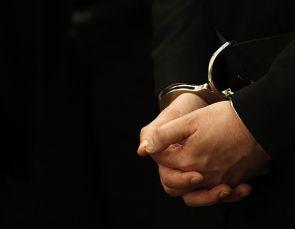 A high-ranking US Navy official has been charged with accepting prostitutes, luxury travel and USD 100,000 in cash from a foreign defence contractor in exchange for classified and internal navy information.
US Navy Commander Jose Luis Sanchez, 41, was arrested in Tampa, Florida, on Tuesday and made his initial appearance in federal court in the Middle District of Florida on Wednesday, becoming the third official to be arrested in the scandal.
Federal authorities have also arrested Leonard Glenn Francis, 49, CEO of the Malaysia-based Glenn Defense Marine Asia, which has operating locations in Japan, Korea, Singapore, Thailand, Malaysia, India, Hong Kong, Indonesia, Australia, Philippines, Sri Lanka and the United States.
Francis was arrested on September 16, 2013, in San Diego.
Two other senior Navy officials -- Commander Michael Vannak Khem Misiewicz, 46, and Naval Criminal Investigative Service Supervisory Special Agent John Bertrand Beliveau II, 44 -- have been charged separately in connection with bribery allegations.
GDMA executive Alex Wisidagama, 40, of Singapore, has also been charged with participating in a related scheme to overbill the Navy for services provided in ports throughout Southeast Asia.
"As described in the corruption charges unsealed today, senior officials with the United States Navy abused their trusted positions as leaders in our armed forces by peddling favorable treatment -- and even classified government information -- for their personal benefit," said Acting Assistant Attorney General Maithili Raman.
"In turn, the GDMA executives who illicitly sought information and favors from those Navy officials boasted about their unlawful access to those officials and then traded on the influence that they illegally bought. Day by day, this massive Navy fraud and bribery investigation continues to widen, and as the charges announced today show, we will follow the evidence wherever it takes us," she said.
According to the complaint, Sanchez received bribes in return for sending sensitive US Navy information to Francis, and making recommendations within the Navy to benefit Francis' company, GDMA.
GDMA is a multinational corporation and longtime government contractor based in Singapore, which provides hundreds of millions of dollars of "husbanding" services for the US Navy in at least a dozen countries throughout the Pacific.
Husbanding involves supplying food, water, fuel, tugboats and fenders, security, transportation, trash and liquid waste removal, and other goods and services to ships and submarines in foreign ports.
Like Sanchez, Misiewicz is accused of providing sensitive Navy information to Francis and secretly working on behalf of GDMA in exchange for prostitutes and luxury travel.
GDMA allegedly overcharged the Navy and submitted bogus invoices for millions of dollars in services.
Beliveau, the NCIS agent, is charged in another complaint with illegally supplying Francis with sensitive information, including reports of investigations by NCIS into possible frauds committed by GDMA in billing the US Navy under its contracts.
Wisidagama is charged with conspiracy to defraud the United States related to the overbilling.
According to court records, Sanchez allegedly provided Francis with internal Navy information, such as US Navy ship schedules -- some of which were classified -- and information about husbanding issues that could affect GDMA, in order to help GDMA win and maintain Navy business.
Court records allege that Sanchez regularly emailed Francis internal Navy discussions about GDMA, including legal opinions, and made recommendations in GDMA's favour about port visits and Navy personnel assignments.
In return, Francis gave Sanchez over USD 100,000 in cash, together with travel expenses and prostitutes.
Court records allege that the conspiracy started in January 2009, when Sanchez was the Deputy Logistics Officer for the Commander of the US Navy Seventh Fleet in Yokosuka, Japan, and continued when he was transferred to serve as Director of Operations for Fleet Logistics Command in Singapore, until he transferred to Florida in April 2013.