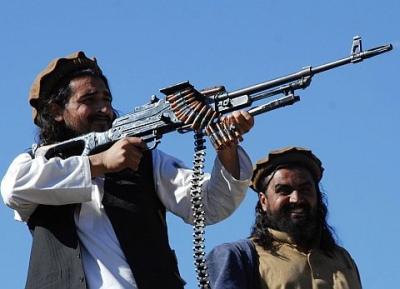 Amid accusations by Pakistan that America deliberately sabotaged peace talks by killing Taliban chief Hakimullah Mehsud, the Unites States on Sunday said the militant group has a "symbiotic relationship" with the Al Qaeda and provided "safe haven" to terrorists.
The US embassy in Islamabad said it was "not in a position" to confirm whether Hakimullah was killed in a drone strike by the Central Intelligence Agency on Friday in the lawless North Waziristan tribal region.
"However, let us be clear that Hakimullah Mehsud is considered the commander of Tehrik-e Taliban Pakistan, the group that claimed responsibility for the failed bombing of Times Square in New York City on May 1, 2010. In addition TTP and Al Qaeda have a symbiotic relationship; TTP draws ideological guidance from Al Qaeda, while Al Qaeda relies on the TTP for safe haven in the Pashtun areas along the Afghan-Pakistani border," said Sandeep Paul, acting US embassy spokesperson.
This mutual cooperation gives TTP access to both Al Qaeda's global terrorist network and the operational experience of its members, he said.
"Given the proximity of the two groups and the nature of their relationship, TTP is a force multiplier for the Al Qaeda," he said.
Pakistan Interior Minister Chaudhry Nisar on Saturday condemned the US strike, terming it "murder of peace in the region".
"Brick by brick in the last seven weeks we tried to evolve a process by which we could bring peace to Pakistan and what have you (the US) done?" he said.
"You have scuttled it on the eve, 18 hours before a formal delegation of respected ulema (religious scholars) was to fly to Miranshah and hand over this formal invitation," he said.
Paul said US has an ongoing dialogue with Pakistan regarding "all aspects of the relationship and our shared interests, including security and counterterrorism cooperation, and we work together to address each other's concerns."
He added that Hakimullah and other TTP leaders have publicly vowed to continue targeting the US and Americans.
"Mehsud is also wanted in connection with his involvement in the murder of seven and injury of six American citizens on December 30, 2009 at Forward Operating Base Chapman in Khost Province, Afghanistan. Mehsud has been indicted on charges of conspiracy to murder US citizens abroad and conspiracy to use a weapon of mass destruction (explosives) against US citizens abroad," he said.
The Pakistan Foreign Office on Saturday summoned US envoy Richard Olson to protest the drone attack.
In a statement, it said the attack that killed Mehsud will have a "negative impact" on the government's effort to hold talks with the Taliban.
Nisar had on Saturday said US envoy Olson had told him that America will not undertake any drone strikes during peace talks.
The ambassador had, however, said they will target Hakimullah if given a chance.