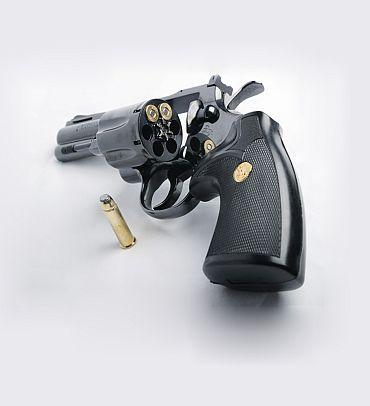 The sky-rocketing price of onions has already diminished its presence on any food plate. But a street vendor in a village of Uttar Pradesh had never imagined that it could even nearly cost his life.
Twenty-seven year old Deepu Kashyap , who earns his livelihood by selling omelettes and boiled eggs out of a 'thela' (hand cart) in Hridaypur village of Etah district, was shot at by a local goon who picked up a fight simply because he was not satisfied with the quantity of onion in his omelette.
The goon, identified as Hemant Khurana, got infuriated when Deepu casually told him, "Don't you know how expensive are onions for which I have to shell out 70-80 rupees a kilo; how do you expect me to put more onions in the omelette?"
Throwing the omelette plate at the vendor, Khurana started intimidating and abusing him, while his five cohorts threatened to beat him up. As soon as Deepu called out to fellow-vendors for help, Khurana whipped out a country-made pistol and fired a shot at him.
According to the police, "Deepu managed to save himself by ducking under the thela, while sensing retaliation from other vendors, Khurana escaped."
"We are trying to track down Khurana and his companions, who are believed to have slipped away to the neighbouring Mainpuri district," additional superintendent of police Sanjay Yadav told this scribe over telephone from Etah.
He said, "Khurana is a listed criminal and was recently released from jail."
The culprit is likely to be booked for "attempt to murder" after the findings of the preliminary investigations.