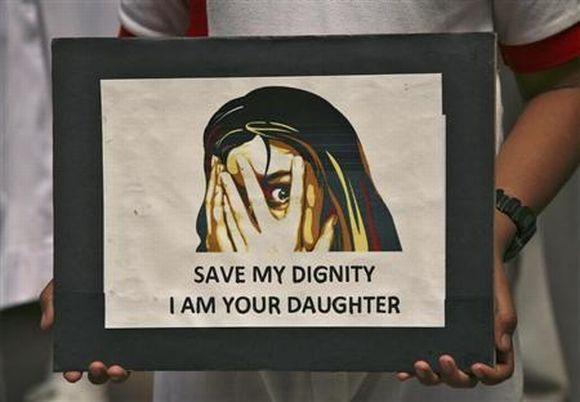 Yet another case of gang rape and murder of a teenage girl was reported from Uttar Pradesh's Azamgarh, the constituency of Samajwadi Party chief Mulayam Singh Yadav.
The incident took place on Thursday night in a village in the Saraimeer area of Azamgarh -- in a diametrically opposite direction from Badaun where two sisters were gangraped and hanged three days ago.
According to principal home secretary Anil Kumar Gupta, "The victim and the culprits both belonged to the same Dalit community and were attending a common wedding in the village."
The 17-year-old girl was raped in a nearby field by four men, who later assaulted her and strangulated her to death.
"No sooner than the matter came to light, the police got into action and have been able to arrest three of the four rapists. I am sure the fourth one too will be nabbed soon", the home secretary said.
Proposing stern action, Uttar Pradesh Chief Minister Akhilesh Yadav has issued a warning to the police to pull up their socks and take effective measures to prevent any recurrence of such crimes.

Image: A student participates in a protest against increasing cases of rapes in India