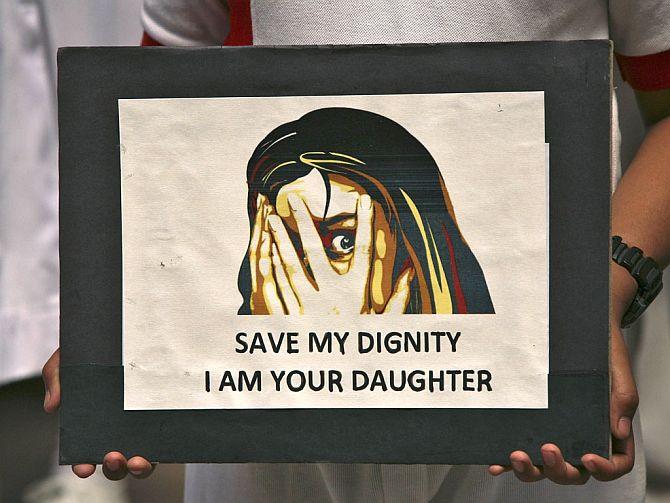 A 13-year-old girl was allegedly raped and later strangulated to death by a youth and his accomplices in Lisadi gate police station area in Meerut, Uttar Pradesh police said.
The victim's family in their complaint have alleged that the girl on Tuesday had gone to attend classes in an Islamnagar-based madrassa along with her two friends but did not return. Worried family members of the victim then reported the matter to the police.
The police on recovered the body of the girl, with a towel wrapped around the neck and visible marks of strangulation and injuries on forehead in Partapur police station area. Police suspect that the girl was first raped and later murdered.
A youth and the victim's two friends, with whom she had gone to madarassa, have been arrested in this connection, the police said, adding that further investigation into the matter is on.

In another incident, a Class XII girl was allegedly raped at pistol point when she was returning home at Kudana village in Shamli district, Muzaffarnagr the police said. The girl was abducted and taken to a sugarcane field where she was raped at pistol point by accused Sumit Kumar on Tuesday.
The accused has been arrested and a case has been registered against him, they said.